950+ Straight
For those requiring powered options, either now or in the future, the 950+ is a stylish and customisable solution to help overcome the challenges of climbing stairs.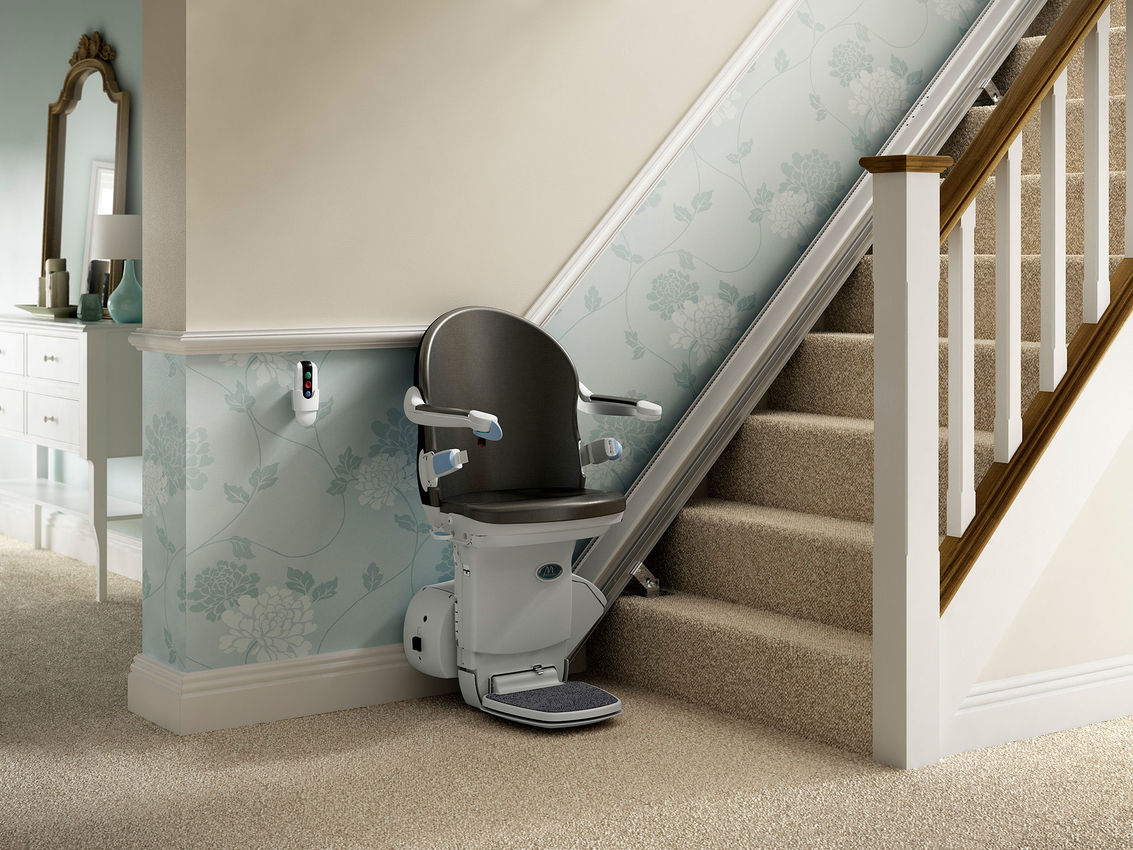 Same Day Installation
Ask an adviser for details
Standard features:
Manual swivel seat
Unique ergonomically designed toggle switch for ease of use
Safety sensors, the stairlift automatically cuts out if comes into contact with an obstruction
nternal batteries, enabling the stairlift to continue to run for a limited number of trips in the event of a power cut
Includes two handheld remote controls ideal for multi-users
Continuous charge point; allows you to park your stairlift anywhere on the staircase
Upholstery available in a choice of 6 colours
Standard weight limit of 140kg/22st
Available options:
Folding footplate powered from arm switch
Powered swivel seat
Manual hinge or unique slide track system; to prevent the rail blocking doorways or access at the bottom of the stairs
" Extremely happy! We decided to recommend a friend. "
Mrs R, Dewsbury
Feb 2016