Outdoor 1000
Our outdoor stairlift can be used for any straight steps, such as those leading up to a front door or down to the garden.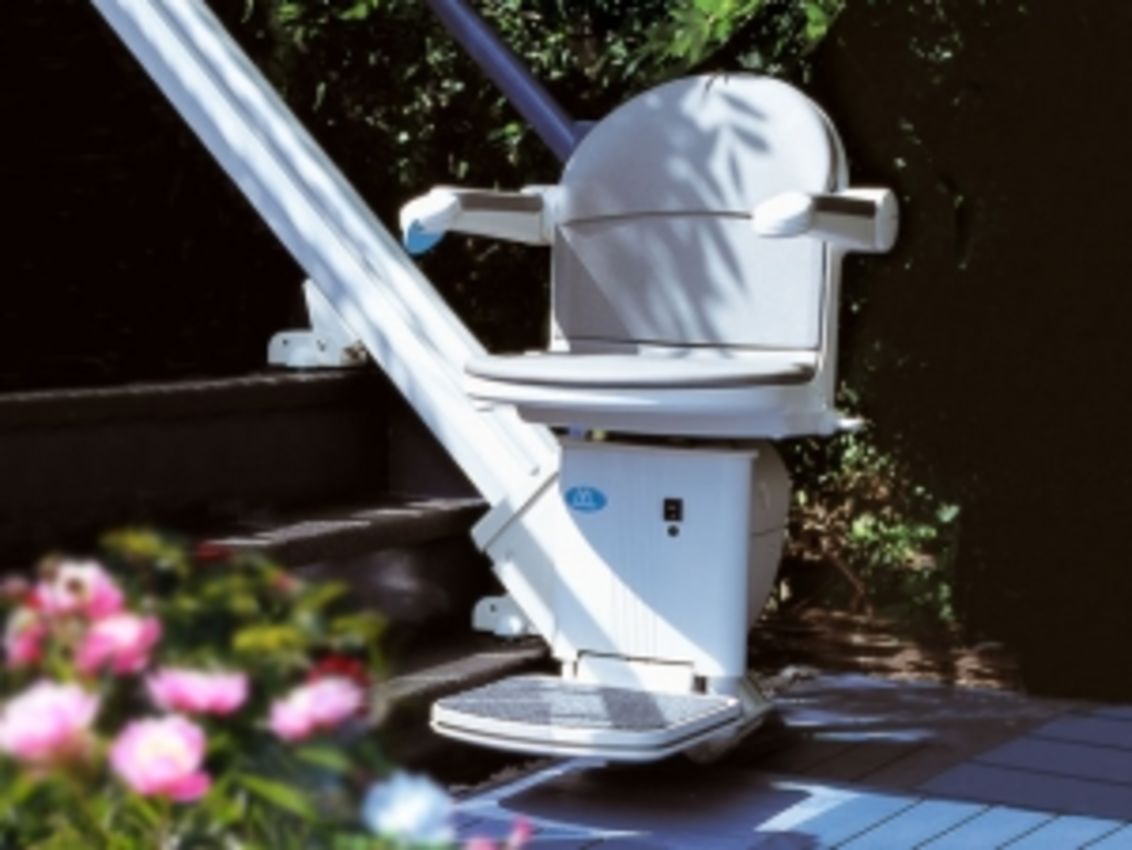 Same Day Installation
Ask an adviser for details
Standard features:
Manual swivel seat
Unique ergonomically designed toggle switch for ease of use
Safety sensors; the stairlift automatically cuts out if it comes into contact with an obstruction
DC power, enabling the stairlift to continue to run for a limited number of trips in the event of a power cut
Includes two handheld remote controls, ideal for multiple users
Slate Grey upholstery
Waterproof cover supplied as standard
Key lock to make sure there is no unauthorised use of your outdoor stairlift
" The reason I bought a stairlift is because I suffer from poor balance. I have had two falls in the past two years and broke my foot which was causing discomfort when walking up and down the stairs. I feel a lot more confident now and the stairlift has made a huge difference to my life. "
Mr M, Durham
Mar 2017