How much do stairlifts cost?
Wondering how much a stairlift costs? Or perhaps you want to know the price difference between reconditioned and new stairlifts? Read our guide for more.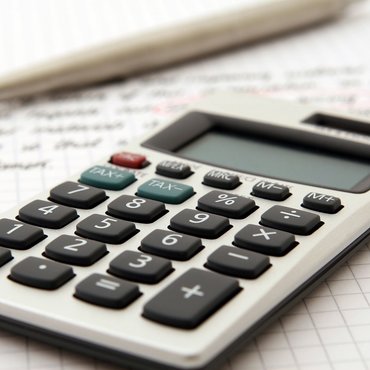 Although often an essential purchase, 'how much do stairlifts cost?' is usually the first question on people's minds when thinking about buying a stairlift. On this page, we answer as many of those frequently asked stairlift-price questions as possible to inform those considering investing in a stairlift.
As well as the cost of the equipment, it's worth also factoring in other future costs. Knowing how much it will cost a year to run a stairlift, as well as the equipment price, installation price and other potential costs such as a maintenance contract will give you peace of mind for the future. These are all prices our expert advisors will be able to discuss with you at a home assessment.
FAQs
How much do new stairlifts cost?
How much is a curved stairlift, compared to a straight stairlift?
How much are stairlifts that have been reconditioned?
How much does a stairlift cost installed?
Due to the bespoke nature of the equipment, there is no average cost for stairlifts. There are many factors that can change stairlift prices: the amount and complexity of the work required, the cost of the equipment, potential installation costs, VAT exemption and more.
To get an accurate answer to this question, arrange a free home assessment with us and our advisors will be able to explain the price breakdown in full, explaining everything from equipment costs to running costs. Being able to survey your property in person means we'll be able to establish whether you have a straight or curved staircase, whether there are any existing fixtures and fittings that will need to be moved or removed and whether you will need any custom features added. Other factors like narrow staircases and the length of your desired stairlift can also mean the prices vary.
Once these factors have been considered, the engineer who conducts your home assessment will not only be able to provide you with a clear idea of how much your stairlift should cost, but also answer any other questions you may have.
How much is a curved stairlift, compared to a straight stairlift?
If you have a spiral or curved staircase you may wonder whether you'll have to spend more to get a stairlift. Due to the increased complexity of creating a bespoke stairlift for curved staircases, it is fair to assume that curved stairlifts do, in fact, cost more than a straight stairlift. As the equipment will have to be bespoke in order to fit your staircase, you can rest easy knowing your money has gone towards creating the perfect stairlift for your space, and you've not had to make any compromises.
As with all stairlifts, depending on the style of your curved staircase, the price can fluctuate a lot. For a personalised quote, arrange a home visit with a professional stairlift company who will be able to discuss your individual requirements.
How much are stairlifts that have been reconditioned?
As with new stairlifts, it is hard to name a price for reconditioned stairlifts. Although, generally, people find they make significant savings when purchasing reconditioned stairlifts as opposed to new.
However, this lower price tag should not be the defining factor of a purchase, and the stairlift must be a sensible investment. As well as the price of a reconditioned stairlift, when buying reconditioned from a private seller the track may not be tailored to suit your specific staircase and you will not receive the benefits of the parts and labour warranty which comes with new stairlifts.
How much does stairlift installation cost?
Due to the differentiating nature of stairlifts, installation cost can depend on a number of factors depending on the home and the type of stairlift being installed. If you've read our how to install a stair lift guide, you'll be well aware that you should always look at what installation options stairlift companies offer before purchase, as it's a job that should be conducted by a trained professional. This not only ensures installation is done correctly, but it also means you'll be taught how to use, maintain and clean your stairlift.
It's hard to say exactly how much a stairlift installation will cost before a home visit takes place, but it certainly is worth every penny. Feel free to call us now on 0800 117 0162 to talk to our trained advisors about your needs and organise a home assessment.