Removing unwanted stairlifts
This section aims to answer questions on what to do with a stairlift when it is no longer needed, including if it can be recycled or donated.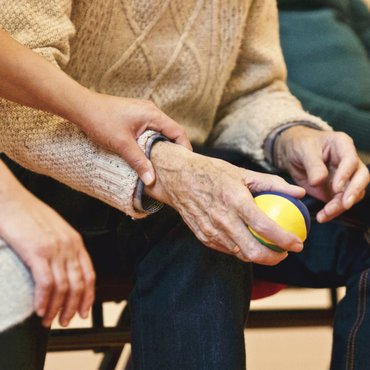 Removing unwanted stairlifts
There are many reasons as to why you might want to get rid of a stairlift from your home. Perhaps there was already a stairlift installed in the property before you moved in, or maybe the stairlift you bought is now surplus to requirements.
This section aims to answer questions you may have about what to do with a stairlift when it is no longer needed.
FAQs:
Stairlift removal
How can I scrap a stairlift?
Can I donate a stairlift?
How do I recycle a stairlift?
Stairlift removal:
Stairlift removal is a quick and easy task which can be carried out by one of our highly skilled technicians. Stairlifts should only be removed by a trained professional because attempting to remove one yourself might result in damage to the fixtures and fittings.
Your supplier will be able to arrange for a technician to visit your home to dismantle a stairlift that is no longer required and take the equipment away.
Once removed, most reputable companies will dispose of unwanted stairlifts in a professional and environmentally safe way on your behalf, or you can choose to sell, donate or scrap it yourself.
How can I scrap a stairlift?
If you want to scrap a stairlift privately, there are some pieces of information you should know. Firstly, due to the nature of stairlifts, particularly curved stairlifts, and the number of different materials used in production, there is very little scrap value for the metal within the frame so this method of disposal is often not seen as cost effective.
If a friend or family member has offered to remove the stairlift for you then you must make sure that it is not disposed of in an illegal manner. Fly tipping is an illegal offence and dumping waste can result in a hefty fine.
Can I donate a stairlift?
Giving a straight or curved stairlift to charity is not a simple process because of the bespoke nature of the equipment. If you are removing a straight stairlift, where the rail and all working parts have been kept in good working order, then some reputable companies will buy your used stairlift off of you in order to sell on to another customer. Many companies use the money from their second-hand stairlifts in order to raise money for local and national charities and causes.
How do I recycle a stairlift?
Recycling a stair lift is an eco-friendly way to dispose of equipment that you don't need anymore. When you get your stairlift removed by a reputable company, many will charge a small fee for disposal and that is to balance the recycling plant disposal fee.
You should note that Companion Stairlifts do not offer a buyback service on stairlifts. The reason for this is because our straight and curved stairlifts are bespoke and made to fit your home and therefore will not fit another staircase.
However, our technicians can arrange for the removal and disposal of your old stairlift free of charge if you are buying a new mobility aid from Companion Stairlifts.
Customers can call Companion Stairlifts on 0800 117 0167 to talk to a trained advisor. The telephone number is open 24 hours a day, 365 days a year and calls are free from most landlines and some mobiles.