Renting a stairlift
If you only require a temporary stairlift, looking into whether you can rent a stairlift could be a good option. Read our guide to find out more.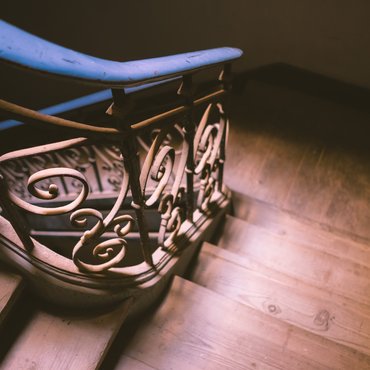 Stairlift rental is a cost-effective way to enjoy the benefits of a stairlift for a short period of time. Whether you're recovering from illness or injury which makes it hard for you to use the stairs, or you have a guest staying at your house who is not able to use the stairs unaided, renting a stairlift can be a fantastic short-term option.
FAQs
Stairlifts to rent
How much to rent a stairlift?
What are the upfront costs of stairlift rental?
Stairlifts to rent
Companion does not offer stairlift hire. But, there are many stairlift companies that do offer stairlift rentals in the UK. If you are not able to purchase a stairlift, or know you'll only need the stairlift for a short amount of time, monthly rental may be a good option.
It's worth knowing that once you begin renting a stairlift, you may find your rental goes on longer than you initially thought and therefore not being cost-effective as you end up paying more than the price of a new stairlift. This is why it's important to make sensible plans about how long you'll need to rent and weighing up the cost of rental again the cost of buying a stairlift to see which will be better for the bank balance.
Furthermore, if you are looking for rental due to financial issues, it is possible to receive finance for a stairlift from a range of organisations, which can help cover the cost. You could also consider looking into reconditioned stairlifts, which are generally lower in price.
How much to rent a stairlift?
The cost of renting a stairlift can vary depending on which company you decide to use. The cost of renting straight stairlifts should normally not exceed £10 a week, whereas, the cost of renting curved stairlifts is more likely to have a higher fee. This is because curved stairlifts are usually built bespoke, and so finding one that fits a certain staircase will be harder. This can often mean that just buying a more intricate stairlift model, like a curved stairlift, outright might be a wiser option financially.
What are the upfront costs of stair lift rental?
When renting a stairlift there is almost always an upfront cost of £1,000 or more. As well as that, some companies can require renters to sign a set rental agreement, meaning that you may need to commit to renting the stairlift for longer than you require. Before you rent, it is always worth ensuring you know what the rent scheme enables (for example, does the upfront cost cover the administration, installation and removal of the stairlift), checking the terms and conditions as well as agreeing a set monthly fee and determining whether that will be paid in full or over the duration of your rental a month at a time.