Used and Second-Hand Stairlifts
Looking to buy a used stairlift or wondering 'who can buy my stairlift?' Our handy guide will be able to provide you with the answers you need.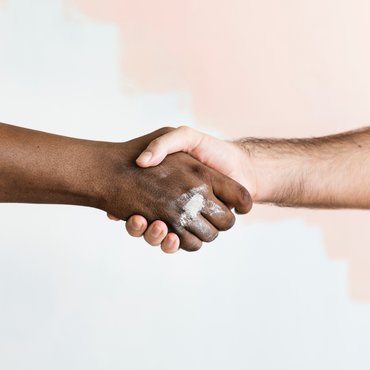 Whether you are looking to buy a used stairlift for yourself or a family member or looking to sell an unwanted stairlift, there are a lot of options available. Used and second-hand stairlifts, often called 'reconditioned stairlifts' when being sold on by professional stairlift companies, are generally available for purchase at a lower price. Some companies are also often able to pay a sum for a used stairlift, which may not cover the initial costs but will offer you a fair amount of cash for the equipment.
FAQS
How do I buy a used stairlift?
How do I sell my stairlift?
Who buys used stairlifts?
How do I buy a used stairlift?
Buying a used stairlift does not mean you have to buy through a private seller. It is very common for all kinds of stairlift companies to sell second-hand reconditioned stairlifts. What's more, due to the nature of the product, the price of a reconditioned stairlift is usually lower than that of a new stairlift.
If buying a brand-new stairlift is not something you are able to afford, and you are not eligible for any financial aid, looking into a reconditioned stairlift is a great idea. The stairlift you buy will be reconditioned by the company and so everything down to the remote controls will be in perfect working order when it is installed in your home. As well as that, you'll likely be able to choose from a wide range of stairlifts, including straight or curved, as companies are likely to have more access to a variety of types of stairlifts.
Please note: Some companies may have an alternative parts and labour warranty for reconditioned stairlifts, so always check the terms and conditions before purchasing.
How do I sell my stairlift?
If you come to a point where you no longer require your stairlift or move into a new house that has an unwanted stairlift, you may be wondering who buys used stairlifts, and you'll be pleased to know there are companies who do just that. Depending on the company and varying factors like whether you have a curved or straight stairlift, or whether it is left or right-hand side mounted, you should be able to find someone to remove your stairlift and buy it from you.
Who buys used stairlifts?
As mentioned above, the quick answer to 'who buys second-hand stairlifts?' is many people. As well as going through mobility equipment companies, you can also sell stairlifts privately to a buyer online. Many people's first thought when they want to buy something new is to look online, and so offering your second-hand stair lift there could help find you a buyer.