Stairlift aftercare
A stairlift can be a great piece of equipment for your home to help make life easier. It is important that you give your stairlift the right aftercare.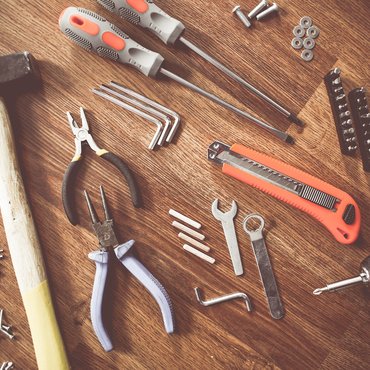 Stairlift aftercare
A stairlift can be a fantastic piece of equipment for those with limited mobility or conditions such as arthritis. There are many types of stairlift to choose from including straight stairlifts, curved stairlifts and there are even stairlifts which can be installed in your garden.
If you are considering getting a stairlift installed in your home it is worth learning about appropriate aftercare so that the equipment can continue to help you keep your independence for as long as possible.
FAQS
Can I get stairlift insurance?
Problems with a stairlift
My stairlift has stopped working
How long do stairlift batteries last?
Can I get stairlift insurance?
Each stairlift comes with a fully comprehensive 12-month warranty.
This warranty covers all parts and labour of the equipment from Companion Stairlifts, so you can have complete peace of mind knowing that there won't be extra charges should any issues arise. There is also the option of investing in an extended warranty after the first 12 months' guarantee expires.
Like many items in your home, you can buy insurance for your stairlift for an extra level of protection in case of damage. When you are researching stairlift insurance, it is important that you consider how much it will cost each month and if it is something you can afford. There are different insurance policies on the market so it is worth shopping around to see which level of cover is right for you.
Types of cover can range from damage, including accident, fire and flood to electrical breakdown, so find an insurance provider who can give the right level of protection needed for your stairlift.
Problems with a stairlift
Deciding to have a stairlift installed can be life-changing because it allows customers to gain a sense of independence and confidence when moving around the home. After familiarising yourself with the equipment, it is worth inspecting your stairlift on a regular basis. This will allow you to recognise when your stairlift encounters any problems which can easily be rectified with some maintenance. Customers should give their equipment priority attention if their stairlift starts to make any unusual noises.
Your swivel seat on the stairlift should return to its correct position after use. If you encounter an issue with the seat, it might be the result of a broken spring. If this happens, an engineer should be called out to have a look at the issue.
There are other features that you should keep an eye on should any problems arise, for example, the remote control on your stairlift. Our team are available 24 hours a day, 365 days a year should you encounter any issues.
My stairlift has stopped working
The cause of a stairlift not working could be down to something as simple as accidentally turning the power supply key switch off. Other reasons why there might be issues with the equipment could be the key not being in the correct position, the spur connection has tripped or a fuse has blown.
These problems can be remedied at home; however, our engineers are always on hand to solve any issues you are experiencing.
How long do stairlift batteries last?
Your stair lift is powered by two direct current (DC) batteries and the rail is plugged directly into the mains, which, in turn, charges the batteries. The advantage of DC power is that should there be a power cut in your home, you can rest assured that your stairlift will still be able to operate provided it is charged.
Your stairlift batteries should last between 3-5 years, however, this may alter based on how often the equipment is used and whether the batteries are left without power for long periods of time.
The batteries in our straight stairlift and curved stairlift models use very little power per journey, which means your stairlift is inexpensive to run daily making it extremely cost effective. The cost of a replacement battery, should it be required, is approximately £50.
Our specialists will be able to check your stairlift and its components, including batteries, during an annual service.
Please refer to our stairlift tips, advice and information guide for more information on how stairlifts, including reconditioned stairlifts, work.
Advice and contact information
Our support team are on hand 24 hours a day, 365 days a year to answer any questions you may have. You can also speak to an advisor about stairlift servicing, stairlift warranty and the cost of a stairlift repair.
Call one of our friendly mobility advisors on 0800 251 1308 which is free from some landlines and mobile phones.