Stairlift safety
When struggling with low mobility, safety is of the utmost importance. Read our guide on how to stay safe when using a stairlift at home.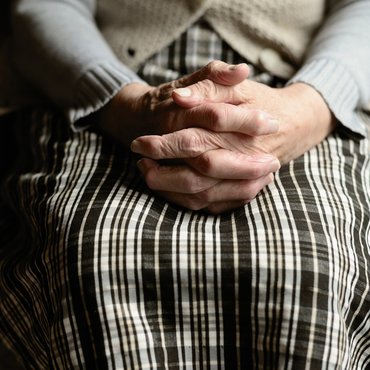 Stairlift safety
Safety around the home is extremely important, especially when you struggle with low mobility, so we have put together a guide with tips and advice on how customers can stay safe while using a stairlift.
FAQs
What are good ways of making stairs safer?
Are stairlifts safe?
How can the features of a stairlift help prevent falls?
How does a stairlift keep you safe at the top of the stairs?
What is the maximum weight a stairlift could carry?
What are good ways of making stairs safer?
Installing a stair lift is a great addition to help keep people safe in their home, especially if walking up and down flights of stairs is becoming difficult.
Stairlifts are also a great way for people to keep their independence as there is no need for someone being present to supervise.
A stairlift can also help reduce the pressure on joints if a customer is experiencing aches and pains, therefore, making it easier for them to get around their home.
Are stairlifts safe?
There are many safety features included with our stairlifts so customers can have total confidence in using their mobility aids. The combination of seat belts and a steady speed of 0.16-0.34mph means you will have a safe and comfortable journey. For more information about the speed of a stairlift, visit how do stairlifts work to read additional information.
Our straight and curved stairlifts are designed to give you peace of mind for each journey you make. Our stairlifts have safety sensors which will detect any potential obstructions in the way of the tracks. You can have complete peace of mind, all our stairlifts adhere to multiple safety standards and have been thoroughly tested to prevent issues. Each stairlift comes with a 12-month parts and labour guarantee and our skilled technicians are available to carry out repairs.
Another way to ensure your stairlift remains safe and continues to run at optimum capacity is to book it in for a regular service. For more information and advice on how to keep your stairlift in top condition read our stairlift service and support page. If a problem should arise, an engineer may be required for a home visit to assess and amend any issues.
How can the features of a stairlift help prevent falls?
One of the biggest factors that encourage someone to invest in a stairlift is their mobility. Realising that you may need a little extra help getting around your home can be a challenging time. However, a stairlift can be a useful aid to help you navigate a flight of stairs with confidence and ease.
Installing a stairlift means people can have the flexibility to safely and easily move between the different floors of their home without the help of a carer, friend, or family member.
There are several safety features on all our straight stairlifts and curved stairlifts to give users extra peace of mind, including a seat belt and comfortable armrests.
How does a stairlift keep you safe at the top of the stairs?
All our stairlifts are installed with an array of safety features so the user can feel confident using their new mobility aid. Our straight stairlifts have a powered swivel seat, therefore, reducing the risk of falls as the seat can move to a comfortable mounting and dismounting position, as opposed to the user having to enter or exit the chair in a way that is unsafe or uncomfortable.
Seats are at a height which should be comfortable for people who suffer from pains in their joints from health conditions, including arthritis, or for those who are unsteady on their feet.
If you have restricted movement in the knee or hip joints you may find that sitting is painful. In this situation, a perch seat may be the perfect solution because it allows the user to be in a near-standing position when using the stairlift. Have a look at our stairlift features section to see what else is available.
All of our stairlifts also come with a seat belt which gives the user extra confidence using the equipment while ascending or descending stairs, reducing the chance of falls.
Our curved stairlifts come with an additional section of track so that it gives the user more space to secure themselves into the seat at the top of the stairs.
If you are worried about your stairlift not being operational during a potential power cut, then you needn't be. Thanks to the two DC batteries installed in all model, the equipment will continue to work even when facing a loss of power. This means users can safely manoeuvre from a top landing down to the bottom of the stairs, regardless of the circumstance.
What is the maximum weight a stairlift could carry?
Due to the nature of a stairlift, there is a maximum weight limit that the equipment can operate with. As standard, the average maximum limit for a UK stairlift is 25 stone or 160kg.
It is important that the straight or curved stairlift is used by only one person at a time in order to keep the device safe as well as adhering to the weight guidelines.
What happens in the case of a fire?
Some customers may have concerns that in the event of a fire, a stairlift could cause an obstruction and prevent emergency services from reaching the upper levels of your property.
At Companion Stairlifts we understand your concerns, however, rest assured that our products won't cause an obstruction, even if you have narrow stairs. Staircases which have a stairlift fitted can still be accessed by the emergency services in the event of a fire, or any other incident. What's more, the seats and armrests on our stairlifts fold away which helps to make the equipment even more compact.
If you are still concerned please call our experts who can talk to you about choosing the best stairlift to install in your home.
Customers can call Companion Stairlifts on 0800 117 0167 to talk to a trained advisor. The telephone number is open 24 hours a day, 365 days a year and calls are free from most landlines and some mobiles.