Stairlift service and support
Installing a stairlift in your home can help make life easier. Read our guide which contains information for extra service and support.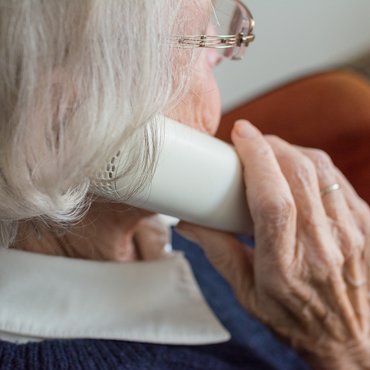 Stairlift service and support
Companion Stairlifts offers the highest quality products as well as a first-class customer service. The equipment can be a lifeline for some people which means that it could be in constant use throughout the day. Once installed, it is worth taking the time to give your stairlift the appropriate maintenance and service to ensure it stays trouble free and continues to provide you with the mobility support you need.
FAQs
Stairlift maintenance
Stairlift repairs
Stairlift servicing
Stairlift maintenance
A stairlift can last for many years if it is well looked after and receives the proper care. While our friendly team of stair lift service and repair engineers are available to help fix any problems you may encounter, there are some things you can do at home to help ensure your equipment continues to run at its optimum performance.
Here are some tips to help keep your stairlift maintained and in top condition:
Make sure there isn't anything blocking the rails on your stairlift
Keep the rails as dust-free as you can by cleaning with a dry cloth once a week. We also recommend using a hose attachment for a vacuum cleaner which can get to those hard-to-reach places
If you are a pet owner, make sure the rails are kept clean of pet hair
Don't let anyone play on the stairlift or with the controls
Don't exceed the maximum weight limit of the stairlift
Make sure your straight stairlift or curved stairlift is serviced regularly
For more information on how to look after your stairlift, read our stairlift aftercare guide.
If you experience any issues with your stairlift, please don't hesitate to get in touch with our customer service team about our stairlift maintenance.
Stairlift repairs
With a new stairlift from Companion Stairlifts, there is no need to worry about the repair costs. All stairlifts automatically come with a fully comprehensive 12-month warranty. As well as that, all parts and labour are included in the price of every stairlift so you can have peace of mind upon purchase.
You can also choose an extended warranty after that initial year warranty ends, which can be a cost effective way to minimise repair prices. Companion Stairlifts offer the Standard Service Plan and the Premium Service Plan. Call the team on our free phone number, 0800 251 1308, to discuss your options or to talk about booking in for an annual service.
Stairlift servicing
It is recommended that stairlifts are serviced every 12 months. If you have a reconditioned stairlift or an older model, then getting it serviced more frequently is recommended, especially if the equipment is used every day.
Our trained lift engineers have a multitude of experience in stairlift repairs and stairlift servicing, so will be able to assist you and advise you in any way possible.
Our team are on hand 24 hours a day, 365 days a year. So, in the unlikely event that your stairlift develops a fault or breaks down, you can rest assured that the issue will be rectified promptly with our stairlift repair service. Call Companion Stairlifts on 0800 251 1308, to discuss your options or to talk about booking in for an annual service.