Art and craft ideas to do with your grandchildren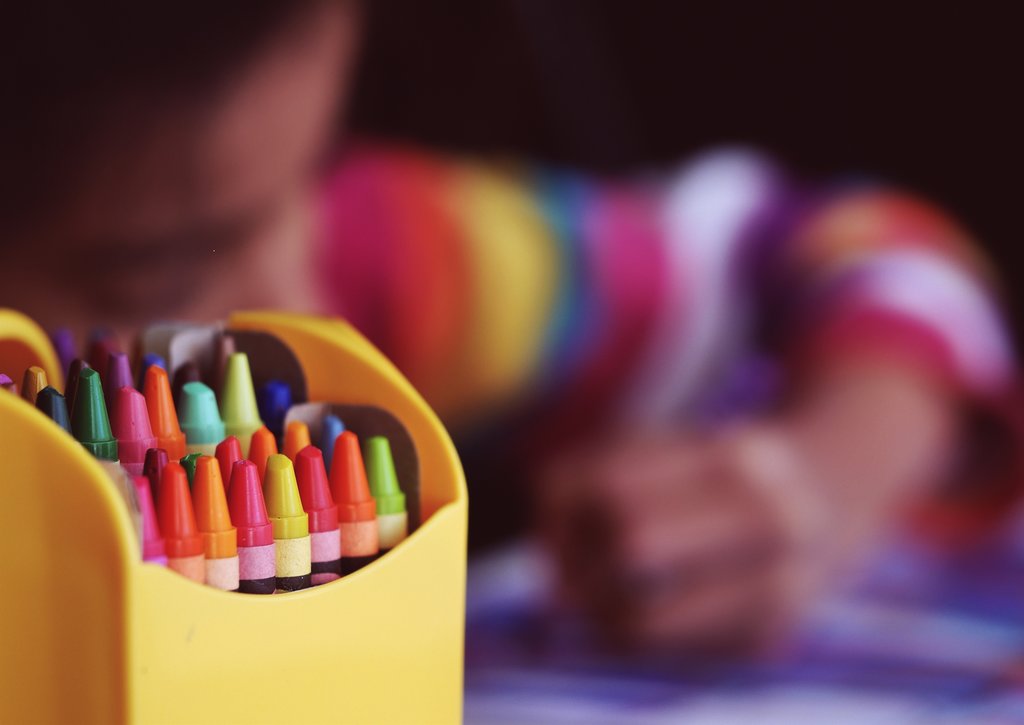 Children love getting stuck into fun activities which can be made even more special with the helpful hand of a grandparent.
We asked bloggers to share their ideas on how grandparents and grandchildren of all ages can create some amazing arts and crafts together.
Arts and crafts to do with Toddlers
Make your own edible modelling clay
Young children have a habit of putting things in their mouths which is why it can be a good idea to have some sensory and messy play options which are both fun and safe.
Craft shops are full of pots of brightly coloured modelling clay, but you can go that one step further and make a batch of your own which is safe if they end up tasting it.
Naomi from Boo Berrit explains why making modelling clay is a great craft project: "I personally believe the key to a great arts and crafts session is simplicity. This is especially so with my parents, who I know revel in playing with the kids, but often struggle with hardcore, time-consuming projects."
Naomi and her family create their own mixture of modelling clay which she says, "takes the stress out children putting it in their mouths".
The mixture consists of kitchen cupboard essentials including oats, flour, mini marshmallows, food colouring and vanilla extract.
Make your own batch
To make Naomi's modelling clay you will need:
1 cup of oats
1 cup of flour
1 cup of mini marshmallows
2 cups of water
1 teaspoon of vanilla extract
A variety of food colouring
Method
Add the ingredients to a large bowl continually mixing, use your hands to work the mixture into a dough. If you find that the mixture is too wet, add extra flour, and if it is too dry, add more water.
Naomi suggests carrying on adding water to keep the dough "gooey and squelchy" for messy play art which is sure to keep toddlers busy for a while: "It's basically play dough that you don't have to worry about the kids eating. This recipe takes away the stress and worry and allows grandparents and children to just focus on playing and indulging their senses of smell, taste and touch. You can even take this playtime activity up a notch by baking once shaped, in order to create keepsakes for Grandma or to take home as a memento of the fun they've had."
The beauty of this craft idea is that it can be done seated around a kitchen table making it a perfect choice for those with mobility issues who may require the help of mobility aids, including stairlifts.
Naomi went on to explain the importance of enjoying arts and crafts with grandchildren: "Crafting, creating and allowing both yourself and child to tap into your artistic side is hugely important. In our family, crafting doesn't just play a vital role in our children's development, it's focused time to bond as a family. To talk and unwind while we work our way through a project or activity for no other reason than to just have fun both autonomously and as a creative team."
Finger painting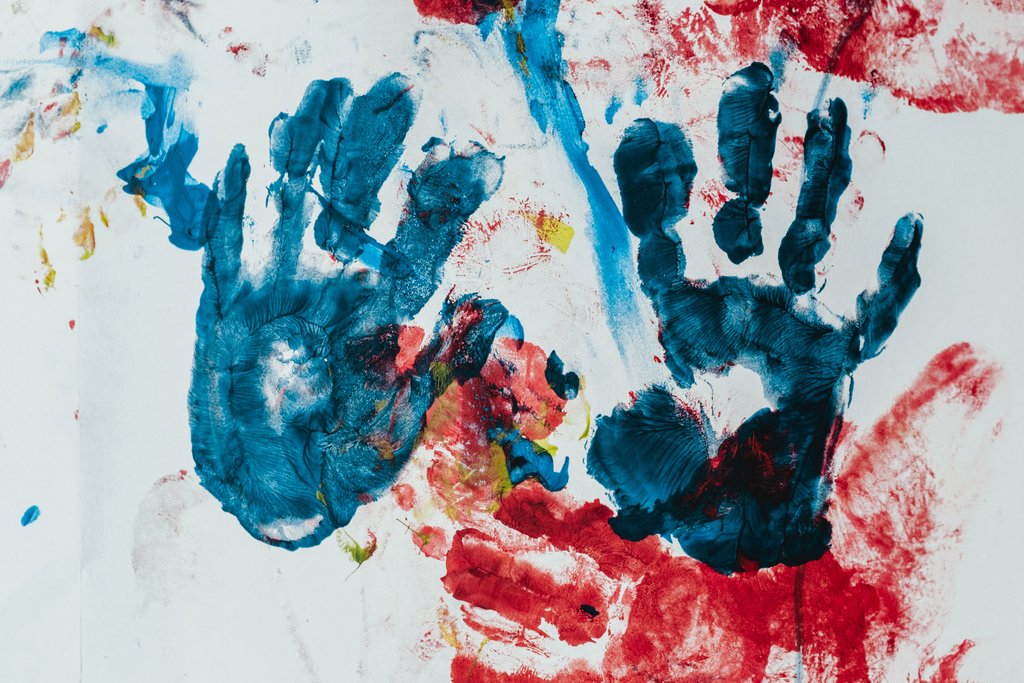 Finger painting can be a fun and colourful rainy-day activity which toddlers love.
Buy some non-toxic paint suitable for arts and crafts and some colourful paper or card and let them get creative.
It is worth buying a wipeable tablecloth to help keep your table clean as well as aprons to protect your clothes. It's also a good idea to stick the card or paper down to the table to avoid any messy pieces of artwork falling on the floor.
Children can paint their hands, feet, or fingers to make prints on the paper to create a picture. For example, a green line of fingerprints can be transformed into a caterpillar with the additions of some facial features and legs.
This is a simple and fun activity which needs little adult guidance, simply watch the smile spread across their face as they get stuck in.
Arts and crafts to do with Young children
Create a collage using items from the garden
While older children still need adult supervision, you can let them venture into your garden or patio area under your watchful eye. A short walk to the local park can also prove fruitful for things to make a pretty picture with.
Rachel from Rachel Bustin said her children love stepping foot into the garden to enjoy a scavenger hunt to find items to create an imaginative collage: "Our top activity to do with grandparents are collages. My daughter goes out with her nan to the park or the woods around the corner from us, with a bag to collect leaves, twigs and whatever else they find. They bring them home and sit down at the table to glue the objects down on a sheet of card. It's a great activity for them to do together. They both get out the house into the fresh air, exploring around where we live, and it's a form of exercise as well."
This type of activity can be a great way to encourage a child's creativity to not only make the picture, but when hunting for the materials needed to create their masterpieces.
Rachel went on to explain how this activity is a good way to spend quality time together: "It helps nan to keep busy so she's not on her own all the time, plus they get to bond with each other."
Items children can forage for in the garden include twigs, leaves, grass clippings and flowers. If you are out and about in a public place it is best not to pick any flowers, but there will be plenty of other amazing treasures waiting to be discovered.
Make and decorate cakes and biscuits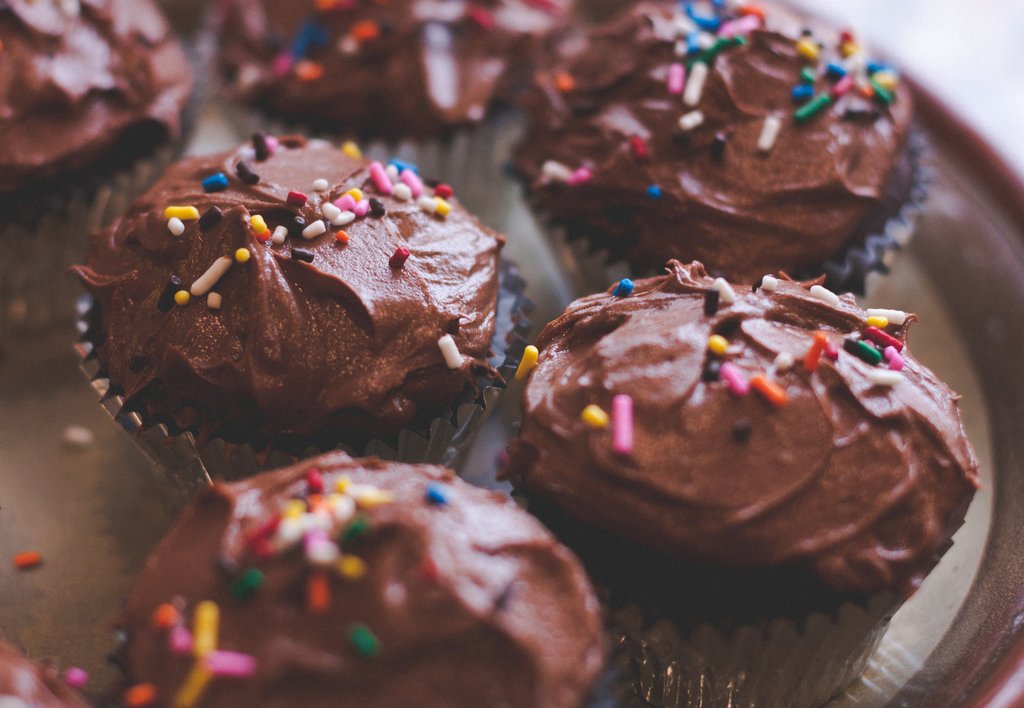 Children love the process of baking, and of course, eating the finished results!
Another art and craft idea to do with children is to make a batch of cupcakes or biscuits from scratch and then decorate them with a variety of toppings. Colleen from Good Grandma told us that she loves pulling on her apron and whipping up a batch of tasty treats in the kitchen with her grandchildren: "I love making art and craft projects throughout the year with the grandkids. However, holiday arts and crafts are by far my favourite, especially the ones that are a tradition. One yummy craft project we enjoy is our turkey cookies. The cookie turkey makes a cute place setting decoration, a delicious little treat following our feast, and best of all, it's a fun chocolate frosting mess with the grandchildren, creating a great memory."
It is worth keeping your cupboards stocked with cookie-cutters in a variety of shapes which can be used throughout the year as well as ones fit for special occasions such as Easter, Halloween and Christmas.
A basic biscuit dough recipe
BBC Good Food suggests these ingredients for a basic biscuit recipe:
250g of softened butter
140g of caster sugar
1 egg yolk
2 teaspoons of vanilla extract
300g of plain flour
Use whatever decorations you desire, ideas include sprinkles, edible rice paper flowers, icing toppers and a selection of fruit.
Method
Mix the butter and caster sugar in a large bowl before adding the egg yolk and vanilla extract. Sift the plain flour into the mixture and stir until all the ingredients are thoroughly combined; grandchildren can help with this and stir, or even let them roll their sleeves up and get stuck in with their hands.
BBC Good Food estimates that these quantities will make around 30 biscuits, the simple recipe can also be adapted to suit your tastes, so don't be afraid to experiment with flavours. You could even add dried fruit or desiccated coconut to the mixture for added texture.
Pre-heat the oven to 180/160°C (gas mark 4) and bake for around 10-15 minutes or until the biscuits turn a golden-brown colour. It is worth checking on them to make sure they don't over-cook. Once cooked, pop them on a cooling tray before letting the grandchildren let their creativity run wild with the decorations.
Colleen went on to explain that she schedules in play-dates with her grandchildren to ensure they all spend some quality time together: "From time to time, I plan crafts projects for when they come to play. Arts and crafts make for an enjoyable time together and allows for conversation we may not have had otherwise."
Arts and crafts to do with Older children/teenagers
Tie-dye an item of clothing
Creating a unique piece of clothing is a fun activity to do with older children and teenagers. Tie-dye is a quick and easy way to transform a plain top, jumper, or pair of socks into something really special.
It is also an activity which can be done from the comfort of a chair or stool in the kitchen. This craft can be a great way to rejuvenate an old and unloved garment.
Items needed
An item of cotton clothing
Fabric dye
Rubber gloves, apron, elastic bands
Two large containers (one for water and one for dye)
Method
Start by protecting surfaces by putting out newspaper or a plastic tablecloth and wear gloves and an apron. Gather sections of the material and tightly tie with the elastic bands, these areas won't come into contact with the dye and will create impressive starburst patterns.
Next, prepare the dye according to the instructions on the box, fill one of the containers with hot water and submerge the garment in it before wringing out the excess liquid. Put the wet garment into the tie-dye bath and stir and soak for around 10-30 minutes, depending on how pigmented you want the colour to be.
Finally, rinse the garment under warm then cool water, until the liquid runs clear. Lay flat out to dry and marvel at the newly created fashion statement.
This method is a great way for teenagers to customise clothing as well as spending some much-needed time with a grandparent.
Mindfulness and memory jar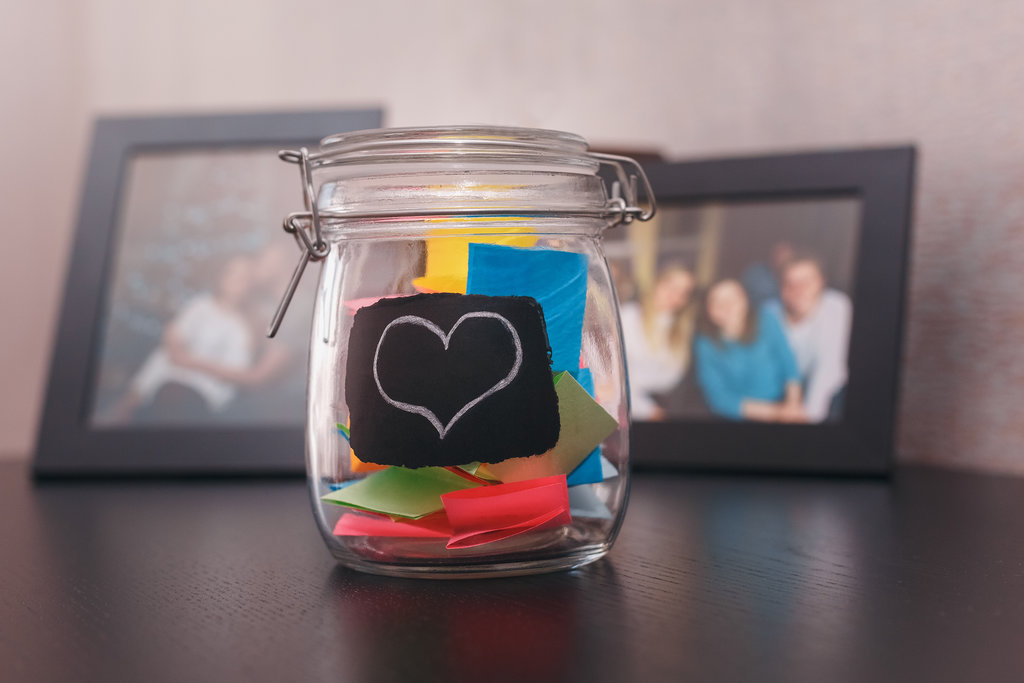 Perfect for busy teens and older children, the idea behind a mindfulness and memory jar is to write down all the positive thoughts and happy memories grandparents and grandchildren share together in an ongoing art and craft project.
All that is required is a clean jar, some paper to cut into strips and a pen. Grandchildren and grandparents can sit down and start this activity together, recalling memories and adding them to the jar. Then throughout the year, each person adds a new thought or memory to the jar which involves the other person.
At the end of the year, you come together to open the jar to read through all the wonderful moments you have shared together. This is a gorgeous keepsake and a great way to spend quality time together every few weeks.
The bond that grandparents and grandchildren share is a beautiful one, no matter what art or craft activity you decide to do. By simply spending time together is enough to lift everyone's spirits and create some lasting memories.
This news article is from Companion Stairlifts. Articles that appear on this website are for information purposes only.