Curved Stairlifts
Curved stairlifts have tracks that are specifically designed to suit staircases that bend or turn corners. So if you are lucky enough to have a curved staircase or even a spiral staircase, a Companion curved stairlift will be the perfect fit. All our curved tracks are made to order following a survey of each individual staircase. We plot a replica of your own stairs upon which to model your stairlift to create an exact fit, so when it arrives in your home we can slot it straight into place.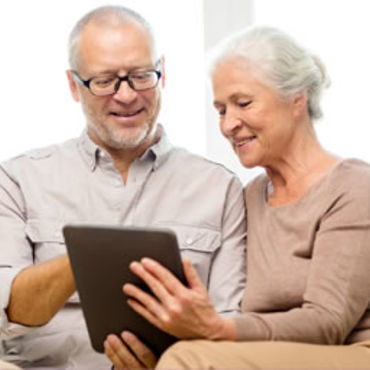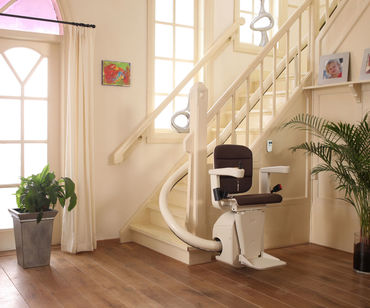 Freecurve
Companion also has a single curved track system in the Freecurve range. This attractive system has a single, tubular rail which allows the stairlift to fit on the narrowest of stairs and navigate the tightest bends. The Freecurve is also uniquely customisable, allowing the stairlift to fit in with any home or décor.
Find out more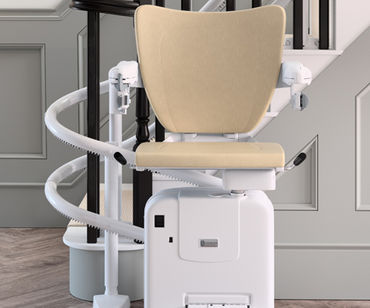 2000 Curved
If your staircase turns corners or has sub-landings you will need a curved stairlift. The 2000 twin curved rail system is tailored to your individual staircase ensuring the best possible fit.
Find out more
Traditionally, curved stairlifts have been expensive, but thanks to our technical and engineering expertise, a Companion curved stairlift is now an affordable and stylish option.

Our passion for producing the best stairlifts and mobility solutions enables us to offer one of the tightest internal curves available on the market. Often, this means we can install a curved stairlift in locations that no other manufacturer can accommodate. We have two stylish curved stairlifts to fit your home and your needs: take a look at our 2000 Curved and Freecurve stairlifts for more information.