Great accessible UK historical attractions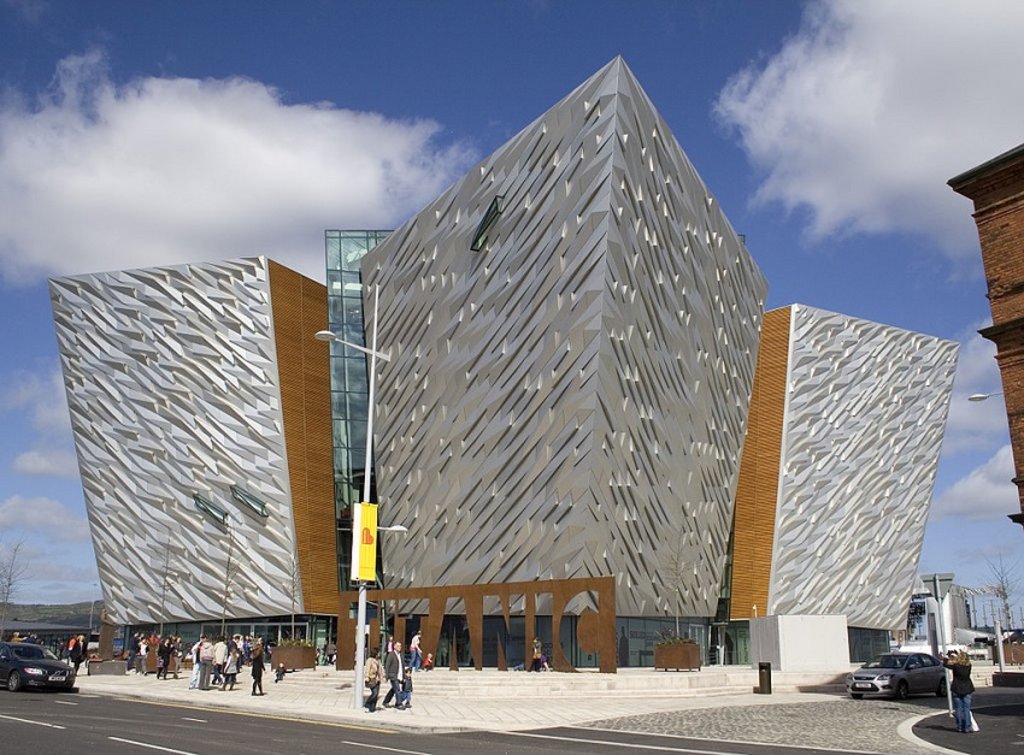 The United Kingdom is blessed with many fascinating historical attractions, a result of the incredible history of the countries that comprise it. No matter where your interests lie, there is bound to be something that will intrigue and delight you. Unfortunately, many of the UK's historical locations aren't accessible to all who wish to visit, sometimes purely due to the nature of the attraction. However, there are a great number of destinations that are indeed accessible to those with limited mobility or who require the use of straight indoor stairlifts. With this in mind, we've decided to put together a round-up of some of the country's best, compiling this guide to great accessible UK historical attractions.
Titanic Belfast
One of the most recognisable ships of all time, the RMS Titanic was an iconic vessel that has a fascinating and rather sombre history. We all know the fate of the great ship which sank in 1912 on its way across the Atlantic to America but did you know that in Northern Ireland, the place where the vessel was built, there is a wonderful historical attraction dedicated to it? Known as Titanic Belfast, the attraction is the world's largest Titanic visitor experience and allows you to explore the ship's story via interactive galleries, tours, and by walking the decks of the last remaining White Star vessel – the line to which the Titanic once belonged. Located in the very spot where Titanic was launched, this award-winning experience is a great day out and, just as importantly, it's very accessible. With level access, lifts, accessible parking spaces and toilets, full wheelchair accessibility, and wheelchairs available to reserve, Titanic Belfast is a historic attraction that all can enjoy.
Warwick Castle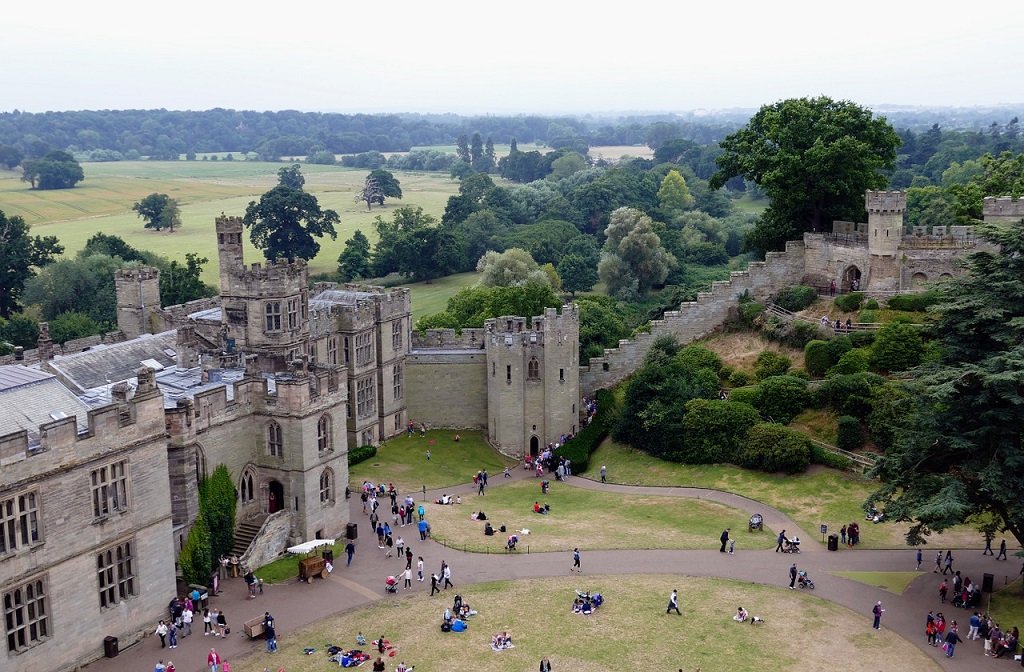 For those looking to truly ensconce themselves in British history, a trip to the magnificent Warwick Castle is an absolute must. Built by William the Conqueror in 1068, the castle would later go on to be remodelled in stone during the 12th century. Warwick Castle has been home to an array of fascinating individuals, namely the powerful Earls of Warwick, including Richard Neville – the 16th Earl of Warwick who was nicknamed 'The Kingmaker' for his part in the famed War of the Roses. There is a plethora of history to uncover at Warwick Castle and it is a great place to visit, no matter what the weather is doing. Featuring life-size tableaux, dungeons, daily shows, stunning architecture and interiors, you won't want to miss out. To help those with limited mobility, the castle offers an accessibility leaflet to help with navigation, fully accessible shows, free tickets for wheelchair users to the dungeon, accessible toilets, wheelchair hire, disabled parking, and also welcomes registered assistance dogs.
West Stow Anglo-Saxon Village & Country Park
Anglo-Saxon history is an important part of our past, being a people who inhabited Great Britain from the 5th century comprising migrating Germanic tribes and indigenous Brits. A fantastic place to explore some of this history is West Stow Anglo-Saxon Village & Country Park. Here, visitors can enjoy the sights of an Anglo-Saxon settlement that was occupied between AD 420 and AD 650. Upon arriving, history lovers will discover a unique reconstructed Anglo-Saxon village that is built on the original settlement site, along with a museum, gallery, archery, and insightful demonstrations of Anglo-Saxon life with re-enactments and storytelling. The village itself is surrounded by a beautiful 125 acres of unspoilt countryside and is the perfect place to relax while learning about our collective past. Those with limited mobility will be happy to hear that the museum, visitor centre, and café are wheelchair accessible (ramps included). The village itself is also wheelchair accessible but assistance is recommended in some areas and there are accessible toilets throughout.
Kentwell Hall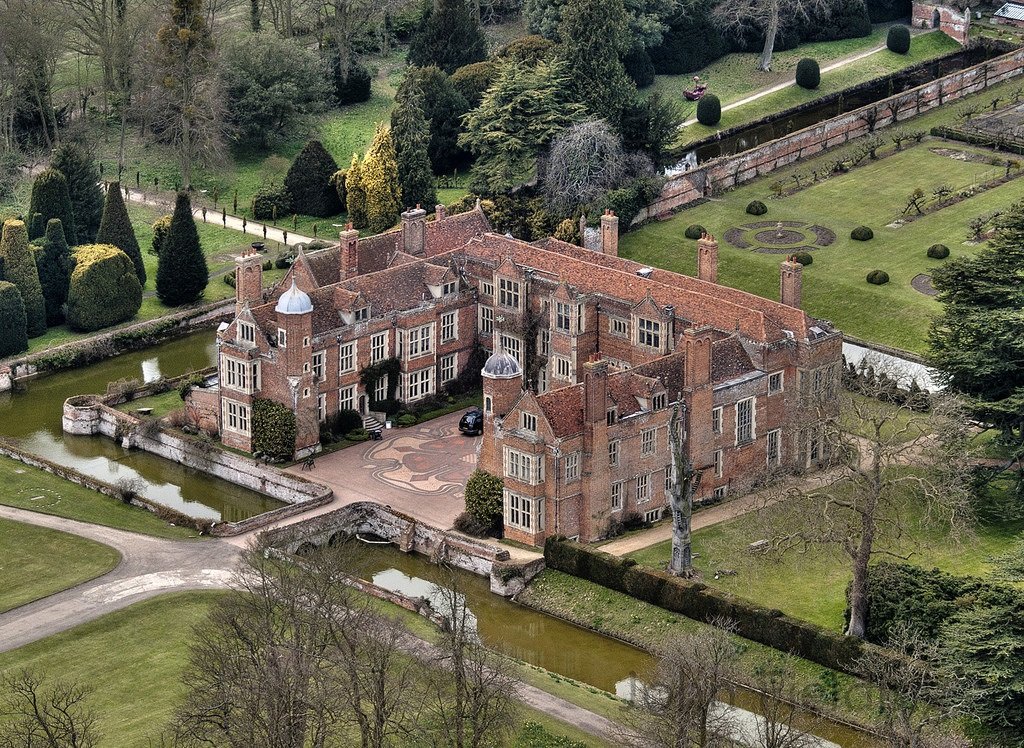 In order to enjoy the wonders of one of the finest Tudor houses in England, a visit to Kentwell Hall in Long Melford should certainly be on your historical attraction to-do list. Developed between the years 1500 and 1578, this stunning building is quite something to behold, being fully moated and accessible via two original bridges. Kentwell is known for its 'living history' recreations, delighting visitors for over 40 years with incredibly authentic events and experiences. Kenwell Hall is the place to be for immersing oneself in the sights, sounds, and smells of the 16th century. The gardens are another majestic feature of this top-tier historical attraction, spread across 30 acres and punctuated by ancient features. Add to this a tearoom and maze, and Kentwell won't fail to impress. In terms of accessibility, the majority of Kentwell Hall is fully accessible, with temporary ramps available for entry to the main house and wheelchairs on hand should you wish to borrow them.
Paxton House
Paxton House – a remarkable 18th century Palladian country manor – is one of the finest of its kind in Britain. Paxton House was built according to the designs of John Adam and features 12 period rooms with stunning interiors, an immaculately restored Georgian kitchen, and a sublime collection of Chippendale furniture. Perhaps most impressively of all, visitors can look forward to seeing the largest picture gallery in any Scottish country house – a magnificent area that includes over 70 paintings from the National Galleries of Scotland. With permanent exhibitions and 80 acres of parkland, gardens, and woodland walks to enjoy, Paxton House is a historical attraction to treasure. Paxton is also an accessible destination, with lift access to the picture gallery, wheelchair access to the courtyard, tearoom, and gift ship, and wheelchairs available to use during the house and ground tours – all adding to a tremendous country house experience.
Bombay Sapphire Distillery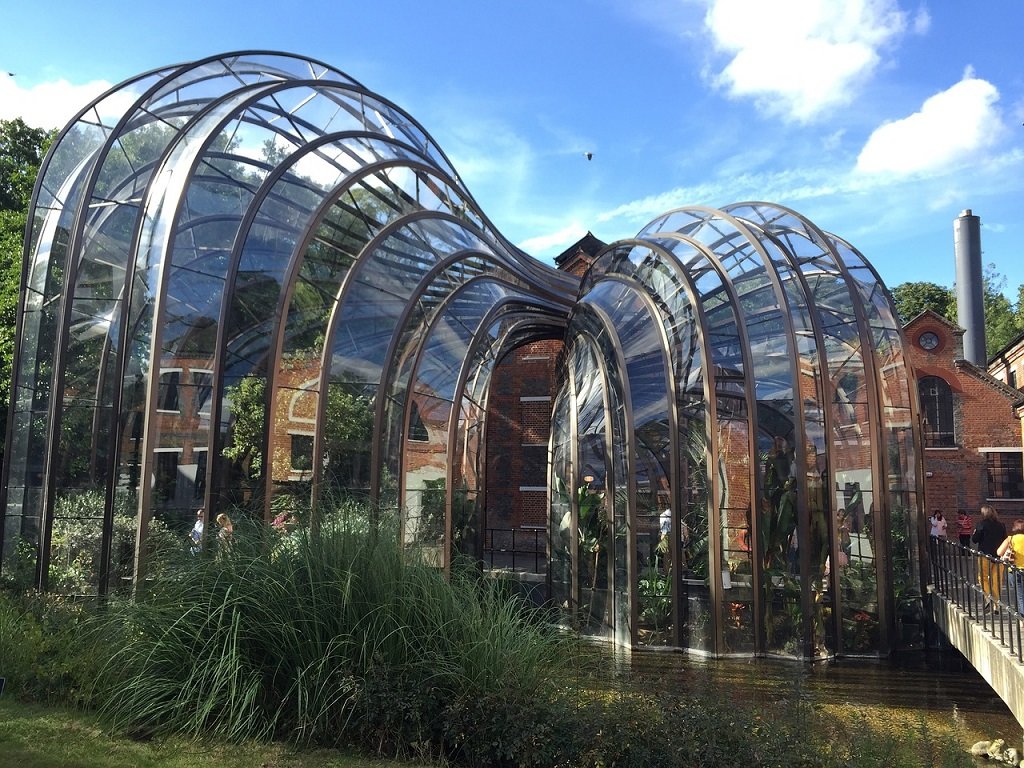 Located in Whitchurch, the Bombay Sapphire Distillery is a brilliant place to visit for those wanting to learn about the skill and effort that goes into making Bombay Sapphire Gin, and it just so happens to be set in a conservation area that boasts an incredible 1,000-plus years of history. There has been a mill at Laverstoke in Hampshire since AD 903 and, in more recent times, Bombay Sapphire has transformed the 300-year-old paper mill that currently exists there into a sustainable distillery that showcases the natural beauty and heritage of the site, producing every drop of Bombay Sapphire Gin. Visitors can look forward to a range of experiences including cocktail masterclasses, guided tours with a complimentary drink, and fascinating heritage experiences hosted by experts that chart the history of Laverstoke Mill. Potential visitors will be pleased to know that there is lift access to all floors in each building, wheelchairs are available to loan free of charge, and the Mill Bar and Gin Shop are located on the ground floor.
Historical UK attractions that are also accessible
We hope that you have enjoyed this tour of some of the UK's very best historical attractions that also happen to be accessible to those with limited mobility. There is so much to explore and discover at the above locations and we hope that you will consider visiting a few on your next historical adventure. We are very lucky in this country to have such a wealth of history at our fingertips and the fact that so many examples of it can be enjoyed by all is better still.
Image credit: Titanic Belfast, John Fielding
This news article is from Companion Stairlifts. Articles that appear on this website are for information purposes only.