Purple Tuesday: A round-up of some of the pledges made by retailers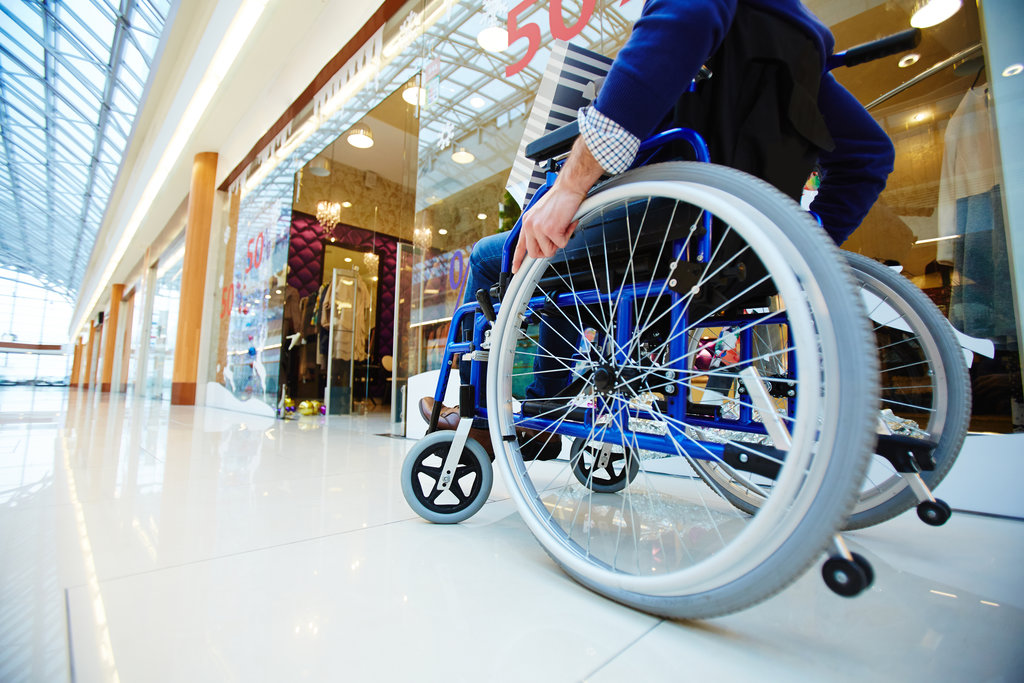 The UK's first Purple Tuesday took place on November 13th with the hope that the movement becomes an annual event.
According to the Dorset Echo, Purple Tuesday is "a national initiative to encourage businesses to recognise the potential for improving trade by helping people with disabilities access retail premises and to enjoy their visit."
The day saw high street retailers and organisations up and down the country showing their support, each pledging to make a change that will positively impact the shopping experience for disabled people. From making businesses more accessible with straight stairlifts to introducing more disability inclusive models in promotions.
One of these was Lancashire County Council, who installed a Changing Places toilet facility in Preston, making it easier for wheelchair-bound individuals who cannot use standard accessible toilets. Council leader Geoff Driver, leader of Lancashire County Council, said: "We're pleased to have funded this much-needed facility and we hope to see many more introduced across the county."
In Romford, Liberty Shopping Centre has installed a 'calm lane' for people with disabilities and impairments – a first in the UK. The purpose of the lane is to provide a stress-free shopping experience, particularly during the busy, festive period.
The shopping centre's manager, Jonathan Poole said: "It is great to be able to welcome our 'calm lane' to the centre. Although shopping is known as a fun activity we know that finding the perfect gift can be stressful, especially at Christmas, and we wanted to introduce something that will encourage a calmer environment for our shoppers and shoppers with disabilities and impairments."
The Galleria in Hatfield unveiled their new signage for their accessible toilets to be more inclusive of invisible illnesses such as Crohn's Disease and Ulcerative Colitis. Crohn's & Colitis UK is headquartered opposite the Galleria, with the team choosing the shopping centre as a starting point for their campaign. The new signs read "Not every disability is visible" and contain the male and female symbols as well as the wheelchair symbol.
In terms of larger retailers, Asda trialled a new 'inclusive hour' in their Manchester and Kent stores to help those with autism and dementia who struggle with noise and disturbance. During the hour, the Asda FM radio was shut off, checkout beep volumes were lowered, door heaters and blowers were shut off, lighting levels were dropped and more. Jodie Tate, vice president of central retail operations and chair of Asda's inclusion board, said: "Purple Tuesday, the UK's first accessible shopping day, is here to recognise the needs of our customers with disabilities and/or hidden conditions and to promote inclusive shopping. I'm really proud of the efforts and progress we've made to support inclusive shopping."
This news article is from Companion Stairlifts. Articles that appear on this website are for information purposes only.