Summer attractions to enjoy with elderly relatives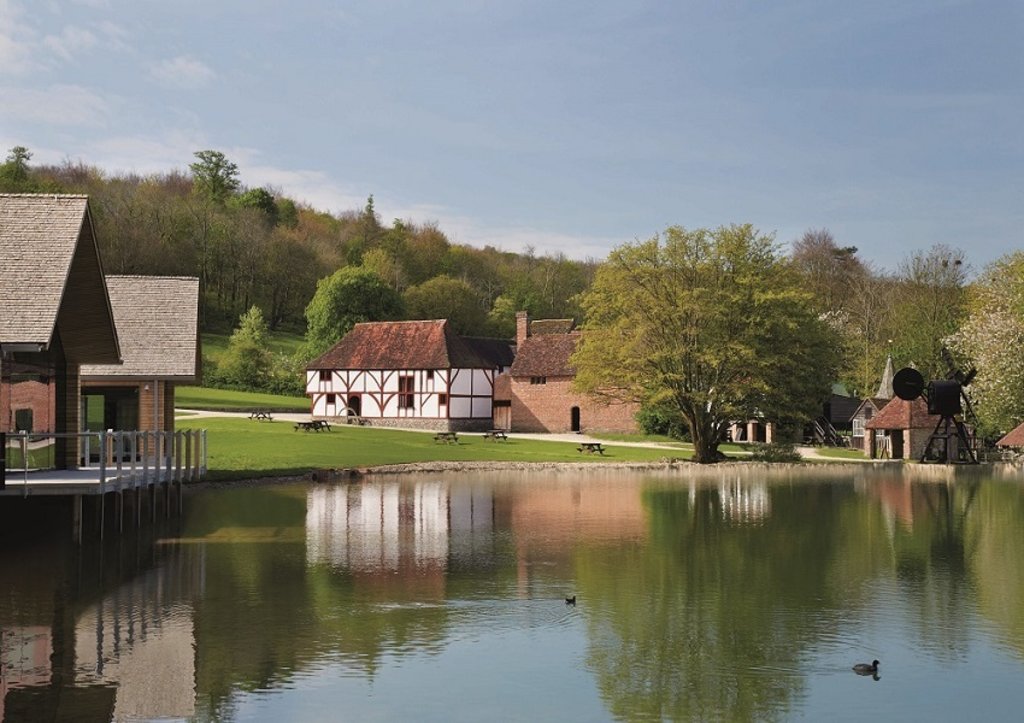 Are you hoping for some nicer weather to arrive with summer just around the corner? Well, the good news is that the UK is replete with fantastic things to see and do that are ideal for all ages, and are perfect places to visit during the summer months. From museums to historic houses, and from picturesque villages to stunning gardens, there are a great many summer attractions to enjoy with elderly relatives and those that might require the use of curved indoor stairlifts to navigate the home. Whether you want to enjoy the outdoors or get some shade from the overbearing sun, there is something for you. To help you make up your mind, we have compiled an introductory list of said attractions, perfect for families to enjoy with grandparents.
Weald & Downland Living Museum
Containing scores of historic rural buildings such as barns, a Victorian school, farmhouses, water mills, Anglo-Saxon halls, and much more, all of which have been saved from demolition and then reconstructed, the Weald & Downland Living Museum in West Sussex is a truly fascinating attraction to visit this summer. Populated by authentically-dressed staff, Weald & Downland is set across 40 acres and the majority of its exhibits are on the flat (though there are some hilly sections), which will be helpful if your elderly relative has mobility issues (a free map is also on offer showing the accessible route). The team at Weald & Downland Living Museum told us more about the attraction and why it's such a great place to visit with elderly relatives:
"Although not all in living memory, visitors particularly enjoy seeing our farm animals at work and the traditional historic demonstrations at the museum. Exploring the houses is fun, to see just how little the rural poor had and how they lived. The Victorian cottage is particularly popular, as many remember their grandparents having similar items and homes. Older visitors also enjoy exploring the replica historic gardens in the summer months. We also have a fantastic artefact store, where we give a free tour at 1.30 pm daily, and older visitors enjoy the tools stored there. We also have a new visitor centre and shop, with a cafe and deck overlooking the mill pond. This new centre is all 'on the flat' with excellent disabled toilet facilities. We are dog-friendly, and many visitors enjoy bringing their pets with them (including into the cafe).
"The museum is home to a fascinating collection of more than 50 rural buildings, rescued from across south east England and painstakingly rebuilt at the museum near Chichester. They depict rural life from the Anglo-Saxon to the Edwardian periods, and each house is furnished with replica items to show the lifestyle of its inhabitants. Six of the homes have replica domestic historic gardens attached. In addition to ten rural homes, we have a collection of farm buildings and machinery, plus working buildings including a Tudor kitchen, Victorian blacksmith's forge, 17th century watermill and a stunning mill pond."
A wonderful spot to visit with the whole family, the Weald & Downland Living Museum also told us: "We have an over 65s entry price of £12 and a disabled/special entry price of £4.50 for any visitors who have special access needs (which also covers their carer in the same price)."
Dennis Severs' House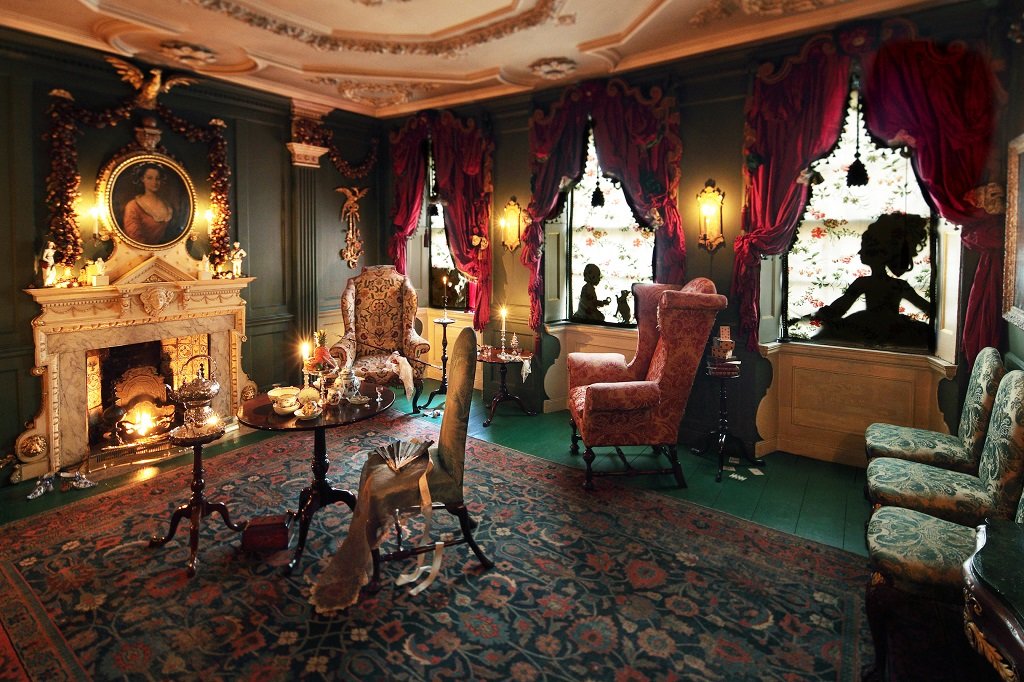 A fantastic attraction to visit with elderly relatives who aren't too hampered by mobility issues is the fascinating London location known as Dennis Severs' House. Located in Spitalfields, this historic house is the perfect spot for escaping from the midday sun and getting a unique glimpse into the lives of a Huguenot silk-weaving family from 1724 up until the beginning of the 20th century. At Denis Severs', visitors can enjoy the sights and smells of a location that operates as a remarkable time capsule, stepping through the front door into a meticulously maintained 18th century world.
Telling us a little more about this wonderful attraction, the team at Dennis Severs' House said: "Dennis Severs' House is more than just a museum, it is an unforgettable sensory experience. A place where your senses are your guide and where you discover London's past. A visit through time unlike anything you'll ever experience anywhere else. For elderly people, visiting 18 Folgate Street offers the chance to connect with the past and enjoy this with their younger family members. Our main visitor profile is people over 60 so we know for a fact that elderly people do have a wonderful time when they are visiting the house."
Black Country Living Museum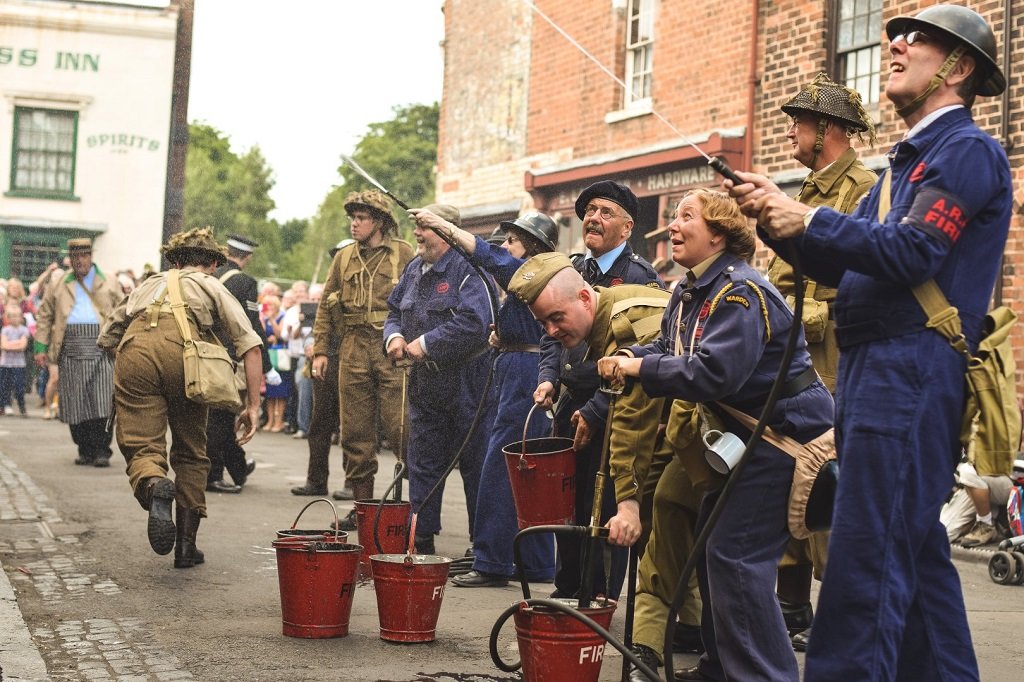 Located in the West Midlands, Black Country Living Museum is one of the very best and largest open-air museums anywhere in the UK. This vast and highly accessible museum celebrates this important historical region of the country, a place that became a pivotal player during the industrial revolution. With wheelchairs available, temporary ramps on hand, and accessible transport across the museum, all members of the family are able to enjoy the rebuilt historic buildings, over 50 ships and houses, and fascinating exhibits.
In July 2018, visitors can enjoy a special event weekend and Black Country Living Museum told us a little about what to expect: "Step back in time and immerse yourself into the sights and sounds of wartime Britain in one of the country's biggest and best 1940s events on Sat 14 & Sun 15 July. For an entire weekend, the Museum will be transformed as vintage vehicles, 40s civilians, army personnel, iconic warplanes and the sound of air raid sirens fill the streets and skies! The event is set across the Museum's award-winning 26 acres of recreated period houses and shops.
"Identity card in hand, you'll step through military checkpoints and back in time as you explore an electric wartime atmosphere of entertainment, food and fashion. Stroll through vintage memorabilia markets, meet 40s characters and even prepare yourself with an evacuee lesson in St James' school. Make sure you keep your eyes to the sky for the iconic Dakota, which is due to flyover throughout the weekend. The weekend will also feature a host of vintage entertainment including live music, wartime variety shows, austerity-busting 'make do and mend' workshops, fashion shows, street performers and more."
Clovelly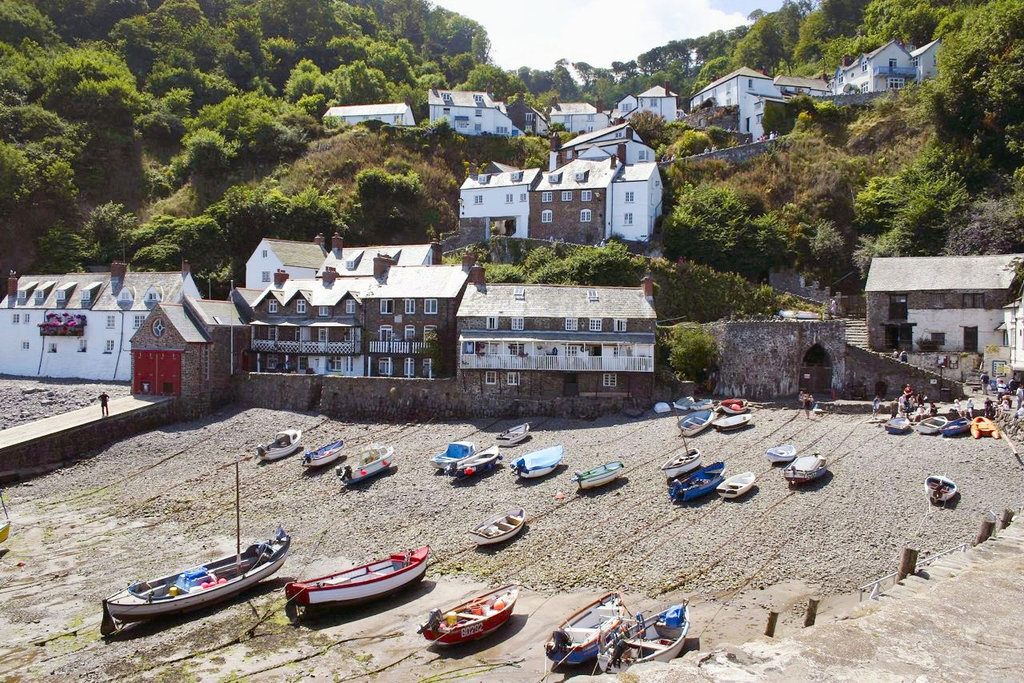 For those wanting to get out in the sun and enjoy the best of the English summer, a trip to the beautiful village of Clovelly in North Devon is highly recommended. The picturesque location, once owned by the Queen of England, is scattered with lovely cottages, breath-taking views and, rather refreshingly, is traffic-free. Beyond experiencing the sights and sounds of this serene fishing village, families will also be able to enjoy a great many activities. From seeing the donkeys in the stable yard to witnessing the creation of pottery, and from visiting two fascinating museums to going souvenir shopping, grandparents will certainly enjoy the peaceful world of Clovelly. If the elderly members of your family aren't able to navigate the steep hills, the Clovelly Visitor Centre can arrange a ride on a Land Rover to take you down to the harbour and back to the top of the village. The Visitor Centre, donkey stables, workshops, and Clovelly Court Gardens are also all accessible. And with a host of top bars, cafes, and restaurants to enjoy, Clovelly Village really proves to be the perfect summer attraction.
Longleat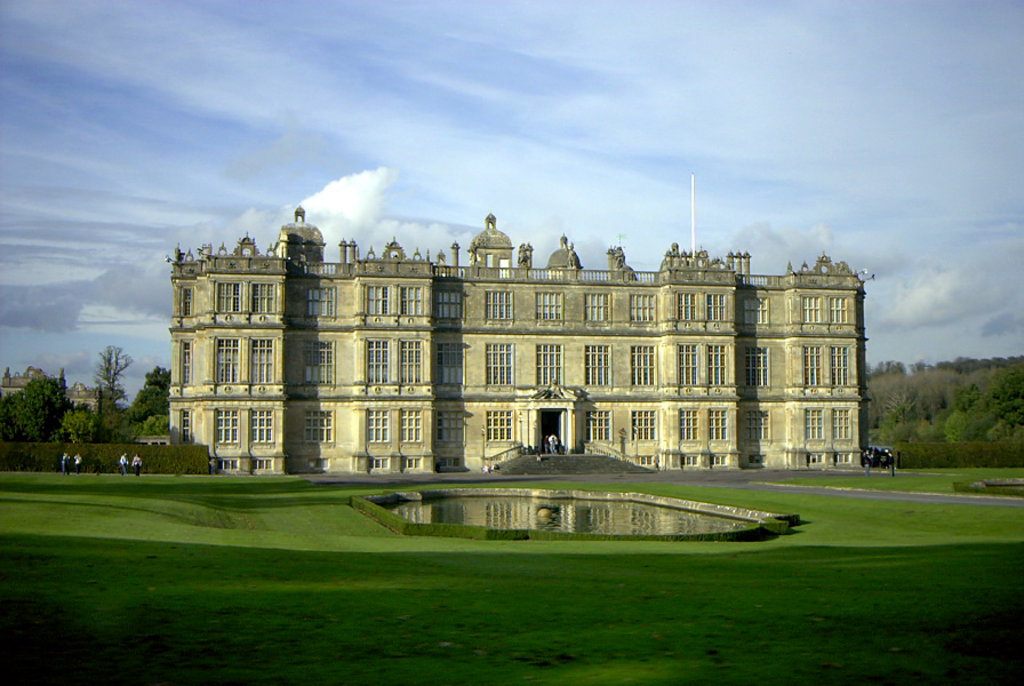 For families wanting to enjoy some wildlife this summer, a trip to Longleat Safari Park in Wiltshire is a wonderful idea. There is so much to do at Longleat that it's more a case of fitting everything in. The safari drive-through allows visitors to catch a glimpse of a stunning collection of animals, including a circus-rescued elephant, monkeys, wolves, tigers, lions, rhinos and more! Guests can even enjoy the African village and walking safari, where you can leave your vehicle to see the likes of giraffes and zebras. Beyond the magnificent wildlife, Longleat House and its grounds are equally impressive, allowing visitors to wander through the grand corridors and rooms of this 16th-century mansion while admiring paintings, tapestries, artefacts spanning 15 centuries, Elizabethan architecture, and the perfectly landscaped gardens that surround it. Longleat also boasts formal gardens, mazes, shopping, and a number of great locations in which to enjoy food and drink. Adding all of this to their concessionary tickets for registered carers, queue assist schemes, and accessible features makes Longleat a day out for all to enjoy.
The Lost Gardens of Heligan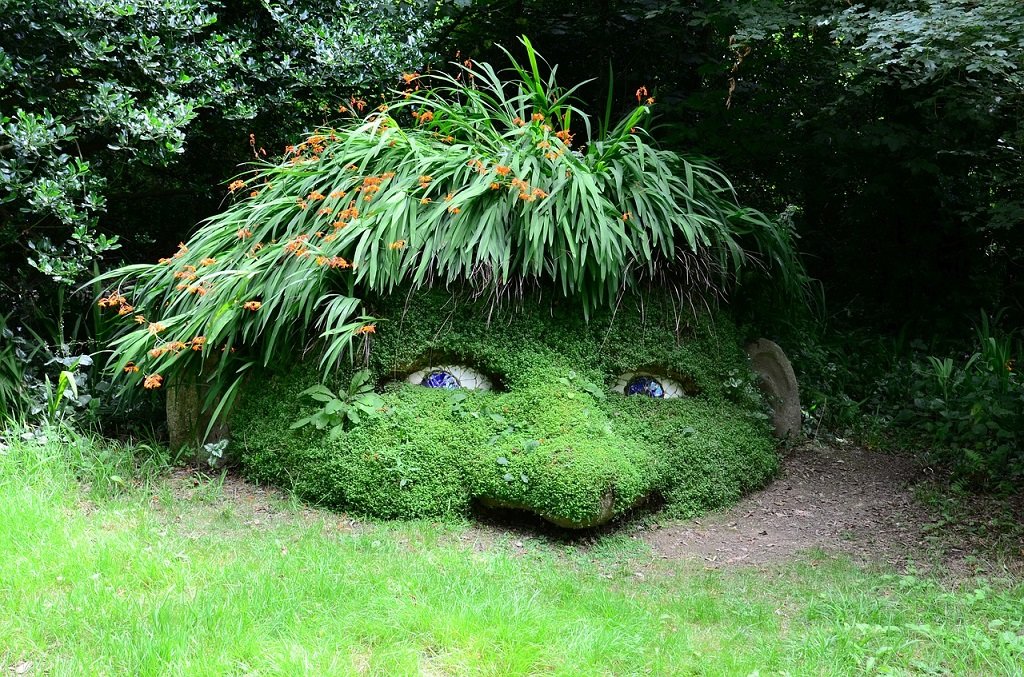 If your elderly relatives enjoy peaceful gardens and quiet woodlands, a trip to The Lost Gardens of Heligan in Cornwall should absolutely be on your to-do list. With 200 acres of historic gardens, restored after years of neglect, Heligan, which was the seat of the Tremayne family for over 400 years, is certainly one of the most romantic and mysterious estates in England. Visitors will love exploring this most secret of gardens – lost for decades before its uncovering – which is a perfect setting for plant lovers and explorers. Containing Victorian productive gardens, pleasure gardens, and 200-year-old winding paths linking the grounds, the very accessible Heligan is a garden attraction for all seasons but is particularly delightful under the summer sun. Also boasting Cornwall's only outdoor jungle garden (complete with Burmese rope bridges), and a thriving wildlife ecosystem to match the vibrancy of the grounds themselves, The Lost Gardens of Heligan are something quite special indeed. After exploring the outdoors, make sure to stop by the kitchen and bakery for some home-cooked Heligan dishes and a Cornish cream tea.
We hope you have enjoyed this look into the some of the UK's very best summer attractions to enjoy with elderly relatives. We think you'll agree that the above will make for some truly wonderful days out, helping to please each member of the family. We hope you consider visiting some of these delightful locations with your elderly relatives in the near future.
This news article is from Companion Stairlifts. Articles that appear on this website are for information purposes only.