The best skincare for the over 50s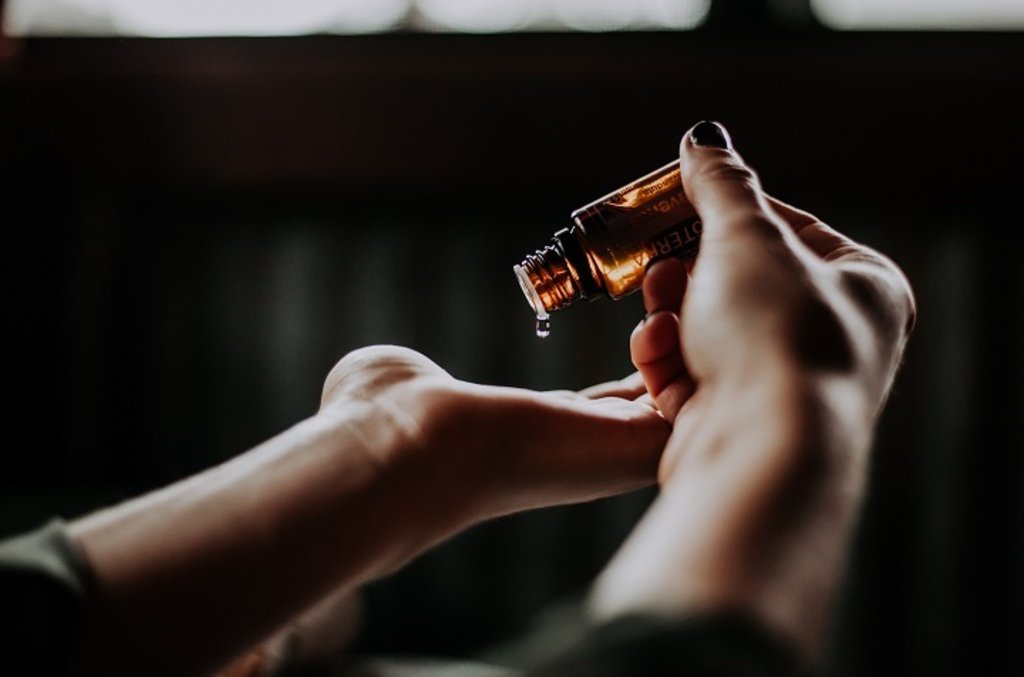 As you grow older, it is sometimes necessary to adopt routines to help yourself feeling and looking great. This especially rings true when it comes to skincare. It is inevitable that your skin will alter with age, as the collagen levels deplete, resulting in a loss of elasticity. Unfortunately, this is often accompanied by wrinkles and fine lines, as well as increased dryness. Whilst Botox is a viable option for some, others will look for more natural solutions, in the form of moisturisers, creams and often pills. However, in a market saturated with miracle products with unachievable claims, it can be difficult to decide what would work best for you.
"No matter your age it's important to look for skincare brands that uphold an ingredient promise, so that you can be sure you're avoiding questionable ingredients like sulphates, MI, synthetic fragrances or parabens", shares Aurelia Probiotic Skincare, a company which has a strict ingredients promise to prevent your skin from exposure to nasty ingredients. "This ensures that you are looking after your skin in a way that cares for your skin's natural resilience while nourishing with natural, plant-derived oils and extracts as well as high-tech science."
Moisturiser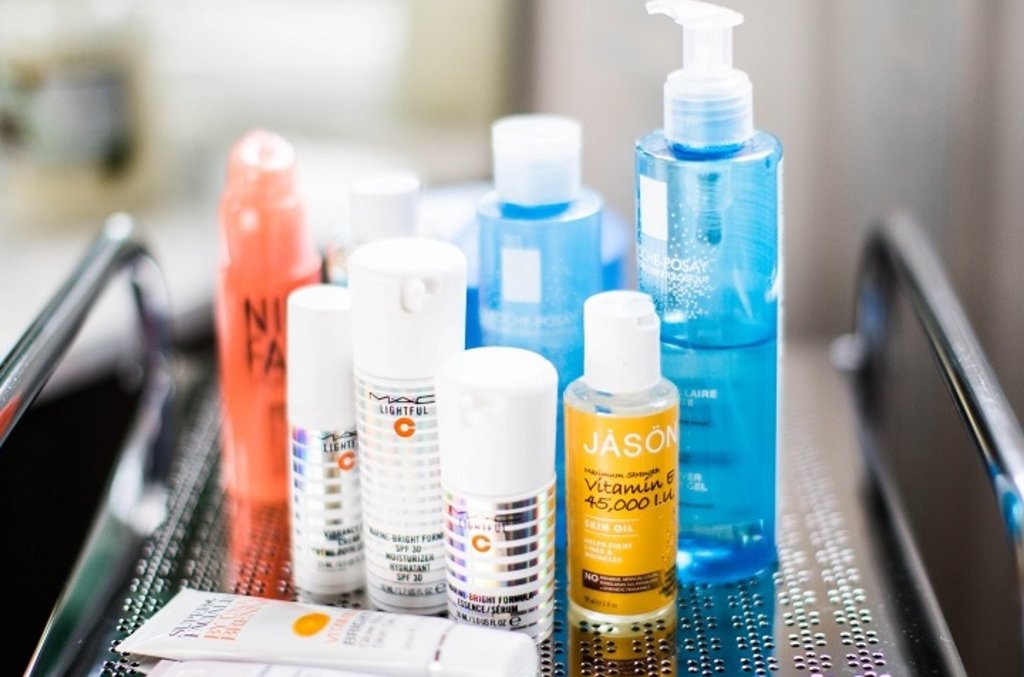 "When you're over 50, it's very important to maintain great care of your skin as much as you can", Aurelia Probiotic Skincare tells us. "In these years, skin can get drier and will start to lose natural elasticity, causing wrinkles to form. Don't be drastic when caring for your skin, a gentle routine that won't strip the skin of its natural protective oils is a great place to start, but you may find that you can start to use a slightly richer moisturiser or face oil to replenish your skin's natural moisture."
Moisturiser is an essential part of your skincare at any age. Helping to keep your skin supple and hydrated, they are best applied after cleansing in both the morning and evening and should be used before applying makeup. The addition of this into your skincare routine is also helpful if you're skin begins to look tired. Although your body may be increasingly susceptible to aches and pains, perhaps even requiring you to use a home stairlift to get around, your skin doesn't have to. For older women, the menopause can lead to reduced moisture in your skin and can leave your complexion looking dull. Additionally, the drop in your oestrogen has a negative impact on collagen levels, so you should look to moisturisers with this added in.
Botanical moisturisers can be great if you're looking to replenish your skin's elasticity. Extracting the best bits from roots, plants, herbs and seeds, the addition of botanicals to your skincare can help to make your skin look more radiant, as well as reduce fine lines. Black cumin oil has a large antioxidant presence, which means that skin regeneration is increased. This is essential in repairing skin, as it means that new cells are created quicker. When added to skincare, the oil is also a fantastic anti-inflammatory, reducing redness and other signs of irritation, which is great if you suffer from eczema or other skin conditions.
When purchasing a moisturiser, you should look for one that compliments your skin type as more often than not, the reason that you're not reaping the benefits of your moisturiser is that you're using the wrong variety. Coming in creams, gels and lotions, each has a number of different benefits. Thinner creams work great for normal skin types, whereas a thicker gel allows dry skin to lock in added moisture. If you have combination skin, it is important that you invest in a product which isn't too oily, to avoid looking shiny and clogging pores.
Cleanser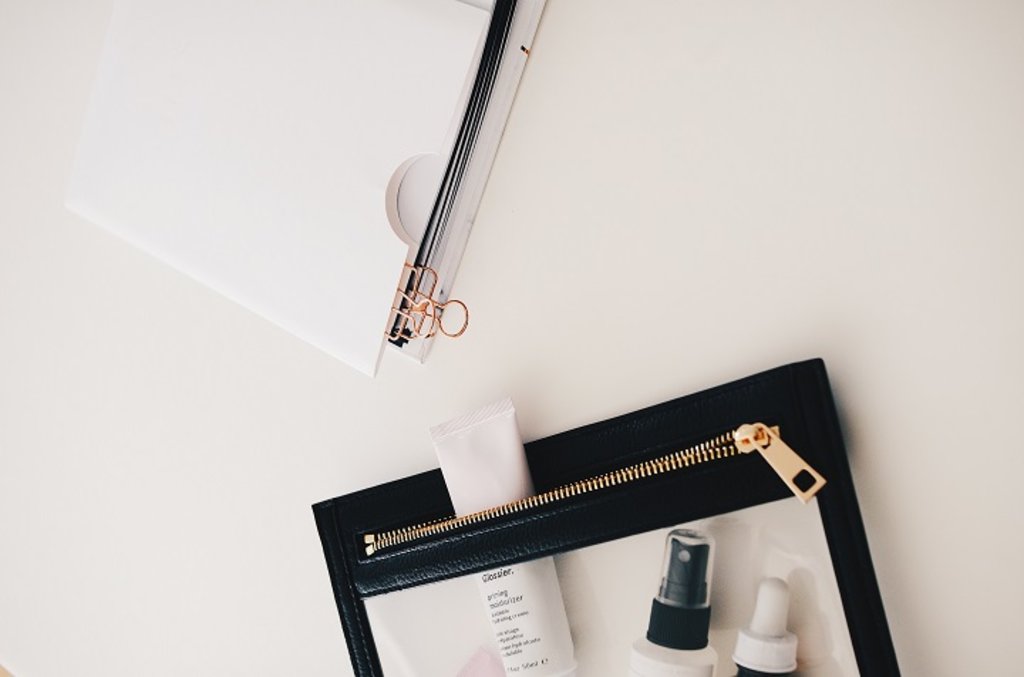 At the end of a long day, cleansing your face will help you feel fresh and prepares your skin for bed. This step is vital if you're looking to prevent blemishes and in order for the rest of your skincare routine to soak in. As before, the best results are achieved after using products that cater specifically to your skin type. Oily skin is perhaps the most forgiving, as the overstimulation of the oil glands can result in fewer wrinkles. However, applying additional oil can lead to more blemishes on the skin. For those who suffer from dryness, cell production is minimised, so a gentle milk is a fantastic addition to your routine, which should be kept simple, with no harsh products that tend to strip the skin.
SPF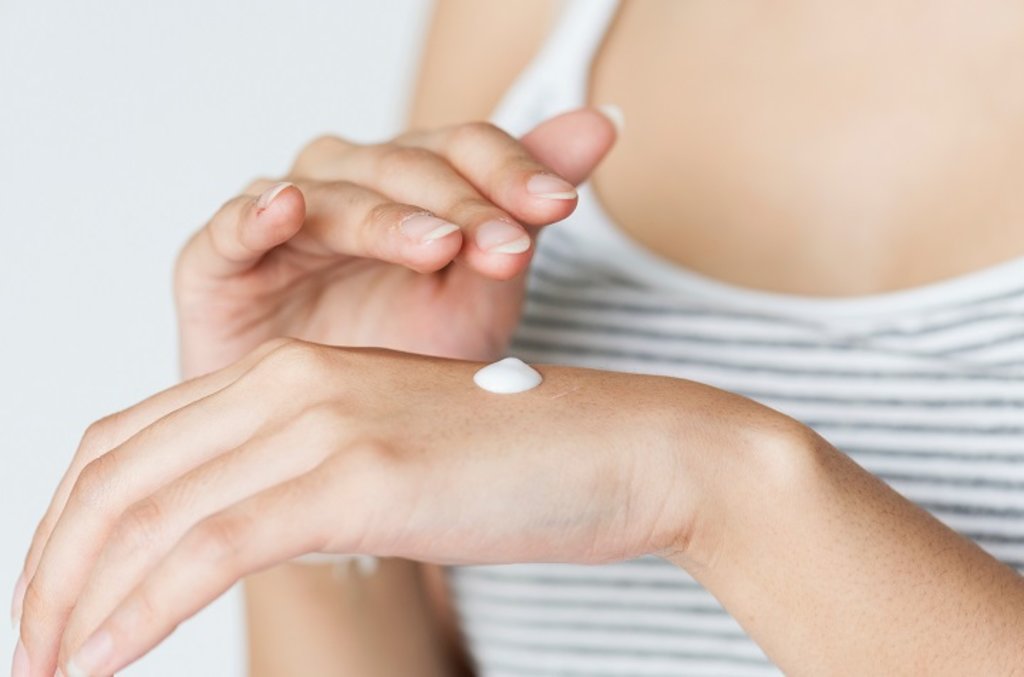 "Avoid heavy sun exposure as sun damage is the most prevalent cause of pigmentation, sagging and ageing skin and instead opt for sun hats, shade and products containing SPF!", mentions Aurelia Probiotic Skincare. If you're looking for an anti-ageing routine to maintain a natural radiance and youthful glow, probiotic skincare is a great option. Natural immune triggers in your skin are overstimulated as we age which can cause damage to healthy skin cells."
SPF is a necessity when it comes to skincare at any age. However, signs of skin damage start to show when you get older. According to research, 43% of over 55s failed to apply sun cream last year, a move which can cause irreparable damage to your skin. With sunspots, deep wrinkles and skin cancer all caused due to prolonged exposure to the sun, applying a layer of SPF before going outside all year round can help keep these conditions at bay.
Dr Anajali Mahto from the British Skin Council shares that: "As much as 90% of the changes associated with ageing are a direct consequence of sun exposure and damage from UV light. It makes sense to ensure the skin is protected with appropriate SPF to reduce the signs of premature ageing."
Adding SPF to your skincare routine is easy. Either you can opt for a lightweight sun cream to wear on your face daily after moisturising, but one of the simplest ways is to look for a moisturiser that includes SPF. For daily use, you should reach for an option that has an SPF of around 30, as this will give you the right level of protection for when you're out and about. However, if you're planning on visiting the beach or spending a day gardening, then a higher level of protection is required, so SPF 50 is your best bet.
This news article is from Companion Stairlifts. Articles that appear on this website are for information purposes only.