Top gadgets to keep you cool this summer
Without the ever-evolving technology industry, we wouldn't have the life-changing products and gadgets we rely on so heavily today. Whether that's innovative stairlifts in the UK, voice-recognition software for those with limited mobility or even self-driving cars, technology has provided us with unique ways to make our lives easier.
When it comes to keeping cool during the hot summer months, many companies have been working hard to develop exciting and effective new gadgets. In this article, we look at some of the top gadgets to keep you cool this summer that are all very easy to use.
Evapolar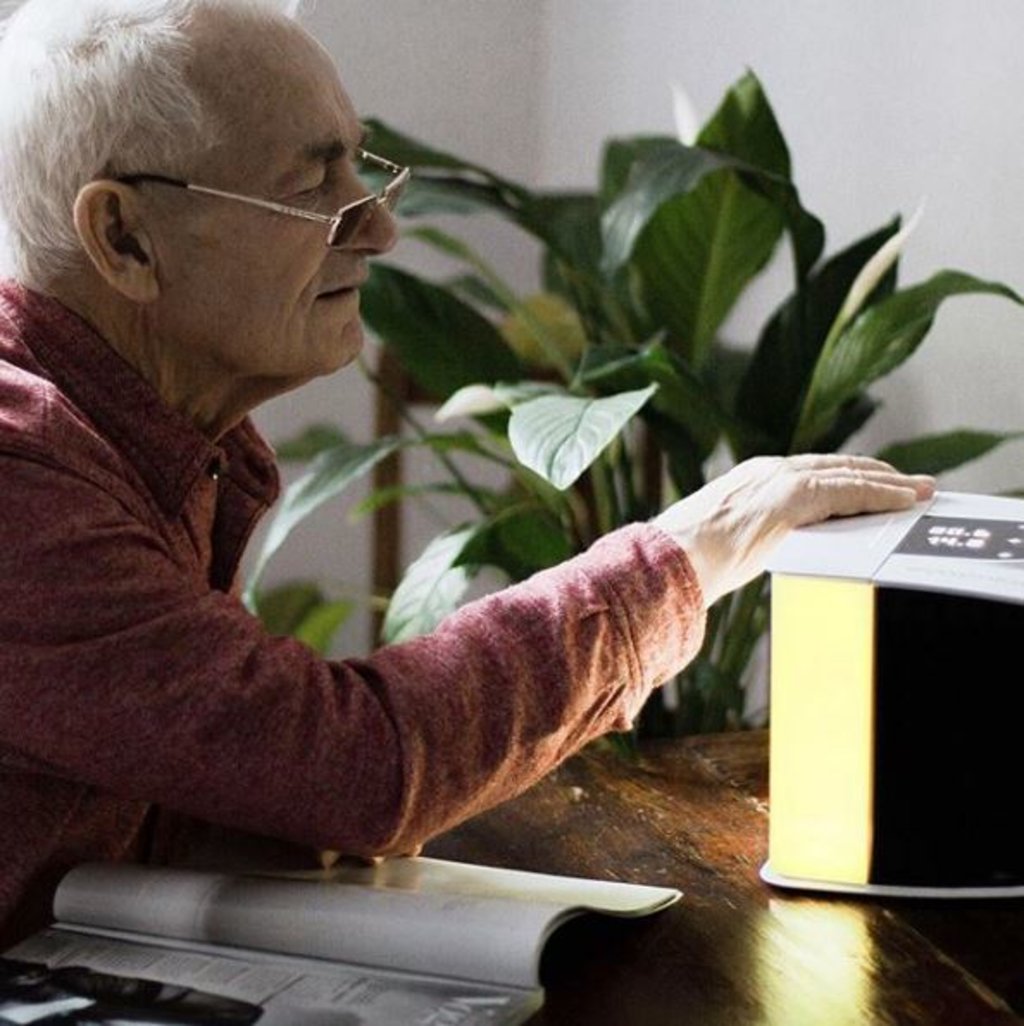 Image: Evapolar
Evapolar is a device which utilises the principle of water evaporation to make hot and dry air cool and fresh. Designed for personal use rather than to cool down an entire room, the Evapolar is compact and powerful. The gadget is pitched as being eco-friendly and energy-efficient, allowing users to create their own "personal microclimate" and be comfortable at home. Although evaporative coolers already existed prior to the creation of Evapolar, they are considered to be quite large and bulky, whereas Evapolar's products are much smaller and easier to use. If you're conscious of the environment, this device's filters are made from a mineral compound, which is eco-friendly and helps to save energy due to its compact cartridge size.
A review by Business Insider states: "To say that I'm a hot sleeper would be an understatement – if it's any warmer than 65 degrees in my home, I can hardly stand to be under the covers. But when I played the evaSmart on my bedside table for the evening and filled its little tank to the brim with water, I managed to sleep through the night even with all the windows closed and the temperature outside slowly climbing."
Evapolar products start at around £170 and can be ordered via their website with a UK plug. Alternatively they are available to purchase on Amazon.
Gomake Ice Towel
If you're heading outside for a walk on a hot summer's day and are seeking a way to cool down quickly, Gomake's Ice Towel is the product for you. The towel is made from a blend of breathable microfibres that instantly cool when wet. This simple item can be a lifesaver when you're spending time in the hot sunshine. The Gomake Ice Towel is available to buy via Amazon from around £10.
Non-air cooling system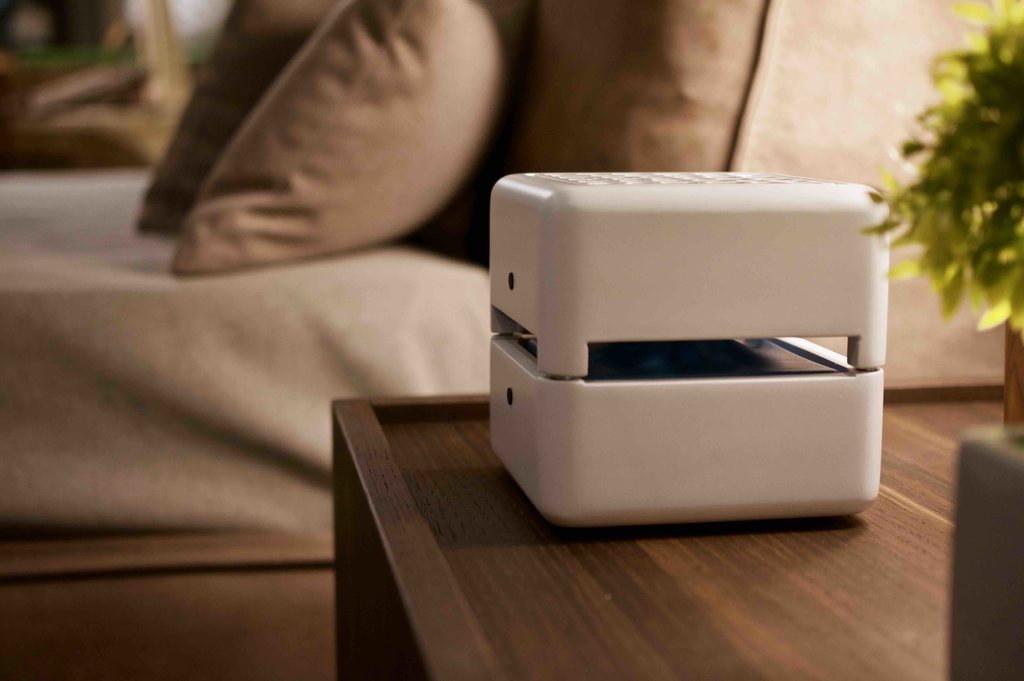 Manufactured in Italy, Geizeer is an 'ice-cooling solution', considered to be much more effective than a fan. This sleek, two-part box is made of wood and contains a rechargeable battery, a micro USB with PCBs, a DC brushless fan and an ice pack. With all parts combined, the device provides a unique cooling system for your room. This eco-friendly ice cooling system is compact and much more visually-appealing than your standard fan.
The frozen cooling element lasts for around 4 hours before melting, and can be reused. Its rounded edges and innovative design allow air to escape more easily, increasing the flow and range to cool down an entire room. Geizeer's simple design makes it incredibly easy to use. All you need to do is freeze the cooling element, insert it into the device and place the two wooden outer layers together. To turn it off, raise the upper half of the block and rotate it.
The Geizeer starts at around £120 and can be ordered from their website.
Bed fan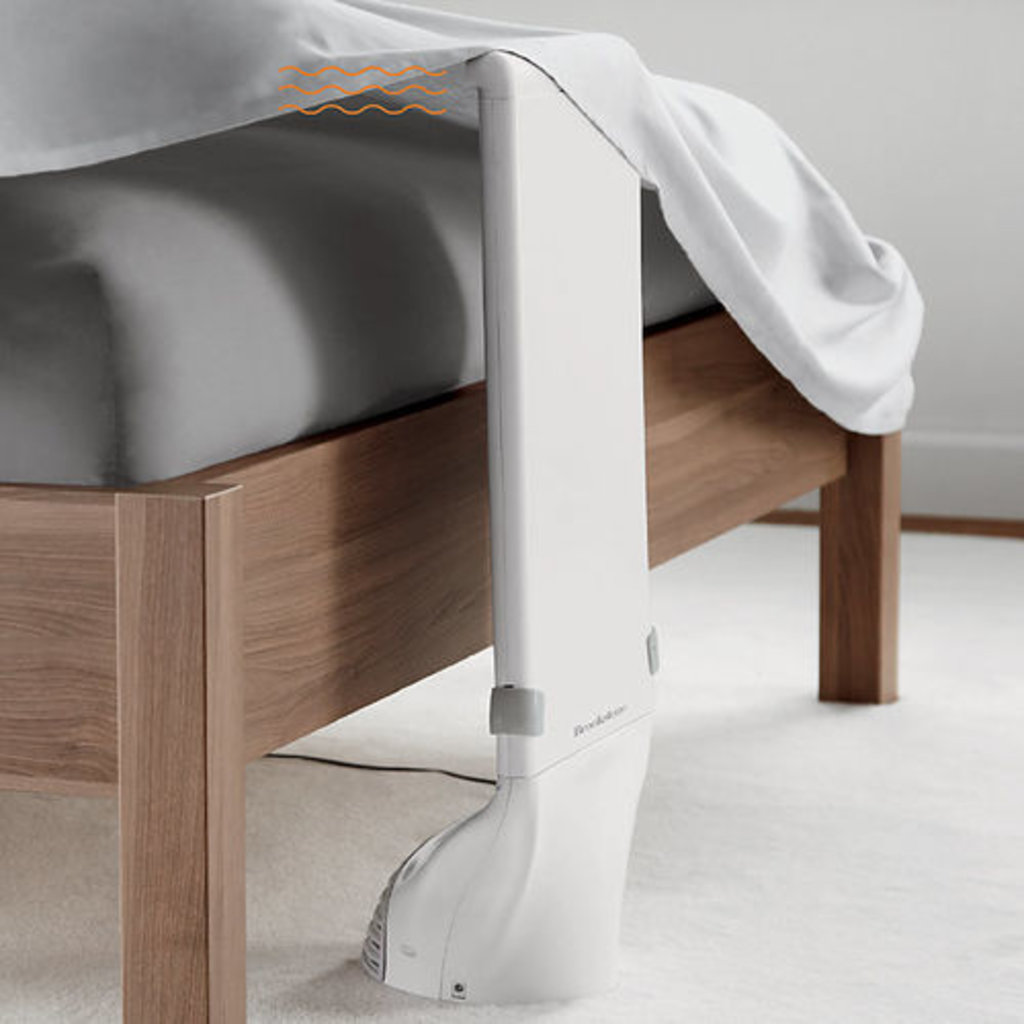 If you struggle to rest during hot summer nights, a bed fan could be the gadget you're looking for. Directing a refreshing breeze between the sheets, this handy bedside fan by Brookstone comes with a remote, so you don't have to get out of bed to adjust the settings or switch it off if you're suitably cool. The fan has an adjustable height and is considered to be more effective and efficient than traditional cooling methods, which do not cool you down in bed. The wireless remote is backlit, so that you can see the controls at night. Although Brookstone is based in the United States, they ship to the UK. The bed fan costs £85 however there will be an additional charge for international delivery.
Cooling eye mask and Atlantic Seaweed Cream
For a less-technical solution to keeping cool at night, The Body Shop's cooling gel eye mask is a good choice. All you need to do is place the mask in the fridge for an hour before use. Reviews have even praised the eye mask for relieving migraines and keeping themselves refreshed during the day. The Body Shop also has a unique product designed to cool you down. The Spa of the World Atlantic Seaweed Cream is made using Atlantic seaweed, full of oceanic minerals. This cooling gel-cream refreshes the skin and instantly makes you feel revitalised, as though you're sat in a cool ocean breeze. The Body Shop's cooling gel eye mask is £6 and the Atlantic Seaweed Cream is £7 for a 50ml tub.
In the fast-paced world of technology, new gadgets are constantly being developed to solve the issues of everyday life. Keeping cool in hot, sticky weather in the UK can be a challenge, but hopefully one or more of our recommended gadgets and cooling items will help.
This news article is from Companion Stairlifts. Articles that appear on this website are for information purposes only.
Image credit: Brookstone, Geizeer