Unique things to see and do for older people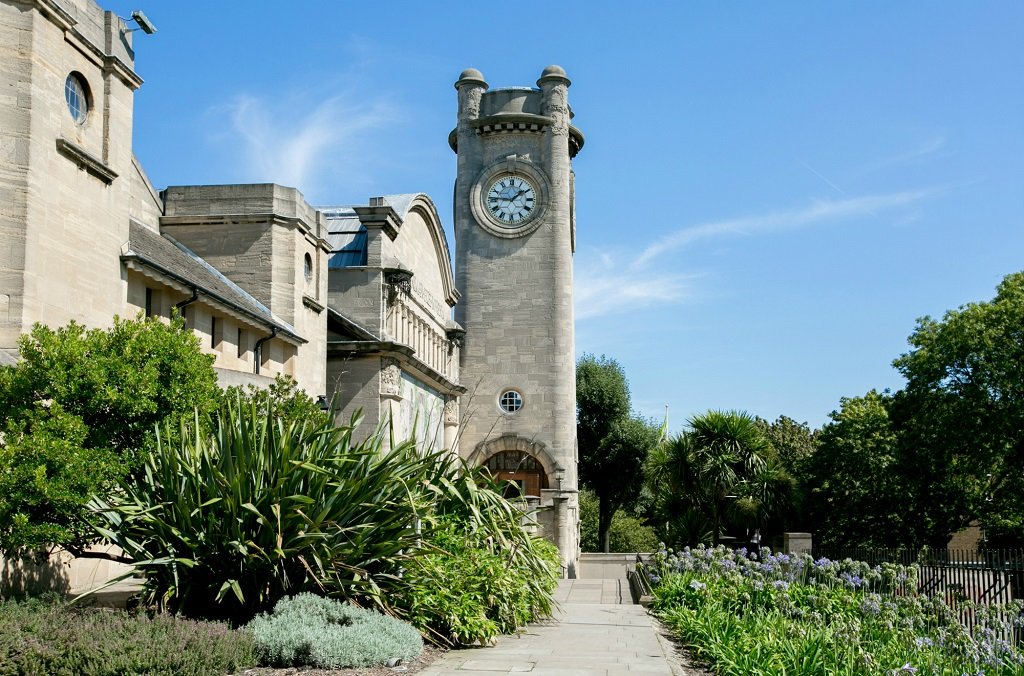 Image credit: Sophia Spring
We are very lucky in this country of ours to be blessed with a great many unique things to see and do. Aside from the mainstream attractions that everyone knows about, the UK is replete with myriad sites and destinations that you will never find anywhere else, many of which will be a delight to visit for older people. No matter your interests, there's something rare and exciting to be discovered and with this guide, we hope to introduce you to a few things that you will want to head out and discover for yourself. So, with no further ado, here is our guide to unique things to see and do for older people.
Sir John Soane's Museum – London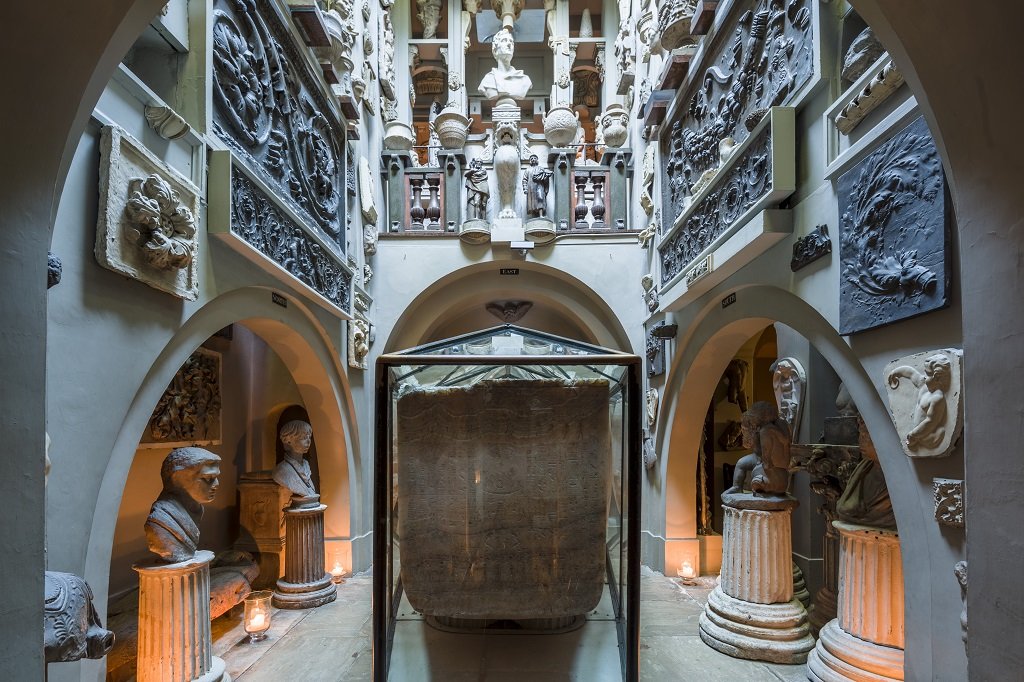 Image credit: Sir John Soane's Museum/photographer Gareth Gardner
The UK is full of historic houses and fascinating museums. Luckily, Sir John Soane's Museum combines both of these wonderful elements as well as a library! This was the house of the great 19th-century architect Sir John Soane and, upon the man's request, the house has been left untouched since his passing nearly two centuries ago. Displaying Soane's unique collection of antiques, sculptures, paintings and more, there is so much to enjoy upon visiting. Sir John Soane's Museum spoke to us about what sets it apart and what visitors can look forward to seeing:
"Sir John Soane's Museum is perhaps London's quirkiest Museum, a Regency townhouse packed with thousands of works of art, antiquities and curiosities on almost every surface. The Museum was left to the nation by the eccentric architect Sir John Soane – innovative architect of the Bank of England and Dulwich Picture Gallery – in 1837, and has been perfectly preserved ever since.
"Highlights of the Museum include the two-thousand-year-old sarcophagus of an Egyptian pharaoh, William Hogarth's famed Rake's Progress series of paintings, and the mirrored Library-Dining room, which, along with the rest of the house, was designed by Soane himself.
"The Museum is free to visit, 10am-5pm Wednesday to Sunday. Visitors can also book places on Highlights tours and monthly, candle-lit late openings. Visitors with accessibility requirements can find out more about arranging their visit here."
The Alnwick Poison Garden – Alnwick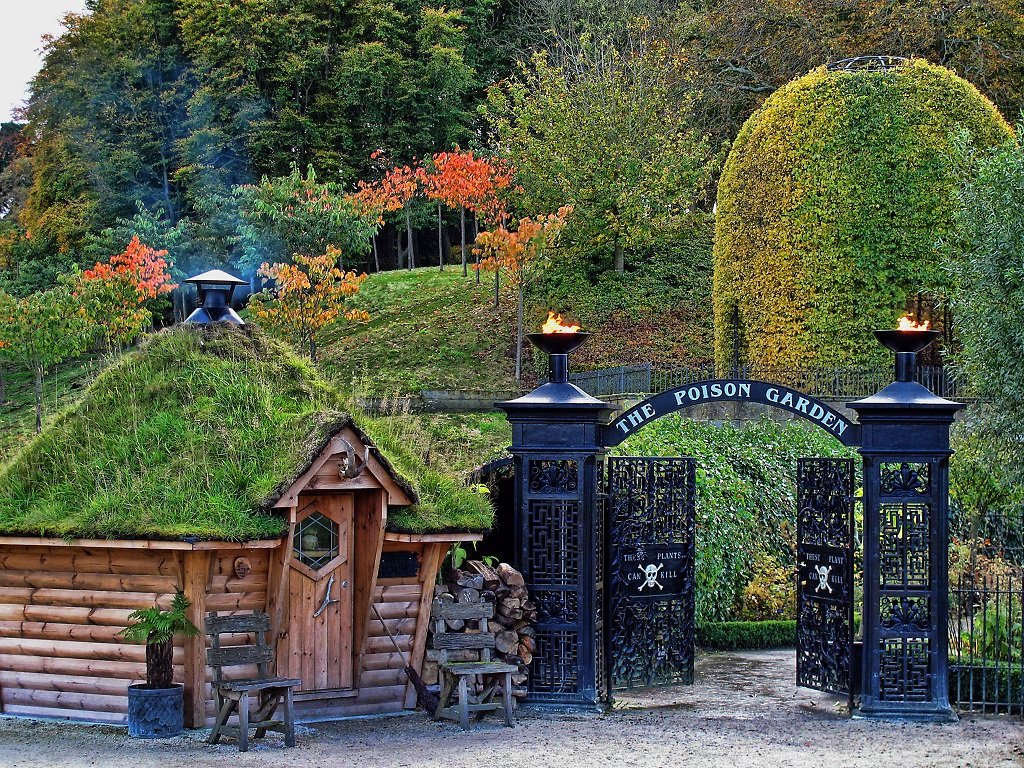 Image credit: Margaret Whittaker
The UK is home to a great many beautiful gardens to enjoy and a lot of us know the delights of exploring these picturesque locations, especially when the weather is nice with family and friends. One of the most unique gardens available is The Alnwick Poison Garden, itself a part of the already unique The Alnwick Garden attraction with it treehouse, water jet fountain, and adventure golf. The poison garden truly separates itself, however, being created by the Duchess of Northumberland to spread awareness of harmful and illicit drugs. Taking advantage of a free guided tour is a must and the team at The Alnwick Garden were able to tell us about what this peculiar garden contains:
"The Poison Garden contains over one hundred plants that have the ability to kill you or do you harm. Many of these plants are very common and will be found in the average garden. These plants are grown behind large wrought iron gates and railings. Access to the garden is with a trained guide who informs the visitors about the plants and how they are used even today to murder victims.
"Within The Poison Garden certain plants are caged to prevent access as these are considered to be the most dangerous in our collection. Some of the plants on show such as cannabis are illegal to grow but The Alnwick Garden holds a licence granted by The Home Office to grow some of the nasties which includes some drugs."
Victoria Baths - Manchester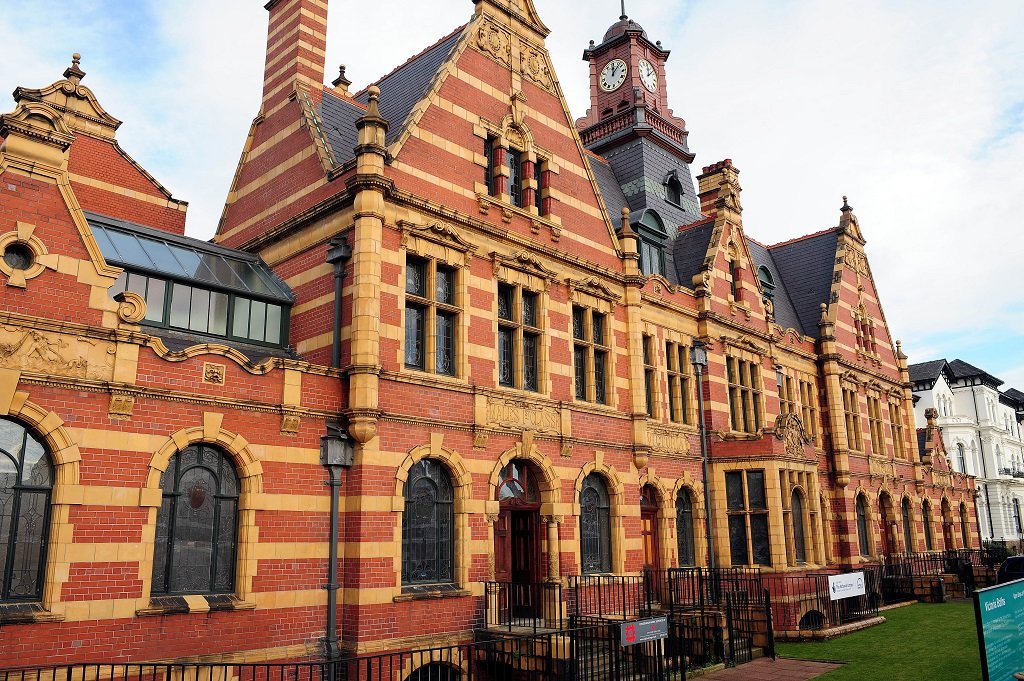 Image credit: Jon Parker Lee
Victoria Baths in Manchester, a former public baths, has since its partial restoration, become a rather wonderful and unique visitor experience, sporting beautiful architecture, a gift shop, and tea room, while also offering fascinating tours of this grand old building. The team at Victoria Baths spoke to us in detail about why this one-of-a-kind attraction is so worth paying a visit to:
"Victoria Baths in central Manchester is a wonderfully ornate Edwardian swimming pool. Opened in 1906, it closed as a public baths in 1993 but has been saved by a charitable trust and is now partially restored and operating as a heritage visitor attraction. The building is awash with stained glass, decorative tiles and mosaic floors – not your average public swimming pool! The Trust offer weekly guided tours of the building from April to October and Sunday open days, any of which can provide a day out with a difference. Tours are also available for pre-booked groups.
"As well as being beautiful architecturally, Victoria Baths has a fascinating history. It reminds many visitors of their own experience of learning to swim, or using the slipper baths in a public bath. So whether or not you have been to the building before, it can be quite a trip down memory lane. The building has its own parking and is reasonably accessible. There is ramped access to the entrance and all the main parts of the building can be seen from the ground floor – the three pool halls, ornate entrance halls and the fascinating Turkish Baths suite with the Angel of Purity stained glass window – just one of many designs which adorn the building.
"There is a gift shop and a tea room selling sandwiches and cakes, or food stalls selling hot food at some events. Alongside the open days are special events featuring exhibitions, choir performances or art & craft stalls."
Horniman Museum & Gardens – London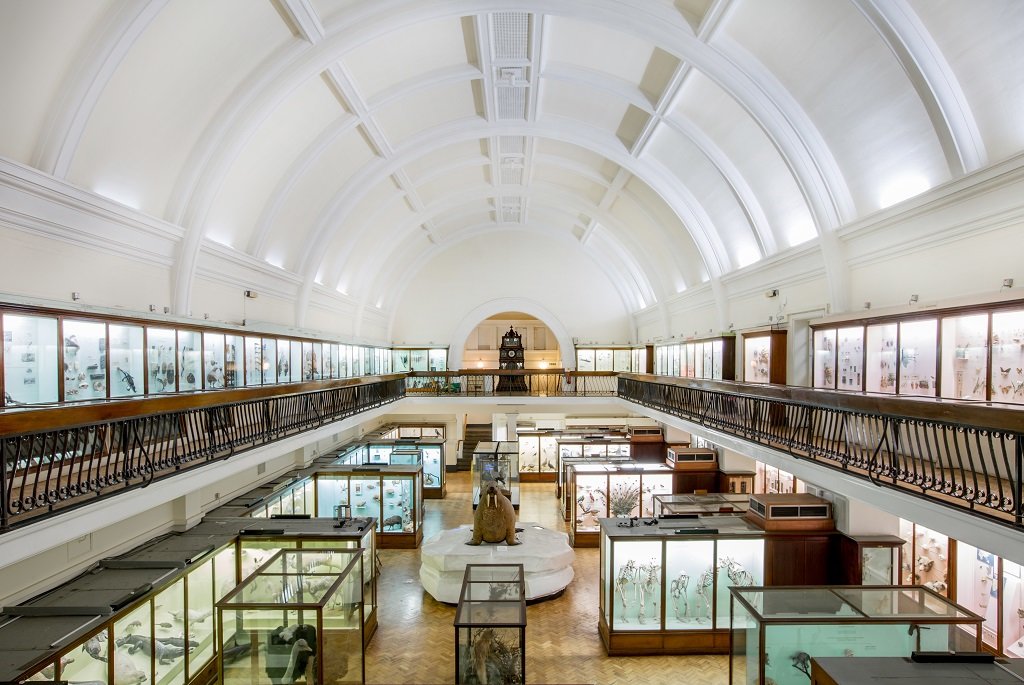 Image credit: Sophia Spring
For those interested in natural history, Horniman Museum & Gardens in London will be a great addition to your to-do list. Showcasing a wonderfully unique collection of historical objects from the turn-of-the-century, musical instruments, and fascinating exhibits, the museum has been intriguing visitors since Victorian times. This free attraction is of international importance and even boasts the likes of an aquarium and butterfly house. Regarding what makes Horniman Museum & Gardens such a unique must-visit, the team told us:
"The Horniman has a historic natural history gallery including the infamous overstuffed walrus, thousands of musical instruments, and the new World Gallery that uses amazing objects to tell stories from around the world. There's also an aquarium, animal walk and butterfly house, and 16 acres of gardens featuring formal and themed plant displays, parkland and a stunning view of London's skyline. The Horniman has been open since 1901 and of course, lots has changed over the years. People who have been to the Horniman as children but not visited for years might be surprised at some of the recent developments but will remember the Natural History Gallery and Apostle Clock.
"There's something for everyone, and since most of the displays are free to visit (there's a small charge for the aquarium and butterfly house; carers go free) it's an enjoyable and affordable day out for all the family. The museum and gardens are both wheelchair and pushchair friendly with accessible toilets. The Horniman provides detailed accessibility information on its website."
Chetham's Library – Manchester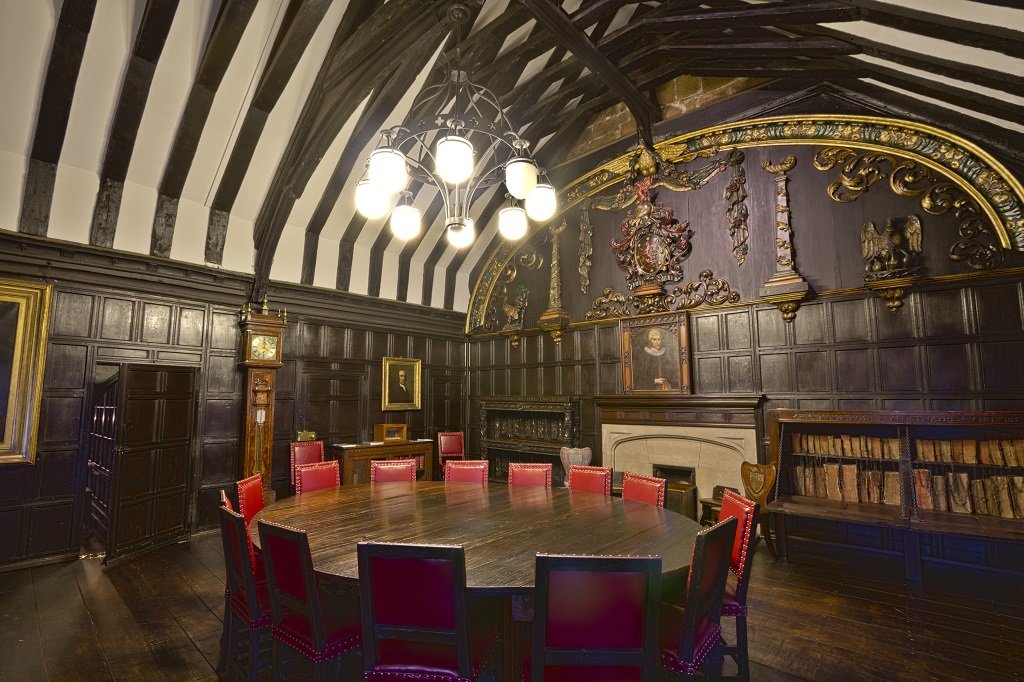 With a history dating back 400 years, Chetham's Library in Manchester is the oldest public collection library in the United Kingdom. Established all the way back in 1653, the library has been a hub of learning and knowledge for centuries and has even been the study hall of some rather infamous guests. With over 100,000 texts accumulated across the years, Chetham's Library is truly unique and a fascinating place to visit. There are over 60,000 titles that date back to the early 1800s, with editions bound in leather and even some chained to bookcases for their protection. While the library isn't totally accessible (being on the second floor), there is so much here to enjoy.
Sue McLoughlin, the Heritage Manager at Chetham's Library, told us a little more about what you can discover: "The library is a unique place. The building was built as a college of priests in the fifteenth century and is one of the only places in Manchester where the pre-industrial history of the city can be experienced. The beautiful seventeenth-century library on the first floor adds another extraordinary layer of history. Visitors are able to come and sit where Karl Marx and Friedrich Engels worked on their political and economic theories, and handle replicas of the books they studied together."
The Old Operating Theatre Museum – London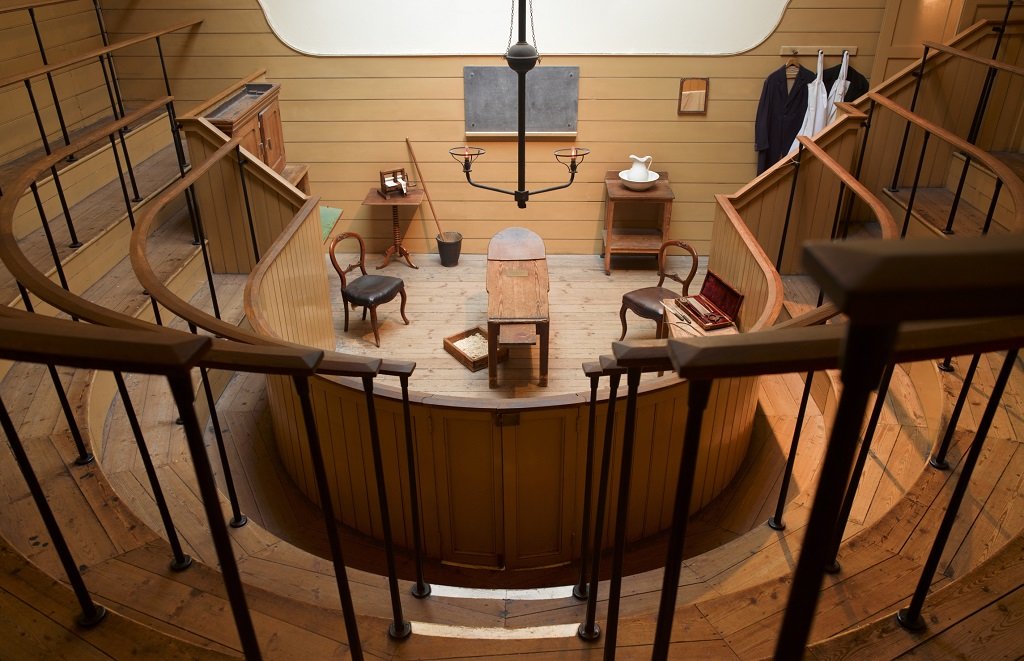 Situated in the early eighteenth-century church of old St Thomas' Hospital, The Old Operating Theatre Museum is without doubt a unique attraction and a museum to visit like none other, especially for those who have acquired a fondness for medical history. The atmospheric location within which the museum is housed is a true portal to another time and a great insight into a moment of medical history that now seems so foreign. The oldest surviving surgical theatre in Europe, this medical facility is from a time that predates anaesthetics and antiseptics, where patients would go under the knife before an audience of onlookers. As long as you're happy to take on the stairs to this attic museum, visitors will be treated to a fascinating look into a bygone age as well as weekly talks on subjects such as Victorian surgery, tours, a chance to get up close and personal to the grizzly instruments used during surgeries, workshops, and more.
Allerton Castle – North Yorkshire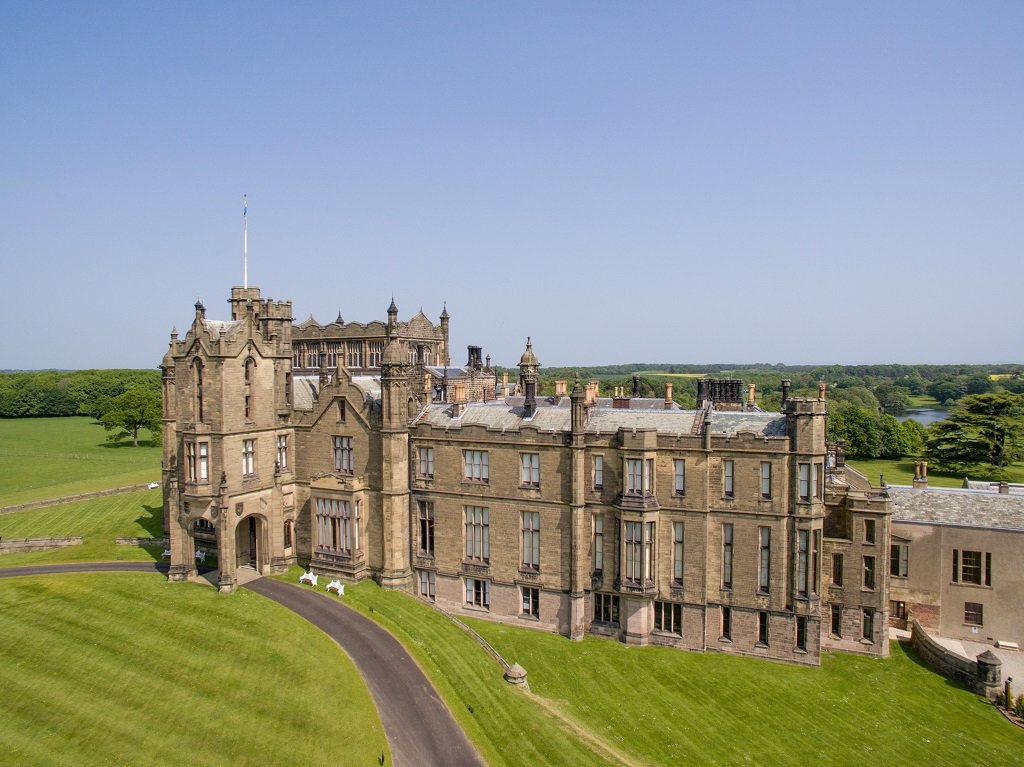 This illustrious gothic castle in North Yorkshire is truly quite the sight. If you're someone who enjoys history and roaming the halls and grounds of fascinating old buildings, a visit to Allerton Castle cannot be missed. This beautifully preserved property was built in the 1800s and was once home to residents with impressively royal connections. The team at Allerton Castle spoke to us about its incredible history and what's on offer for visitors:
"Grade 1 listed by English Heritage and steeped in English history, Allerton Castle is the grandest and most elegant Gothic Revival stately home in England. In the eighteenth century, the property was owned by Prince Frederick, the Duke of York, brother to King George IV. Formerly the ancestral home of The Premier Baron of England Lord Mowbray, Segrave and Stourton, Allerton Castle is now owned and operated by The Gerald Arthur Rolph Foundation for Historic Preservation and Education – a registered UK charity.
"Allerton Castle was built to impress - the extraordinary hammer beam ceiling of the Great Hall is reminiscent of Henry VIII's Banqueting Hall at Hampton Court and, towering almost 70 feet above the floor, is the tallest amongst country house ceilings. Allerton Castle is open for guided tours of the spectacular 1st floor rooms on Wednesday afternoons and Bank Holiday Monday afternoons only from Easter to October. Disabled parking and assisted wheelchair access is available together with accessible toilets."
Grant Museum of Zoology – London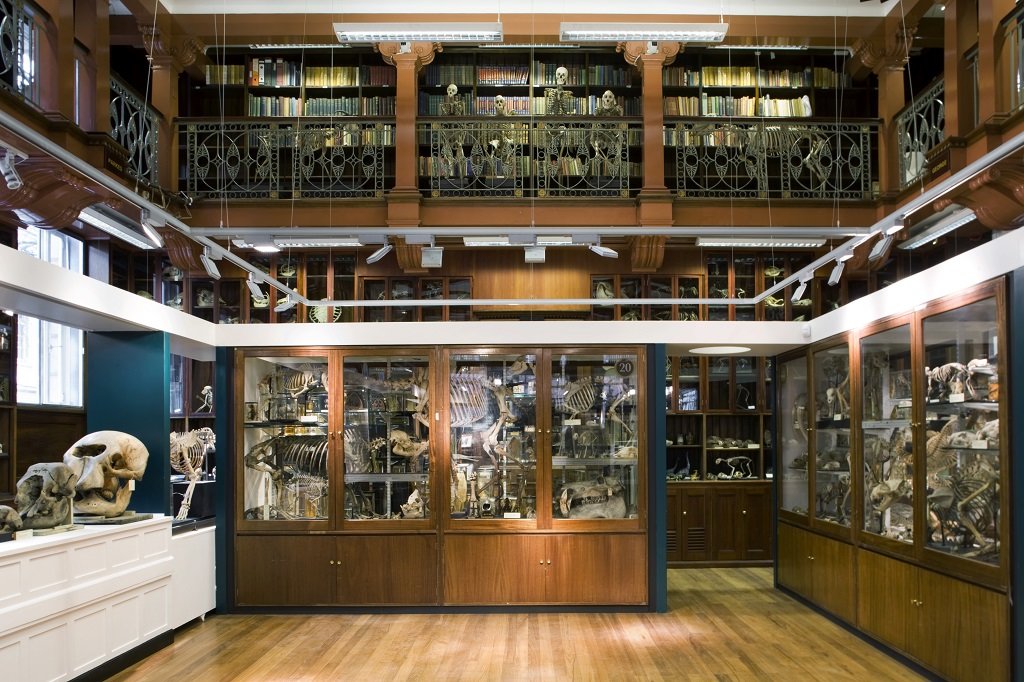 Image credit: Grant Museum of Zoology, UCL. Photo courtesy of UCL Culture © Matt Clayton
Another top member of England's multitudinous unique museums is the Grant Museum of Zoology, a place like no other. Part of University College London, the Grant Museum of Zoology is the only university zoological museum in the city and is a place to discover a variety of fascinating creatures. With tens of thousands of specimens, home to a great variety of extinct animals, and then adding to this an unnerving collection of jarred specimens and skeletons, the Grant Museum of Zoology is without question a one-of-a-kind peek into the animal kingdom. If you're tired of the usual museum offerings of London, perhaps the world's rarest skeleton, dodo bones, and a peculiar range of extinct fish models will help excite your curiosity.
Speaking to us about the treasures contained within, the Grant Museum of Zoology explained: "The Grant Museum of Zoology is one of the oldest natural history collections in the UK. Home to 68,000 zoological specimens, the collection is a unique window on the entire animal kingdom. Here you can see dodo bones, Australia's extinct marsupial, the thylacine, and the world's rarest skeleton, the quagga. Explore the collection for free and take part in the museum's lively events and special exhibitions. You can also join us for free learning and family activities throughout the year. These events and displays draw from University College London's cutting-edge research today, revealing more about the specimens in the collection."
As a bonus, the Grant Museum of Zoology is also very accessible and the team were able to tell us about what facilities they offer: "The Grant Museum welcomes people with different needs and from all backgrounds. Access to the Museum is step-free, toilets are adapted for wheelchair users and staff are on hand to answer any questions you might have. Please get in touch if you need more information to plan your visit and we hope to see you soon."
Puzzlewood – Forest of Dean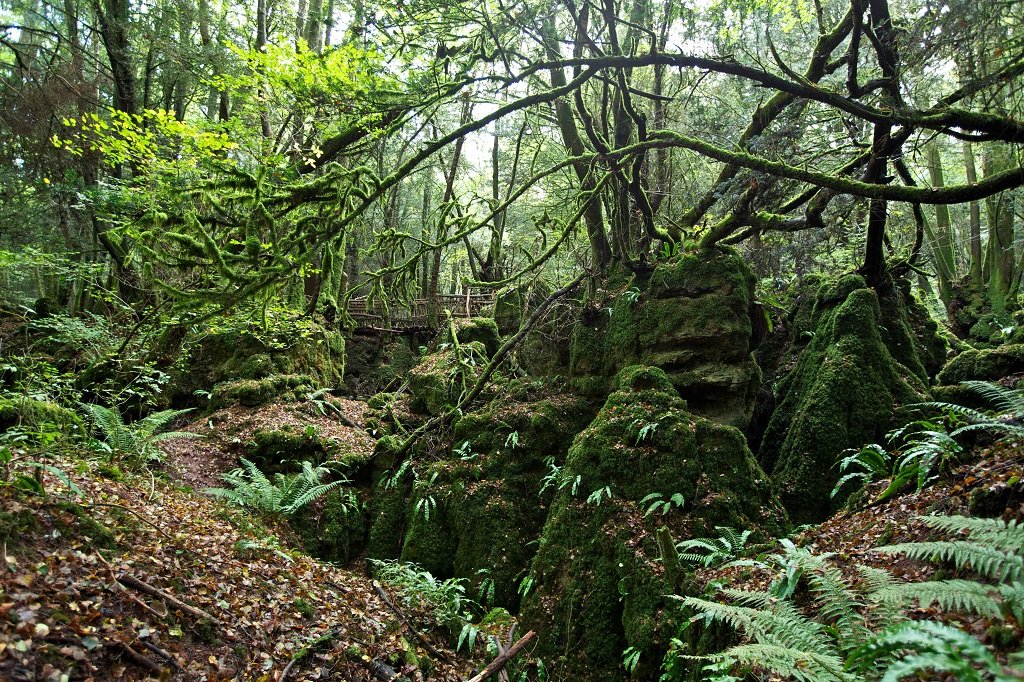 If you are looking for somewhere a little bit different to explore during your next walk, Puzzlewood in the Forest of Dean is the place for you with its mysterious and almost fantastical aura. The distinct and ethereal vibe that is found in this beautiful wood of moss-covered rocks, bridges, and unique tree formations was actually the inspiration for the magical forests of Tolkien's Middle Earth. It's not hard to see why the great author would take inspiration from Puzzlewood and, as such, it's an endlessly enjoyable area to discover. Speaking about what visitors to Puzzlewood can look forward to enjoying, a representative told us:
"Kathleen Kennedy, Star Wars Producer & President of Lucasfilm, describes Puzzlewood as 'The most magical forest on the face of the Earth!' The paths take you through a wonderland of deep ravines of moss covered rocks, over wooden bridges and through fantastic tree and rock formations. The geological features on show are known as Scowles; over millions of years the natural cave systems in the area have been eroded and become exposed at the surface. Veins of iron ore were then mined by Iron Age settlers through to Roman times. 3,000 Roman coins were found in here in the 1800s."
This 14-acre ancient woodland is also home to thriving wildlife, a willow maze, and some fantastic spots to enjoy a picnic (benches included!). And to rest your feet after your walk there's a café and gift shop waiting to greet you. For mobile grandparents that are looking for somewhere to take the grandkids, or for couples just wanting to enjoy a summer's afternoon, Puzzlewood is just the ticket.
St Michael's Mount – Cornwall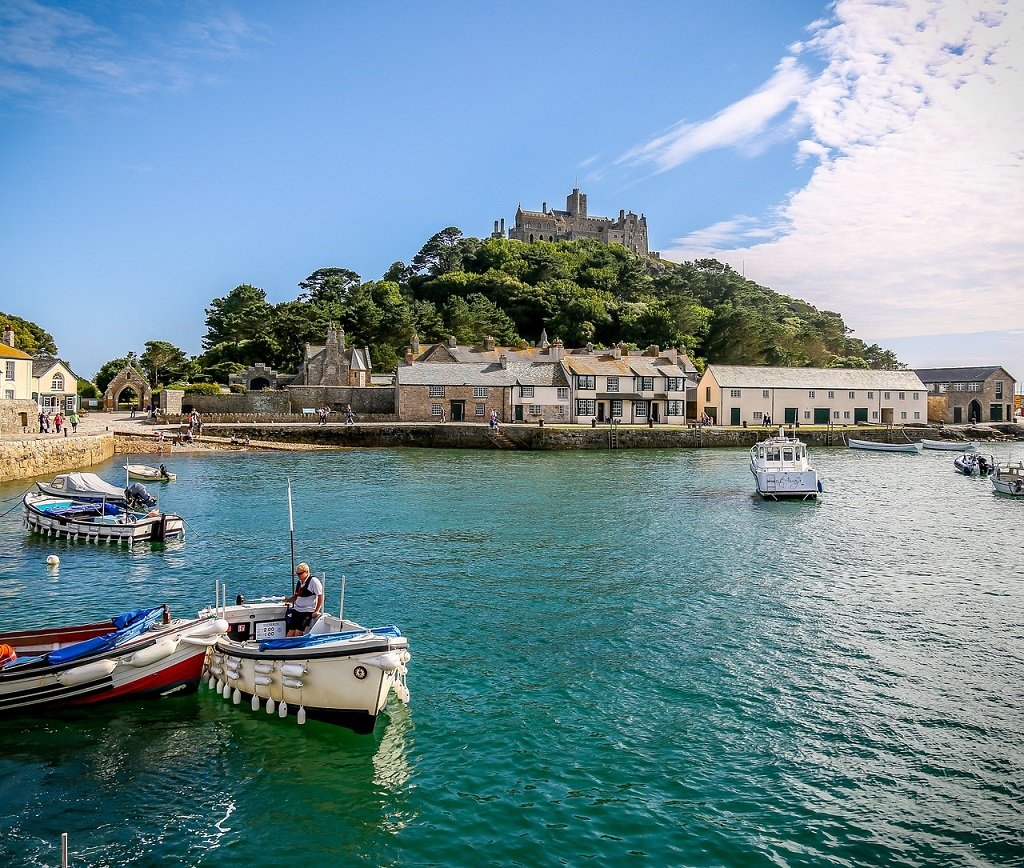 For those looking for fun and unique things to see and do in the South West, the island parish of St Michael's Mount will prove to be a day out to remember. Reachable via boat or manmade causeway at low tide, St Michael's Mount is one of 43 tidal islands in walking distance of the mainland and thought to be one of the earliest identified locations in Western European text. With its medieval pathways, picturesque harbour, and memorable castle, visiting the island certainly isn't your usual Cornwall day out. The century-old corridors of the castle will provide great fascination and the sub-tropical gardens are an ideal venue to appreciate the majesty of your surroundings. It's not as accessible as a visit to a museum with its steep pathways, but for those able, it's a destination not to miss.
The team at St Michael's Mount told us a little more about the joys of visiting: "Start your visit wandering around the village and harbour. In its heyday, the Mount's village was home to over 300 islanders. Today, 30 islanders live here and everyone – from boatman to gardener, guide to mechanic – works together to keep the island running smoothly. Join a walk and talk tour and find out about the history of the buildings, interesting facts about the past and what it's like to live and work on the island. Pop into the Barge House Visitor Centre on the harbourfront and get a glimpse of the beauty and spirit of the Mount, from history and geography to stories past and present.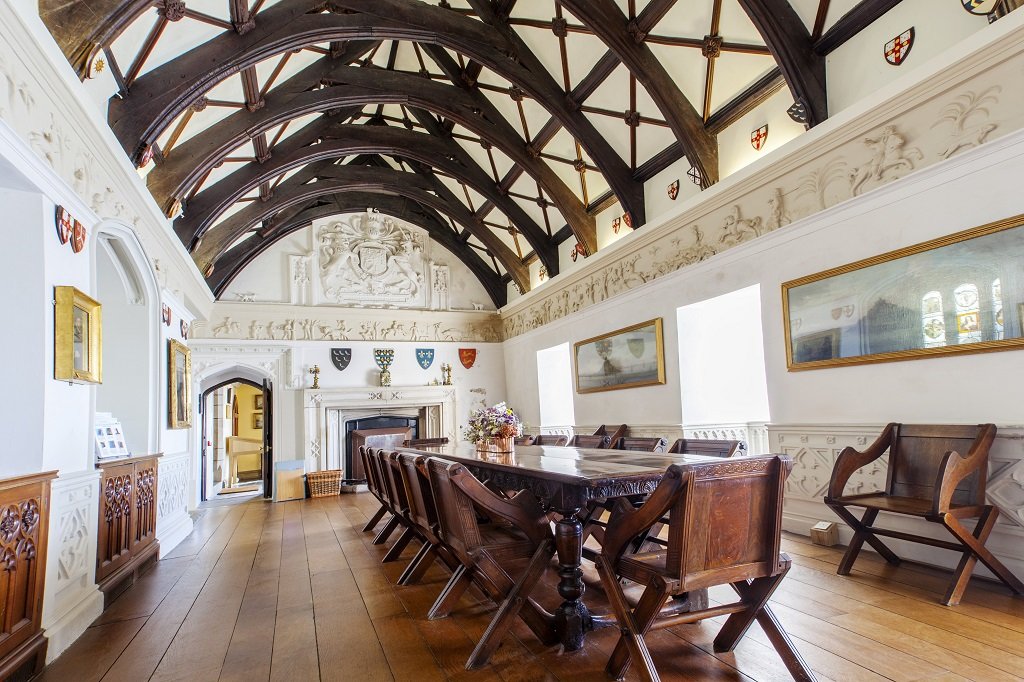 Image credit: Mike Newman
"Visit the castle that crowns the tidal island of St Michael's Mount. Stoop through ancient doorways and glimpse the castle's changing faces – from priory to fort, iconic castle to family home. A family home for centuries, our castle holds mementos, memories and moments of magic at every turn. From monks seeking solace in the priory, to HM the Queen Elizabeth II and the Duke of Edinburgh visiting in 2013, every resident and every visitor can share in the story. With shades of the past in every room and new discoveries waiting around every corner, dig deep into the Mount's history, experience a different kind of family home or simply let your imagination run wild.
"Explore the sub-tropical garden. For many of our visitors it is astonishing that a garden exists here, but despite the gales and salty winds, the Gulf Stream tempers the climate so that frosts are a rarity and the rock acts as a gigantic radiator – absorbing heat by day and releasing it at night, creating a micro climate in which all sorts of unlikely plants flourish. Puya, agave and aloe rear out of the bedrock, agapanthus wave their heavy heads, and binding threads of rosemary, lavender and coronilla tumble down the terraces. Come and experience life beyond the castle walls."
The Magic Circle – London
Finding its beginning back in 1905, the world-renowned magical society known as The Magic Circle is the place to be for illusionists and magicians. The Magic Circle is by nature a secretive group and as such entrance to their headquarters is restricted to members only. However, if you've been a lifelong lover of magic or have memories of seeing illusionists perform as a child, going along to one of their public events is certainly recommended. This unique experience allows visitors to enjoy a range of presentations and, of course, the chance to see a top-draw magic show. An ideal event to take advantage of is History and Mystery at the Magic Circle, which is a great introduction to the society's work, "ideal for retirement groups", and also includes a tour of the HQ (which is home to a mysterious museum) and magic performances.
Longleat Hedge Maze – Wiltshire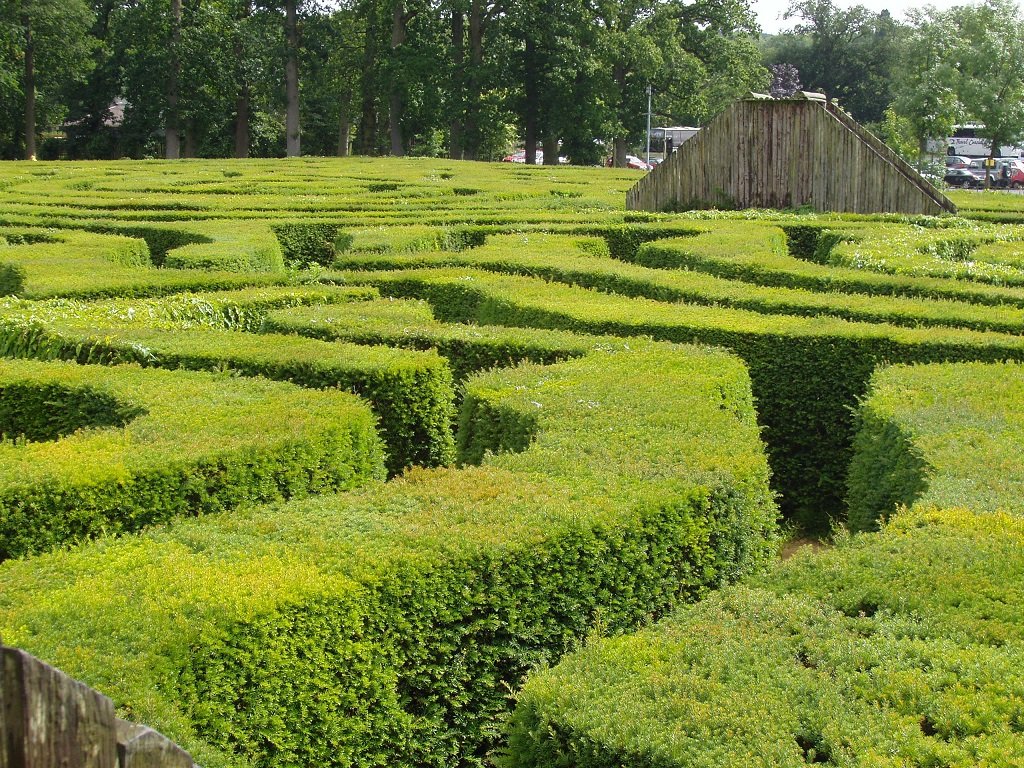 It's not every day that you get to test your navigational skills in the world's longest hedge maze but this is exactly what is on offer at the picturesque Longleat Safari Park. Found in Wiltshire, the maze is a great complement to the historic grounds of the stately home which dominates the landscape. The Longleat Hedge Maze is the largest of several mazes on the premises and is constructed of more than 16,000 English yews and covers 1.48 acres. Before or after challenging yourself with the maze, Longleat has plenty more grand activities to offer with the beautiful Elizabethan house, stunning gardens, safari drive through, and jungle cruise to name just a few. And for those with mobility issues, Longleat offers wheelchair hire and a queue assist scheme to help complement a wonderful day out.
Temple Church – London
Marvellous historical sites are a feature of London but one such location that you might not be familiar with – while also being endlessly fascinating – is the Temple Church. Built by the mysterious and infamous Knights Templar as their English base of operations, The Temple is a 12th-century church in the City of London that also once served as the royal treasury during the reign of King John. The Temple Church is also intricately connected with England's most important legal document, Magna Carta, and, as such, there is an exhibition running at the church in order to celebrate this relationship. The Temple Church is where King John was confronted by barons for the first time demanding that a charter of common law be put into place, eventually leading to Magna Carta being signed.
Leadenhall Market – London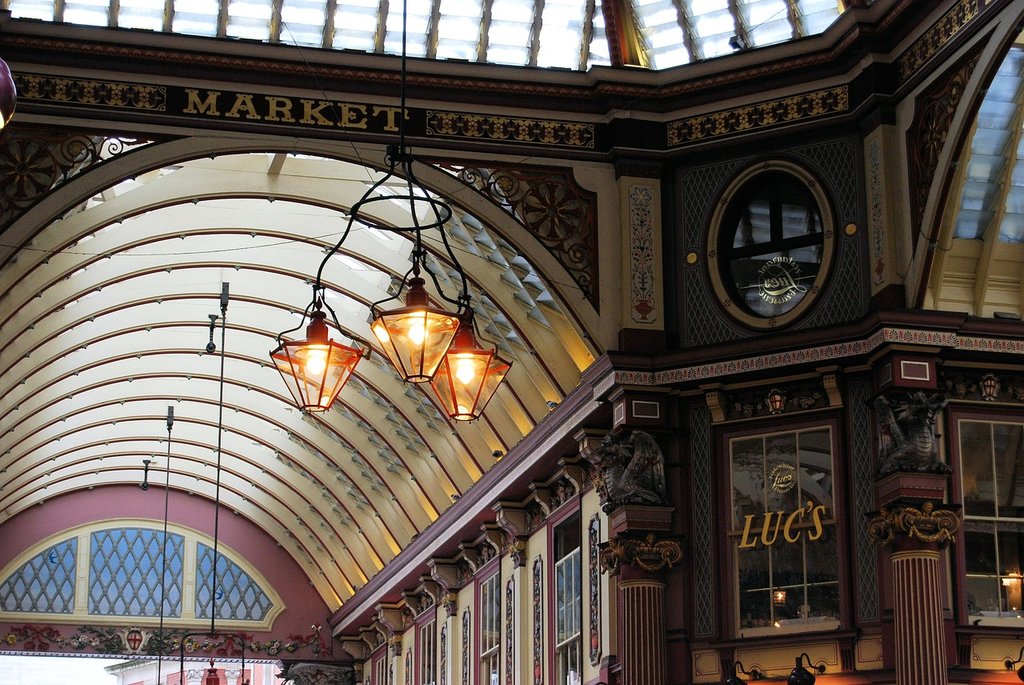 We've all been to a shopping market and they are certainly enjoyable locations to explore but Leadenhall Market in London isn't quite like the others, offering visitors a historic shopping environment to savour. This ornate Victorian marketplace boasts a truly stunning painted roof and charming cobbled floors. Its starring role in the Harry Potter films isn't the only thing that makes this a magical shopping location as this Victorian market is one of the oldest in London and has been selling meat and fish to happy customers as far back as the 14th century. Its impressive roof was completed back in 1881 and has ever since been a popular attraction for those visiting the city. Situated in what was once the centre of Roman London, the market is now home to restaurants, cafes, wine bars, an award-winning pub, and boutique retailers. If you're looking for a more unique London shopping excursion, head on down to Leadenhall Market.
Unique things to see and do for older people
We hope you have enjoyed this whirlwind tour of the UK's best unique things to see and do for older people. We think that you'll agree, there is so much to enjoy and plenty of hidden gems to uncover. With a range of interests at play and with some of the above also being suitable for those that utilise stairlifts in the UK, our list should hopefully provide you with some great ideas for your next day out. Enjoy!
This news article is from Companion Stairlifts. Articles that appear on this website are for information purposes only.
Image Credit: Michael D Beckwith, Daderot