What are the 5 best winter recipes for seniors to cook?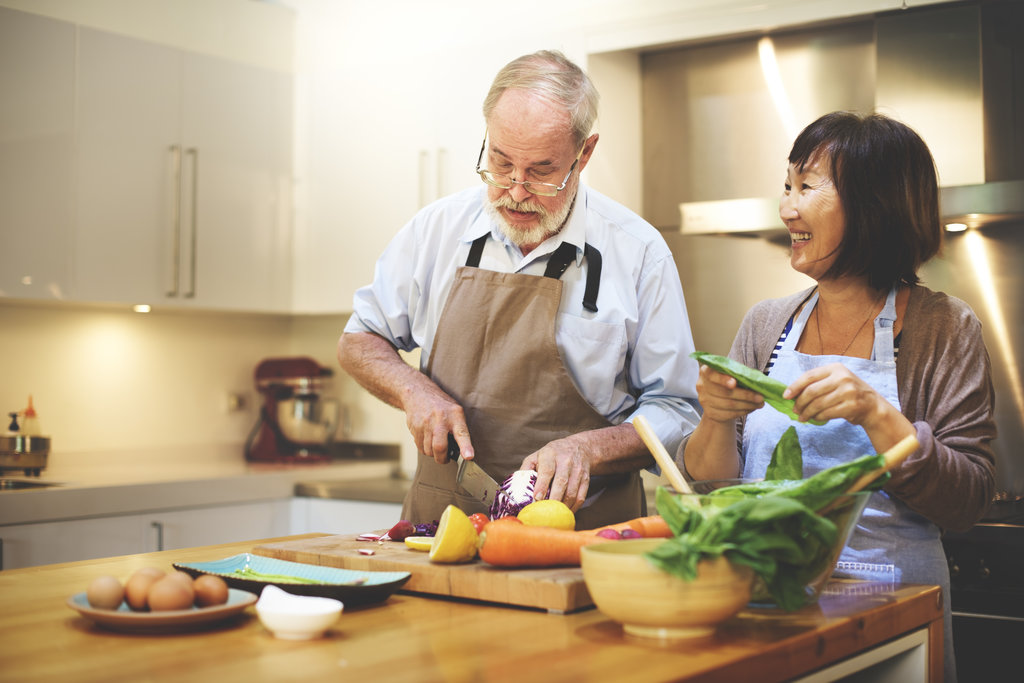 It is important that older people eat well throughout the year, but when winter arrives it can bring its own set of unique challenges. During this time of the year, seniors need all the nutritional support they can get to help fight off colds and keep their bodies strong.
Despite its importance, there are several factors that make it difficult for seniors to eat well during winter – from changing taste buds to people with mobility issues and needing stair lifts to get around their home, being unable to venture out in the cold weather.
Eating well can increase your overall energy and boost your immune system, but what foods should you eat during winter? With the help of some expert food bloggers, here are 5 winter recipes for seniors to cook.
Banana Split Oatmeal
Cauliflower Curry Soup
Beef Ragu
Chicken Casserole
Winter Fruit Salad
1. Banana Split Oatmeal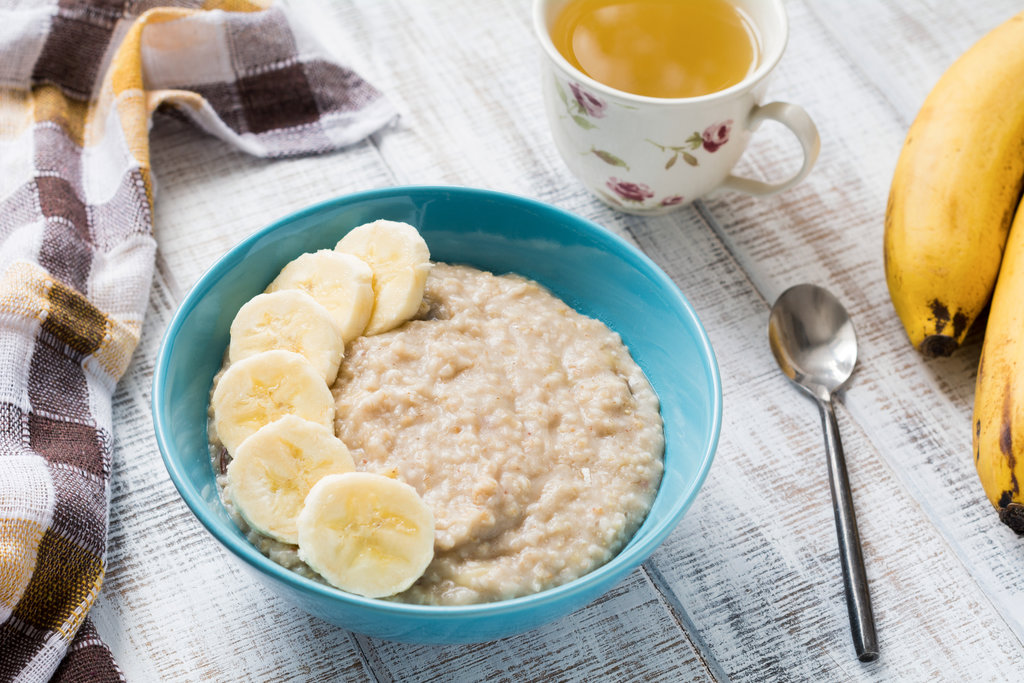 Ingredients:
1⁄3 cup oatmeal, quick-cooking (dry)
1⁄8 teaspoon salt
3⁄4 cup water (very hot)
1⁄2 banana (sliced)
1⁄2 cup frozen yoghurt, non-fat
To start the wintery mornings off, you should try a bowl of Banana split oatmeal, a highly nutritious breakfast. The oatmeal packs a lot of nutrition per serving and will ensure that seniors are getting the energy needed.
According to Laura Fuentes at MOMables, it can take just 10-minutes to whip up a Banana split oatmeal breakfast that will fill your belly with good-for-you food. You will just need to slice the bananas and dice the strawberries. Place them in small serving dishes along with the yoghurt and then add the oats, water, milk and honey to a small saucepan. Once it gently simmers put the oatmeal in a large serving dish and enjoy!
2. Healthy soups like Cauliflower Curry Soup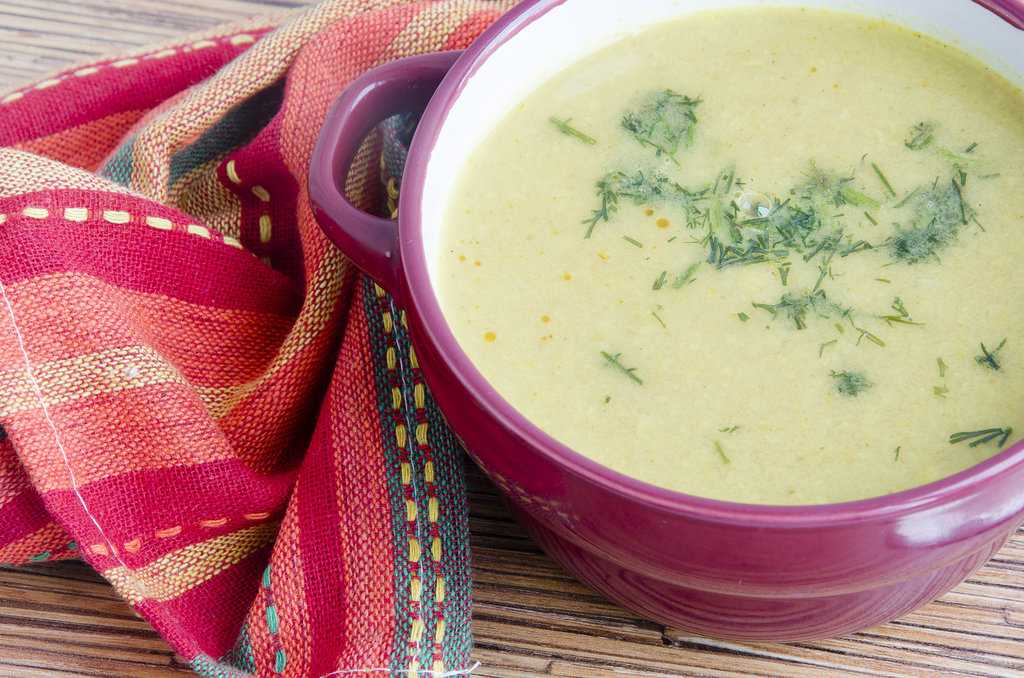 Ingredients for Cauliflower Curry Soup:
2 tablespoons vegetable oil, divided
1 head fresh cauliflower, cut into florets
1 small carrot, peeled and sliced into rounds
2-4 slices fresh jalapeno (optional)
1 small onion, roughly chopped
5 cloves garlic, roughly chopped
1 tablespoon curry powder
2 teaspoons ground cumin
1 teaspoon ground ginger
400g tomato sauce
2 1/2 cups vegetable broth
2 teaspoons salt (or more if desired)
1 teaspoon ground black pepper
400g canned coconut milk
1 lemon, juiced
chopped cilantro or parsley
There are lots of immune-boosting and warming soups that older people can eat during the winter months. Denise Browning, the author of food blog Easy and Delish, says healthy soups are her top recommendation as they make up nourishing, complete meals that can be put together easily, all while nurturing and warming the body.
"Among my favourite soup recipes is this Low Carb Cauliflower Curry Soup. It can be prepared in 30 minutes and makes for a perfect, healthy weeknight dinner. It's vegetarian (with an alternative to adding a protein of your choice), dairy-free, and gluten-free. It will delight your palate without stretching your waistline!"
Michelle, the founder of Greedy Gourmet, also believes a warming soup is a great winter recipe for seniors and she recommends a vegan split pea soup.
"There is nothing better than eating a hearty winter warming soup that's nutritious, healthy, delicious and easy to make! Usually, these soups are associated with being either super heavy or super oily. That being said, the soup which I am about to introduce you to is not your ordinary cream-heavy calorie bomb! In fact, this is a vegan split pea soup that's perfect for anyone when the weather turns ugly.
"The soup is a fantastic way to boost up on your essential vitamin intake, which comes directly from the split peas. These include manganese, vitamin B1, B5, potassium, folate, phosphorus and protein. Also, they are an excellent source of dietary fibre. So healthy and still tasty!
"You can easily jazz up this vibrant soup with your favourite herbs. It works with practically any type of herb. My recommendation would be to add a dash or dried oregano or sprinkle with fresh parsley. In addition to that, if you fancy a little bit of spice, you can add some madras powder or curry powder to turn this vegan split pea soup into a delicious Indian inspired soup."
You can find the recipe for the pea soup on the Greedy Gourmet site.
3. Beef Ragu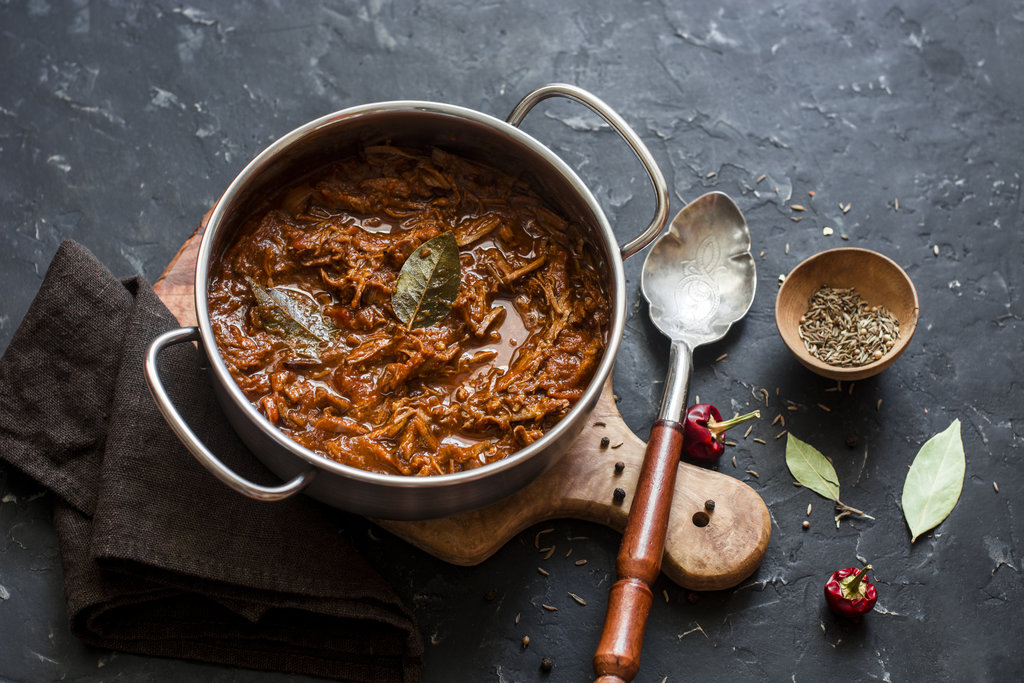 Ingredients:
1kg beef mince
Tinned tomatoes
Chopped onions
Carrots
Garlic
Celery
Red pepper
2 tbsp tomato purée
450g large pasta shapes (such as paccheri, rigate or rigatoni)
Basil leaves
Another hearty, warming meal that seniors can enjoy during the winter is Beef Ragu, and Becky Stafferton from The Art of Healthy Living, a blog offering news, information, tips and advice about leading a healthy lifestyle, explains its benefits.
"Some meals are so much easier to cook when it's for more than one or two people and certainly when you're older you want something simple, cheap yet is still tasty and nutritious.
"Slow cookers meals are perfect for the winter as they require very little effort but retain all of those essential nutrients. Plus, you can buy slow cookers in a variety of different sizes, which gives you the option of making one meal at a time or buying a slightly larger one and batch making meals to keep in the freezer.
"One of our favourite slow cooker meals is a simple Beef Ragu, made with beef mince, tinned tomatoes, chopped onions, carrots, garlic, celery and red pepper. Simply bung it all in the pot in the morning, switch on and leave for the day and it will be all ready to be spooned over some pasta come dinner time. This Ragu can also be used as a base for a shepherd's pie, chilli, lasagne, meatballs and if the meat is left out it can also be blended down as a soup or sauce."
4. Chicken and root vegetable Casserole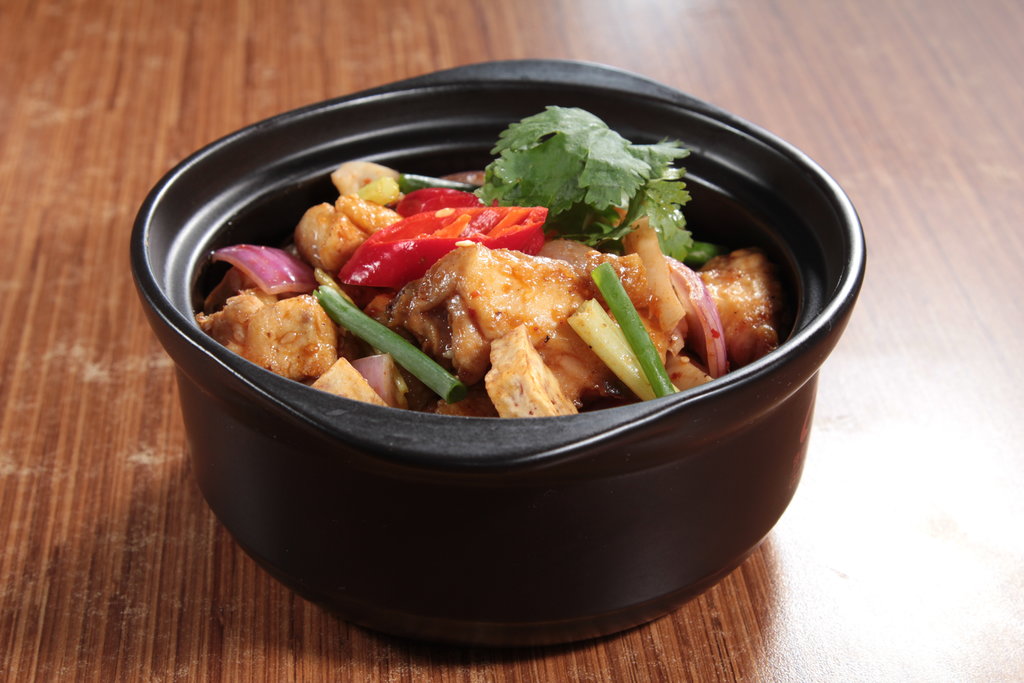 Ingredients:
30g plain flour (if you are gluten free, use cornflour)
1 teaspoon ground cumin
Approx 240g chicken thighs
2 carrots
1 turnip
2 parsnips
1 small onion
1 leek (can substitute a small swede)
250mls good quality chicken stock (free range if available))
Roughly chopped flat leafed parsley to serve
The delicious chicken and root vegetable casserole meal is not only easy to make, but it is healthy, and the hearty chicken dinner can be made for the whole family or used for several meals throughout the week.
The classic chicken casserole can be mixed up as you can try new flavours, like a spiced chicken casserole or an Italian-style casserole. If you are looking to quickly make a chicken casserole, then there are different recipes that can be cooked in 35-minutes.
Penny Crowther, a Nutritional Therapist at Nutritionist London, says the Chicken and root vegetable Casserole is simple, quick and healthy.
"This is a very simple and quick one pot recipe. It doesn't involve frying the chicken. This is not only easier and quicker, but it is also better for your health. Heating oil, no matter how pure the oil to start with, creates harmful chemicals.
"The key to good flavour (and nutrition) in this dish, is the stock. Most of us don't have the time or inclination to boil chicken carcasses for hours in order to make nutritious stock. Second best is to find a good quality stock in the supermarket. Look for either a pot of stock in the chiller or a vacuum-packed stock on the shelves that don't need refrigeration. If you can find it, bone broth is even better as it is particularly rich in bone nutrients, useful as we get older. Regular chicken stock will contain some too though, in smaller amounts.
"There are lots of vegetables in this casserole and the minerals they contain will be retained. Boiling vegetables is not as nutritious as the discarded cooking water which contains leached nutrients is usually thrown away."
5. Winter fruit salad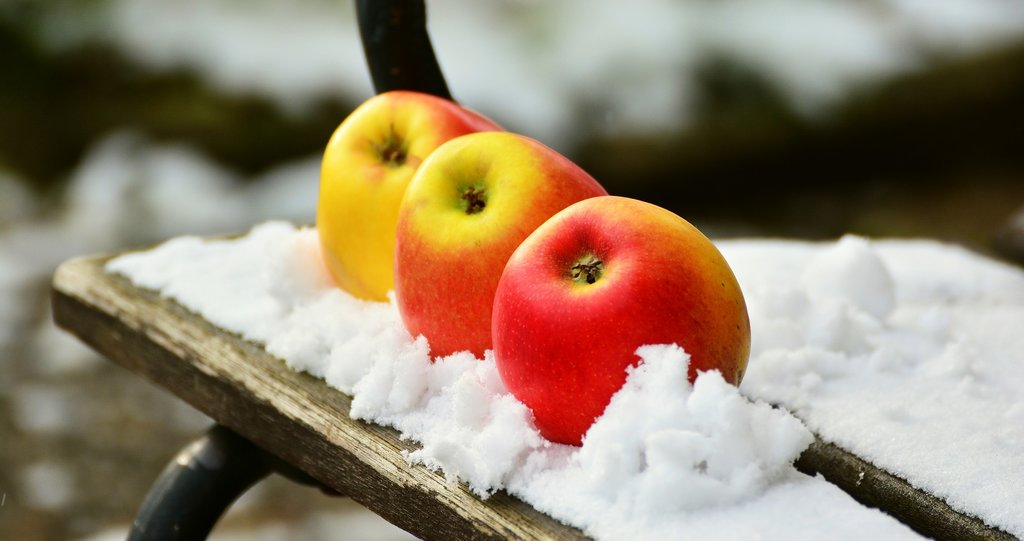 Ingredients:
600g good-quality ready-to-eat dried fruit
3 tablespoon clear honey
1 vanilla pod, split lengthways
1 Earl Grey tea bag
1 tablespoon fresh lemon juice
Mascarpone or Greek yoghurt, to serve
With this dish, you can make the most of autumnal and winter fruits in a refreshing and nourishing salad. If you would like to be extra organised, then you can make a large batch and eat it during the week.
While there are lots of tasty summer fruits, there is an abundance of delicious and healthy winter fruits that seniors should look to enjoy this winter. Pears, apricots, figs, prunes, kiwi, pineapple, pomegranate, clementine and apples are just a few of the fruits you could use in your salad.
It is so simple to make and will require a little chopping and stirring as the meal will take around 20-minutes preparation and 10-minutes of cooking, according to the BBC Good Food website.
This news article is from Companion Stairlifts. Articles that appear on this website are for information purposes only.