What are the most helpful mobile phone apps for older adults?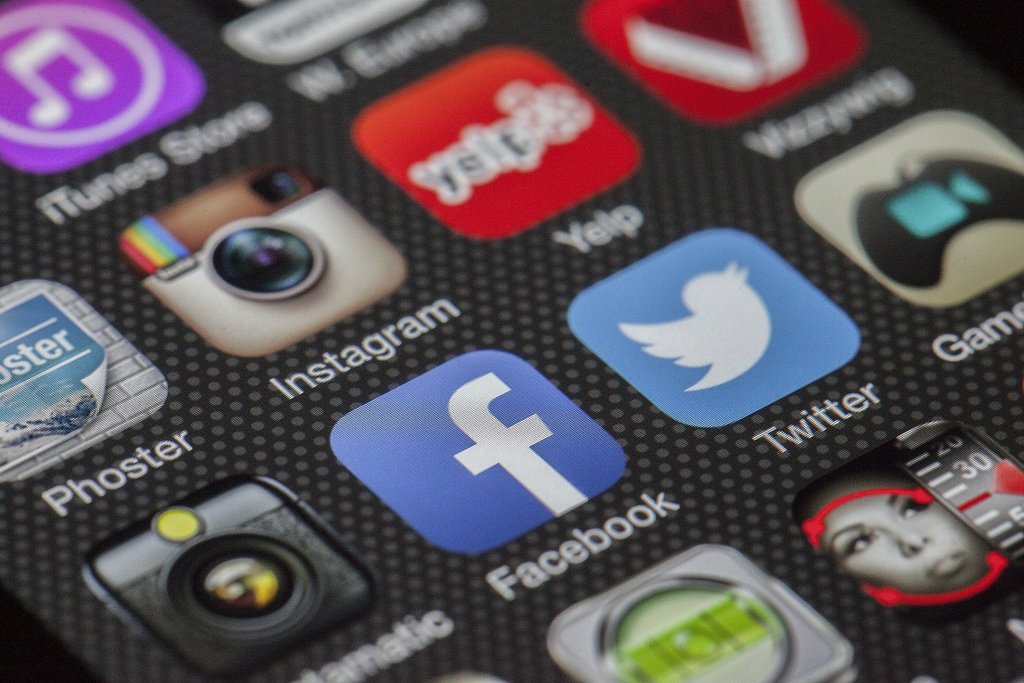 Mobile apps are everywhere these days and now there are even mobile apps for seniors, radio, TV, health and much more. This can be put down to the rise in mobile usage over the past decade and a report by Bizness Apps reveals that in 2017 there were 197 billion mobile app downloads in 2017, which was up from 90 billion in 2016.
Mobile apps are hugely popular amongst older people as those with mobility problems who struggle to get out of their house and need a curved stairlift at home can use apps to stay in touch with loved ones, play games and be reminded to take their medication.
In this guide, we take a look at the most helpful mobile apps for older people and give you an insight into why you should download it.
The best mobile apps for seniors
Kindeo
Devices available on: iPhone & Android
Price: £39.99 or one off top ups for £9.99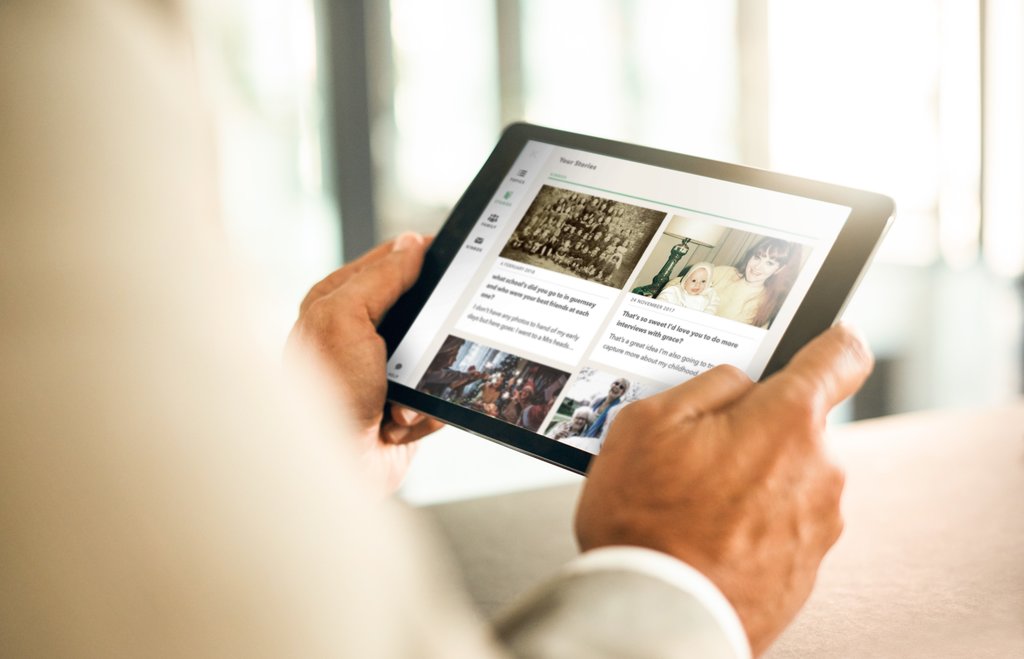 Kindeo helps people tell the story of their life and then share it with just their family in a lasting way. It helps create a valuable record of family knowledge and understanding that will benefit generations to come. Kindeo is a wonderful trip down memory lane and an excellent project for the winter months!
John, the founder of Kindeo, says the app is really easy to use for people who are using it for the first time, "There's a first-time use guide that teaches people how to use the application. Be sure to add your family members to the 'family' section as they will be able to help you with prompts and questions.
"As of November, Kindeo will become a paid for service that can be gifted to parents and grandparents for £39.99 or started directly by the storyteller for free with one off top-ups for everlasting storage and free access for family (starting at £9.99)."
My Therapy App
Devices available on: iPhone & Android
Price: Free
Staying on track with your medication and daily pills is easier said than done but with the My Therapy App you will be reminded when to take your required dosage.
Sebastian Gaede, CEO of Smartpatient (the company behind MyTherapy), explains why the app is great for older people to use.
"People of all age groups struggle taking their medications on time, every time. As many older people have to take medications, we've been putting particular focus on the needs of this group from our early days. When we talk to them, they often love the intake reminders, be it for just one dose per day or a more complicated regimen involving multiple medications.
"Also, many users consider it very helpful to be able to look up if they actually took that potentially life-saving dose. Other useful features allow users to record measurements such as blood pressure, track symptoms and print everything for taking it to your doctor. You can also save your doctor's details, appointments, and connect with friends and family members, allowing them to view your progress.
"Simplicity and accessibility are two of the key objectives our developers always keep firmly in mind. For example, a popular feature that is available in several markets (including the UK) is the ability to find a medication simply by scanning the barcode on the box rather than typing the name or scrolling through a long list. Over the years, we have made countless improvements to the navigation of the app with the aim of making it as straight-forward as possible, even when adding new functionality.
"We ensure the app works with accessibility tools built into iPhones (VoiceOver) and Android devices (TalkBack), as well as brand new features such as 'Siri Shortcuts', which increases the possibilities of voice commands on iPhones.
"Quite simply, we aim to make the app as useful, simple, accessible, and unobtrusive as possible. With older people embracing technology like never before, the app can have genuine benefits for many people."
For first-time users, it is important that you enter your information correctly, especially when using the medication reminder feature, but if you're having trouble setting it up then the support team can be contacted in the apps 'Settings' tab.
PBA Bowling Challenge
Devices available on: iPhone & Android
Price: Free
The stars have aligned to Libra! Libra's Tip the Scales ball recharges the bomb ball if it leaves a split! Grab it today!

Don't have the game? Get it Here: https://t.co/WNgN8JLfuF#PBABowlingChallenge #pba #bowling #game #libra pic.twitter.com/epyVoZ8Fld

— Concrete Software (@ConcreteGames) September 25, 2018
Developed by Concrete Software, the PBA Bowling Challenge is a fun game that people can play as users aim to rise through the ranks of the PBA.
Keith Pichelman, the Chief Executive Officer at Concrete Software, says the app is great for older people to try.
"PBA Bowling Challenge is a game that has had great appeal to all ages. We do find that we have a large number of players that are older than most mobile gamers. This is partly due to the type of game it is, a turn-based bowling game, versus many new games that need a small manual to learn. Most people understand the basic concept of bowling as well - roll a ball and see how many pins you can knock over. For those that have ever watched bowling in the past, we include many top PBA players in history such as Walter Ray Williams Jr., Pete Weber, and Norm Duke.
"We really want people to enjoy the game in any way they feel it works for them. If you run out of energy, you can wait and/or practice in the meantime. If you want to buy a new bowling ball, you'll earn gold pins and can work your way up to it. If you feel it is worth buying some gold pins, you certainly can, though don't feel you must.
"Enjoy the game. At the heart of the game it is about bowling, just swiping your finger forward to roll the ball and see how you do. Once you've played for a bit, there are a few nice communities of people who play the game on Facebook and on Google Hangouts that are very helpful and love to talk and play the game with new people."
Wheelmap
Devices available on: iPhone & Android
Price: Free
Wheelmap, which is provided by nonprofit organisation Sozialhelden e.V, is an online map of the world for wheelchair-accessible places.
There are more than 900,000 places on the map, including places in the UK, but if you are a user of Wheelmap, the developers actively encourage you to rate the accessibility of your favourite places through the app.
Silke Georgi, who is head of International Affairs at Sozialhelden e.V, tells us why the app should be downloaded by older people with mobility problems:
"Wheelmap is very easy to use and quick to understand. It is especially useful for older people with mobility impairments, who cannot climb or would rather avoid stairs and steps. If you use a wheelchair or a wheeled walker it is very useful to know in advance if the restaurant you want to make reservations in or the train station you will be changing at is accessible for you, or if you will have flights of stairs to contend with. With its simple traffic light rating system, Wheelmap lets you know at a glance if that new café is accessible (green), only partly accessible (yellow) or completely inaccessible (red) before making your way there.
"Wheelmap also gives information on the accessibility of public toilets in the area, which comes in very handy during a longer trip downtown. Wheelmap is a community project, which depends on its users adding information on the accessibility of the places they frequent. Everyone can contribute information with a few clicks and be part of a worldwide community helping each other out with important accessibility information. This element of give and take makes the app very appealing to many people, young and old."
Find My iPhone
Devices available on: iPhone
Price: Free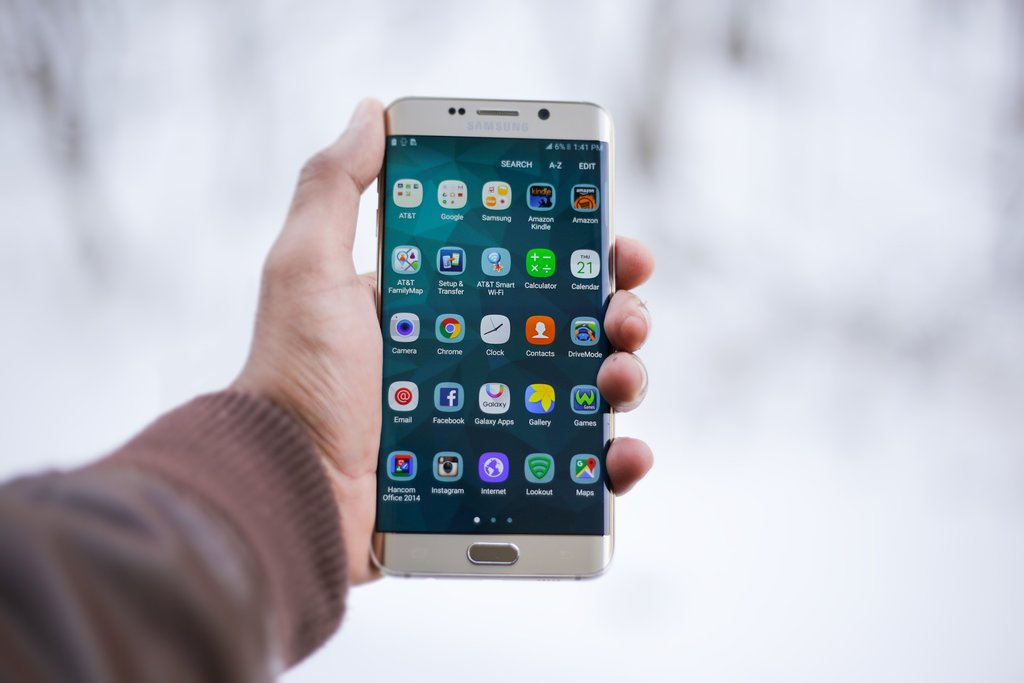 It's easy to misplace your phone when you are at home, but this great app saves you rummaging around as it quickly locates it for you.
All users need to do is to log in to Apple's iCloud and it will help you find your phone. Those who have lost a device outside can also lock the phone remotely. This helpful app truly gives you peace of mind should you lose your phone when out and about.
Fall Safety
Devices available on: iPhone & Android
Price: $6.99 (around £5.40) per month
The Fall Safety app monitors for falls using the sensors built into your phone and it automatically summons help after a fall is detected.
An alarm sounds and if the user doesn't signal they are ok within 45 seconds, then the emergency contacts are alerted via a phone call, email and text.
The emergency contacts are entered during the setup stage and updating information is really easy for a user. The app allows users to add up to three emergency contacts and information about the specific location where the user has fallen will be sent.
Epicurious
Devices available on: iPhone
Price: Free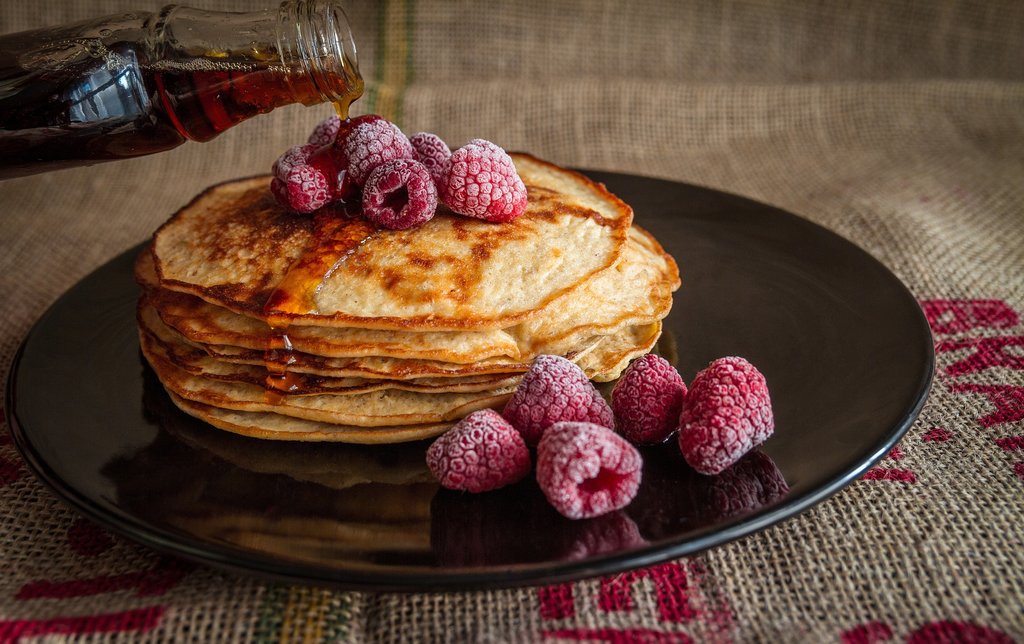 Retirement is commonly a time when older people turn to hobbies like cooking and baking, using the extra time on their hands to replicate dishes seen on the Great British Bake Off and other cooking programmes.
The Epicurious app is perfect for older people who love to cook and bake as it has more than 30,000 recipes and meals that you can refer to.
A feature that is popular is the fact users can search for recipes based on ingredients that are in season around your home. This means the app will suggest dishes that include foods such as blackberries, carrots and cabbages from September to November as they are in season in the UK.
Below is a list of the aforementioned mobile apps that are great for older people as well as some others we think are great:
•Find My iPhone
Tips for older people using mobile apps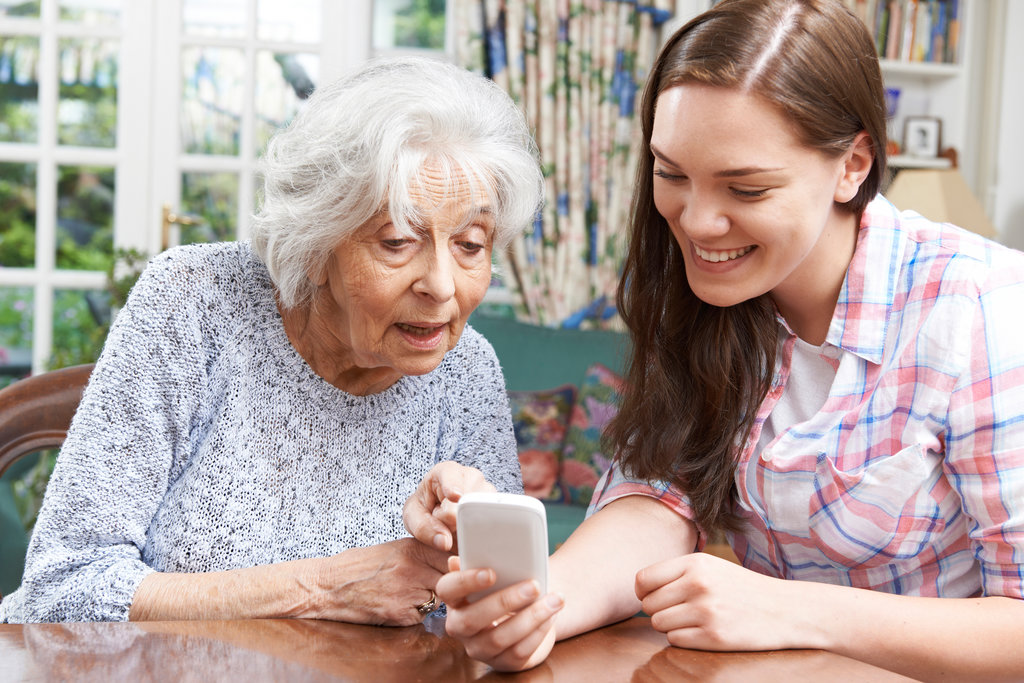 Don't be scared
TechSilver are a specialist electronics retailer for people in later life and Miles, the Tech Expert & Service Advisor at the company, says it is important for older people not to be scared of the apps.
"Don't be scared to try them, you won't break anything by just having a play around. The possibilities are endless."
Practice makes perfect
Silke Georgi from Sozialhelden e.V, says it is important older people keep practising if they've downloaded a new app.
"Like with everything in life, practice makes perfect. Read the instructions or "help" section thoroughly first. Some apps have very useful video tutorials. And don't be afraid to make mistakes. Just try it! Grandchildren and other young people in your life are great for teaching the use of apps."
Read the information about the app
Before you download an app, make sure you read the information in the app store as this will include details about the information that will be shared and what information will be accessed on your device.
This news article is from Companion Stairlifts. Articles that appear on this website are for information purposes only.