1000 Straight
For those looking for a neat and compact design, the 1000 straight stairlift offers one of the slimmest straight stairlift rails on the market today.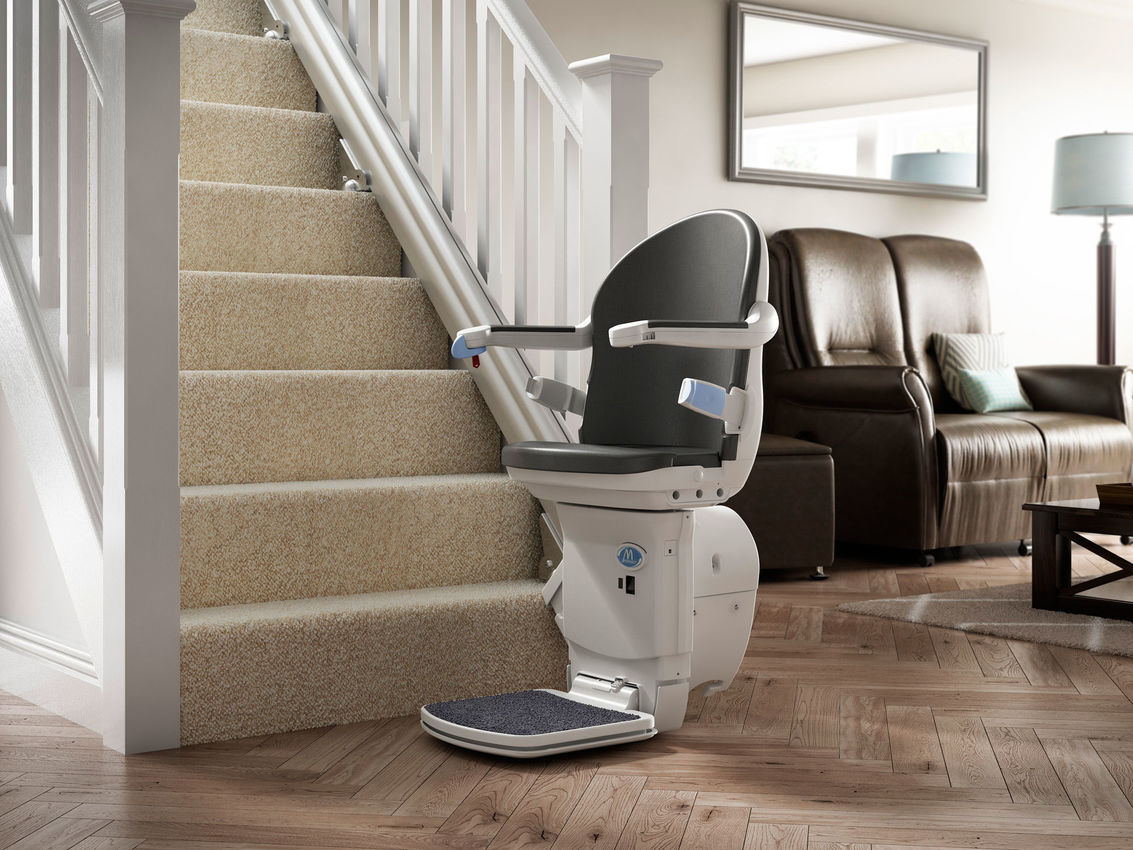 Same Day Installation
Ask an adviser for details
Standard features:
Manual swivel seat
Unique ergonomically designed toggle switch for ease of use
Safety sensors; the stairlift automatically cuts out if it comes into contact with an obstruction
DC power, enabling the stairlift to continue to run for a limited number of trips in the event of a power cut
Includes two handheld remote controls, ideal for multiple users
Upholstery available in a choice of 6 colours
Slimline rail with unique solid aluminum cover
Standard weight limit of 137kg/21.5st
Available options:
Heavy duty motor able to carry up to 160kg/25st
Powered folding seat
Powered seat to footrest folding link available
Powered swivel seat
Powered or manual hinged rail; allows the stairlift rail to be folded out of the way to avoid blocking doorways or access at the bottom of the stairs
Outdoor version available
" Your service and support is fantastic and second to none. This is a very difficult time and something like this is new to us but the fact we were kept informed every step of the way took all the stress from it. I can't thank you enough for the continued help and support. "
Mrs C, Driffield
Feb 2017