What is the best stairlift to buy?
Whether you want to know the best stairlift to buy, or the best company to buy it from, our useful guide can help answer your burning questions.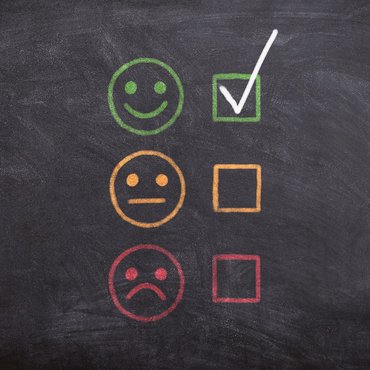 Deciding on which stairlift to buy is a big decision and not one that should be rushed. There is a vast range of companies offering different products and choosing between them can be difficult. Once you've narrowed it down to a supplier, you still need to decide on the best stairlift for you.
FAQs
What is the best stairlift to buy?
What is the best stairlift company?
What is the best stairlift to buy?
Deciding on the best stairlift to buy can be a tricky choice. We understand it is a big investment, and a life-changing one so you want to know that the stairlift you buy will be the right one. The first thing you need to determine is what type of stairlift you need. There is a wide range of options, and some will be more suitable than others. For example:
Stairlifts for narrow stairs
Wheelchair lifts
Once you are aware of the type of stairlift you want, there are many stairlift features you may want to look into. These can help make the equipment much easier to use and make it more bespoke to the user's needs. For example:
An easy to use remote control
A powered swivel seat to help with limited mobility
An easy to use seat belt
A perch seat for those who struggle to bend their knees
A powered hinge track that folds away
To help make your decision easier, you can look at stair lift reviews online to find out how other users found that model, will which help you know if you'd made the right choice. If you are struggling, you can always talk to the engineer on a free home assessment, who will be able to advise you with expert advice.
What is the best stairlift company?
Finding the right company that sells stairlifts for you is another important choice. There are a large range of stairlift companies that you can choose from; national organisations, local dealers, private sellers or charity-affiliated companies (like ourselves.) Just as it's important to ensure you are purchasing the right stairlift, it's important to ensure you are purchasing it from the right stairlift company. One with a good reputation, that you know is going to take care of you throughout the purchasing process, when installing a stairlift, as well as after. Finding a company that not only has good stairlift reviews but will help you save money and cares about every little detail down to the screws in your stair tread will mean you will have peace-of-mind knowing everything has been taken care of.
| | | | |
| --- | --- | --- | --- |
| Company | Trust Pilot Rating | Trust Pilot 'Excellent/Great' Ratings | Feefo Rating |
| Companion Stairlifts | 5 / 5 | 94% | 4.8 / 5 |
| Acorn Stairlifts | 5 / 5 | 92% | - |
| Stannah Stairlifts | 4 / 5 | 62% | - |
Reasons to choose Companion Stairlifts:
Solutions available for all types of stairs: At Companion, we have solutions for all types of stairs, and will be able to create the perfect, bespoke stairlift for you.
Always get an honest answer: We aren't here to give you the hard sell. We know buying a stairlift can sometimes be a difficult thing to do, and our trained advisors will always give you an honest answer.
12-months full UK parts & labour guarantee: We trust in the quality of our stairlifts, but if something does go wrong, you'll have 12-months full UK parts & labour guarantee, as standard.
Individually tailored seat & footrest options: A stairlift can be stylish, and with our customisation options, you can receive a stairlift that fits your home.
Never beaten on price: We offer a price match guarantee against any of the same or similar stairlifts in the UK, so you know you'll always get the best price.
For more information, or to talk to us about your options, call us today on 0800 117 0162.